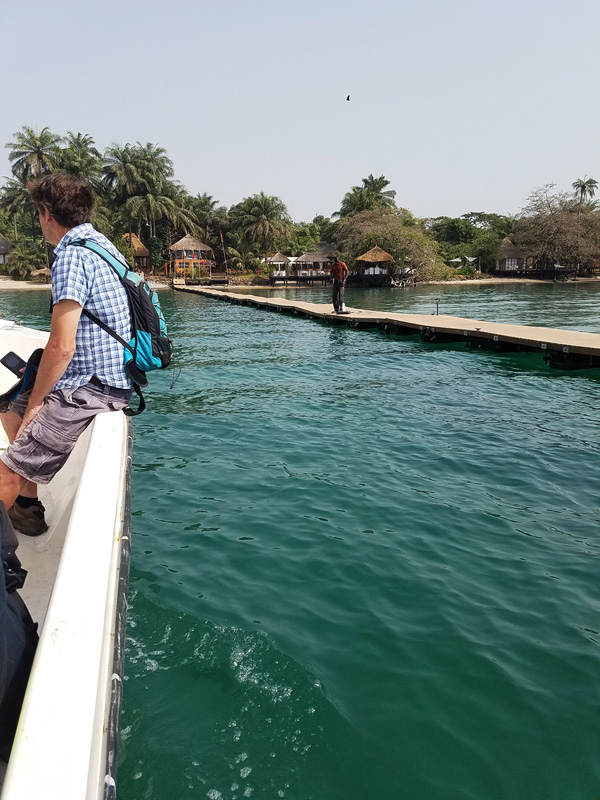 My last post was a write-up of our first scooter trip with clients. We just wrapped up another one, this time a two week trip that included Guinea-Bissau. We had another great group – the best group as it was all friends of ours – and once again, we had too much fun.
I'm not going to talk much about the first half of the trip. It was similar to our previous safari in November, with a few additions and subtractions. We took out the bush camp and subbed in a night at Le Bazouk du Saloum, which turned out to be a great find by Matt. We also got the tides right for a beach ride near Kafoutine: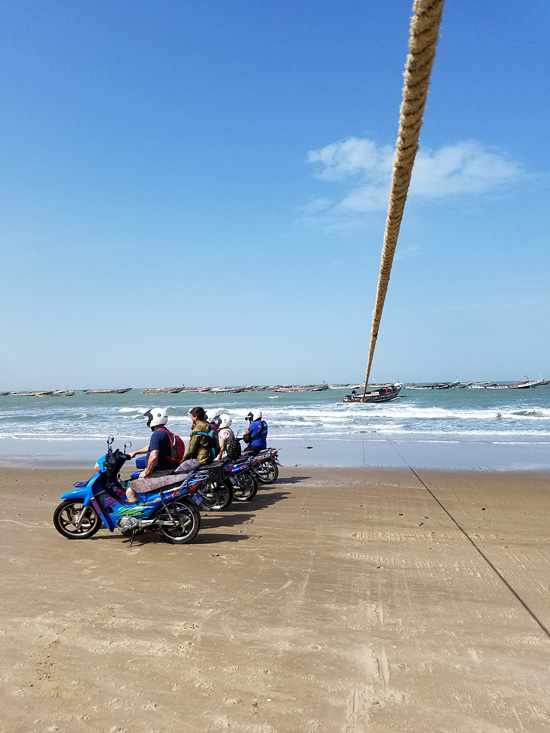 Due to security worries in the Casamance, all of which seem to have blown over, we played it safe and stuck to the main roads between Abené, Ziguinchor and Bissau. This didn't stop us from having a ball in Senegal's southern province.
But in this post, I want to talk about the second half of the trip. Matt and I were in Bissau a year earlier, but it was a brief visit. This would be another brief visit, but Carnival was on, and we were also going to the islands.
I remain seriously ignorant about the culture and history of Guinea-Bissau. And I certainly haven't yet wrapped my head around the current political situation and the path that led to it. The country is often described as a poor and dysfunctional basket case. Sometimes people throw in "narco-state" to round out the description.
I do know that Guinea-Bissau is poor by any relevant economic standard. And tiny. The entire country has nearly the same population as Bamako. It desperately needs a working government, not the current stalemate that's gripped the country since a 2012 coup d'état.
Infrastructure is seriously lacking. The traffic lights didn't work in Bissau when we were there last year. They still weren't working a year later. The electricity seems like it's off more than it's on. I spoke with one person that attributed the death of two family members to health worker strikes over the past year. And it doesn't seem like anything much will change as long as the government is in limbo.
But Guinea-Bissau also has a few things going for it that make it one of my favorite places to visit. You can add the following narrative to my initial impressions I posted on this blog about a year ago.
We arrived in Bissau on Sunday. Carnival had started on Friday. We had no idea what traffic would be like, so we started early and hoped for a late afternoon arrival. It is a beautiful ride from Ziguinchor to Bissau. The road charges through dense jungle before opening up onto expansive floodplains. The soaring fromagier trees continue their march south from the Casamance.
For a group of six toubabs on scooters, the border crossing was laughably easy. All the Bissau-Guineans were in good spirits and plenty of "Boa Festa!"'s (happy holidays) were exchanged. The good vibes continued in São Domingos, where I watched a customs officer crash into his colleague's car. They both simply laughed about it. Despite the need for extra cash during carnival, we were not excessively taxed by any uniformed officials.
We stopped for lunch at the same bar in Ingoré that Matt and I visited a year earlier, where we drank cold super bocks and made our sandwiches on sacks of cement.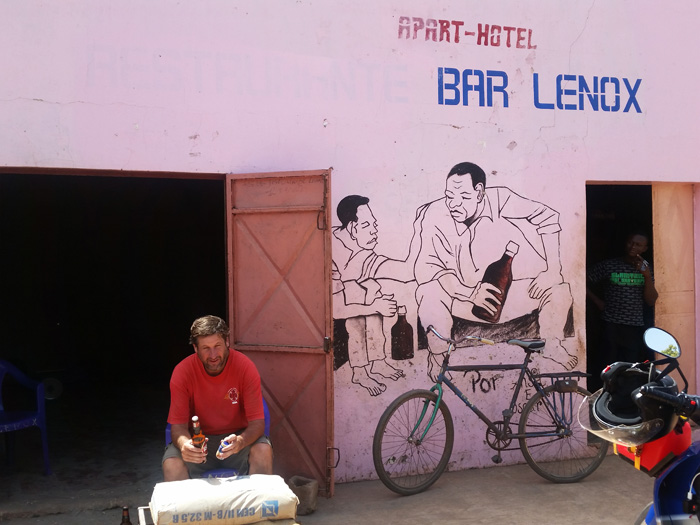 From February 2017 
We arrived in Bula in the early afternoon. As we drove down the shaded road that runs through the town, I saw a boy wearing a clown mask chasing a girl. Both of them were shrieking with laughter. Carnival was on, and Bula was getting ready for a party. In the middle of the main traffic circle, a tower of speakers playing Patche di Rima with enough volume to wake the dead.
Bissau was the next stop. The city was still sleeping when we hit the main boulevard. There was little evidence of Carnival, but we just weren't familiar with the rhythm yet.
We pulled into Hotel Kalliste. Matt and I stayed here a year earlier, and the place had endeared itself to us despite the fact that it is un peu fatigué. We parked our bikes in the restaurant and immediately ordered a round of mini super bocks. We had just completed the longest day of riding on the trip. It was a good occasion for a cold beer.
A Russian woman had taken over the food service since we were last at Kalliste, and she was seriously unimpressed with all the jakartas that were now parked in her restaurant. She warmed up to us, though, once she realized how many beers and prego sandwiches we would be consuming.
After a few beers, I went for a shower. Matt and I grabbed the rooms that were directly above the first floor nightclub in an attempt to spare our clients from the Angolan dance tracks that rattle the walls until 6AM. My room was flooded and the sink area of the bathroom seemed to be collapsing into the floor. This would be a problem if it did collapse as it would put me in the nightclub. Matt's air conditioning was blowing hot air and the cleaning lady, Fatima, who we came to love, was repeatedly walking into his room unannounced.
Here's the thing. The rooms could use some maintenance, a few coats of paint, some plumbing work. That's true. But it's also true that budget accommodation is hard to come by in Bissau. Fernando, the proprietor, actually respects his reservations (many others don't, especially during Carnival), and thanks to the nightclub, the hotel has a generator and 24-hour electricity. Also, the rooms are clean. The real charm of Kalliste, though, is the eccentric cast of characters — both the clients and the staff. Kalliste is like a good friend that can't get their shit together, but they are always great company, and they are always up for a drink and some mischief.
We eased into the first night of Carnival with an extravagant feast of grilled seafood at Oporto, a Portuguese restaurant around the corner. From there, we migrated to LP, a tiny bar named after the husband and wife owners, Lucille and Peter. LP was serving caipirinhas for 1500 cfa, and we indulged.
A proper caipirinha tropicale (which is the caipirinha most places in Bissau will give you by default) requires serious craftsmanship. At LP, one of the barmen was employed exclusively to make them, and let me say, they found the right man. It took him about 10 minutes to do a round. Each one came out brimming with fresh fruit, crushed ice and enough cana to kill a great dane. Lucille let us take over the sound system, and all of the staff joined us on an improvised dance floor.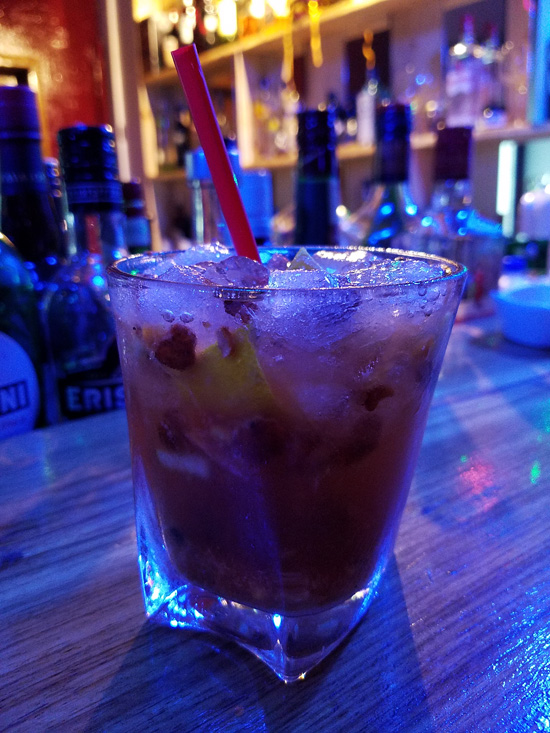 The caipirinhas put us on a path. Before long, we were at Discoteca Tabanka and later, Balafon, the nightclub on the first floor of Kalliste. The good thing about ending the night at Balafon is that you can stumble up the stairs and fall into bed. In my case, that hopefully meant not falling through the floor back into the nightclub (sinking bathroom).
It was a heavy night, but we woke up ready to go the next day. We were either caught up in the inertia of Carnival or we still had cana in our bloodstreams.
Breakfast at Kalliste was a joy as usual. The prego sandwich is a revelation. Thinly sliced steak fried with garlic and onions in butter and olive oil, served on a Portuguese roll. Ok, and a super bock to wash it down.
Bissau was slow to rise, but we found an open one-table maquis next to a soccer pitch. This was the soundtrack in the taxi on the way there:
A Bissau-Guinean named Augusto Fidel was sitting at the bar's only table, and he kindly let us join him. We chatted in our limited Portuguese and drank ice cold super bocks. Augusto ate a prego sandwich and educated us on life in Bissau.
Later in the afternoon, we went back to Kalliste to get ready for the parade. Carnival begins in villages and rural areas weeks before the party in Bissau. Regional winners gradually make their way to the capital to compete on the national stage. We heard rumors of a deflated Carnival atmosphere due to the fact that the government supposedly did not give out the promised prize money for the previous year's winner. Whether that was true or not, the parade did not fail to impress.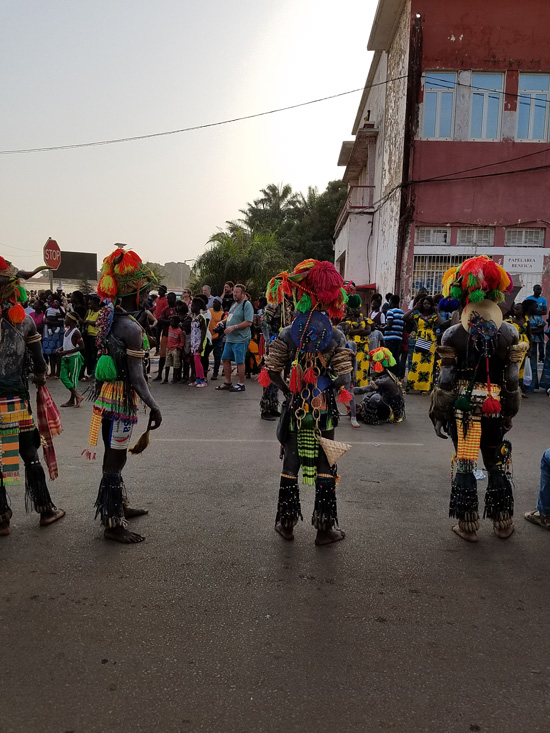 Here are a few pictures from Matt Schinske, who was on the trip with us: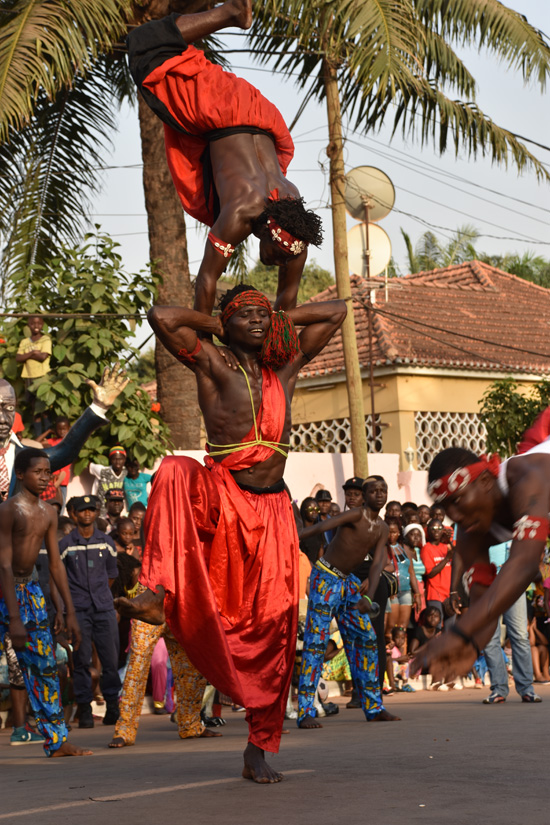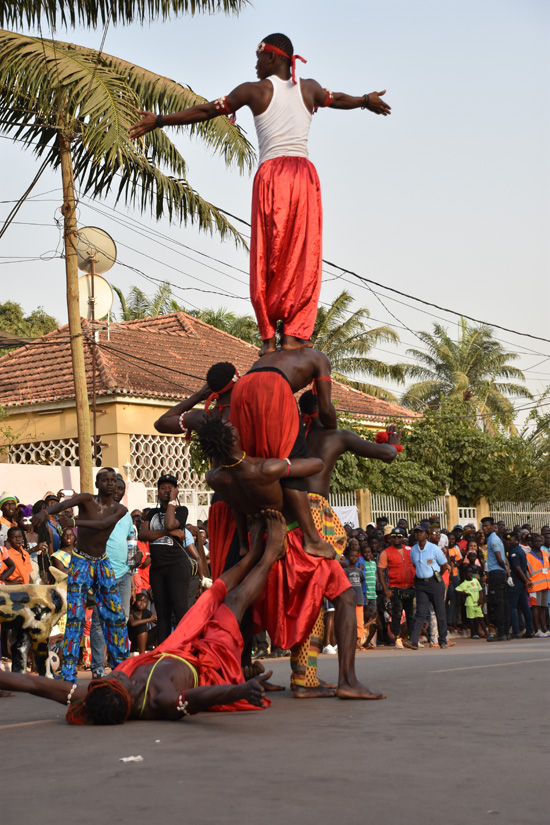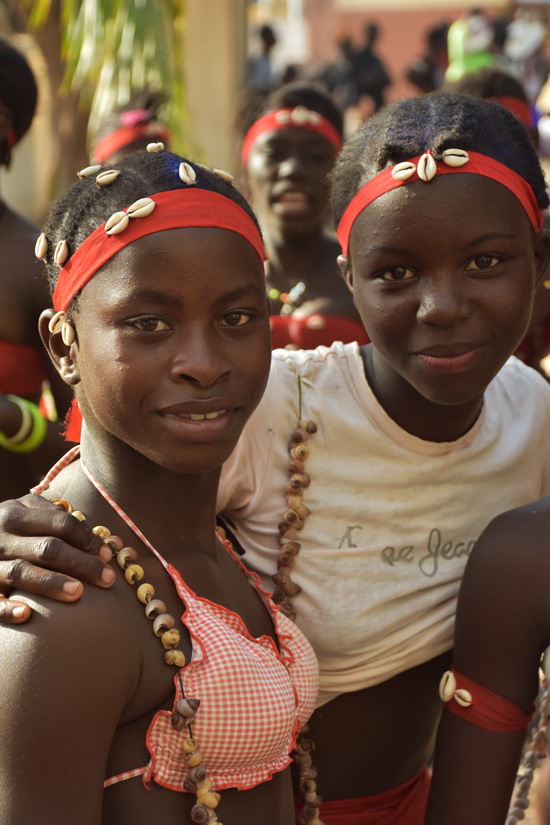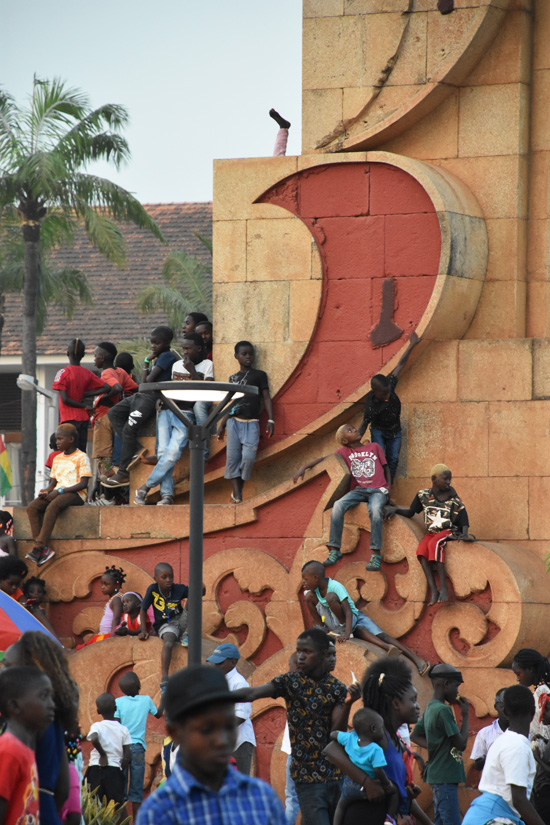 See the foot in the air?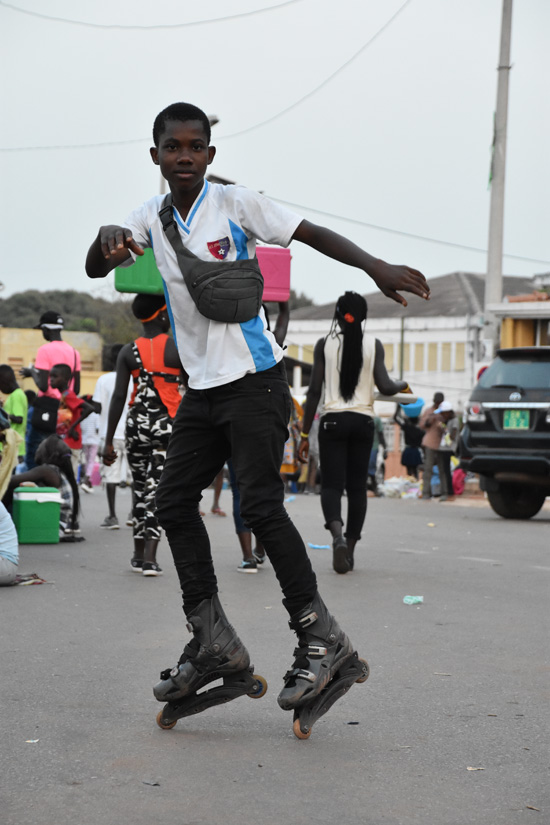 There is this whole rollerblade culture in Bissau. I love it.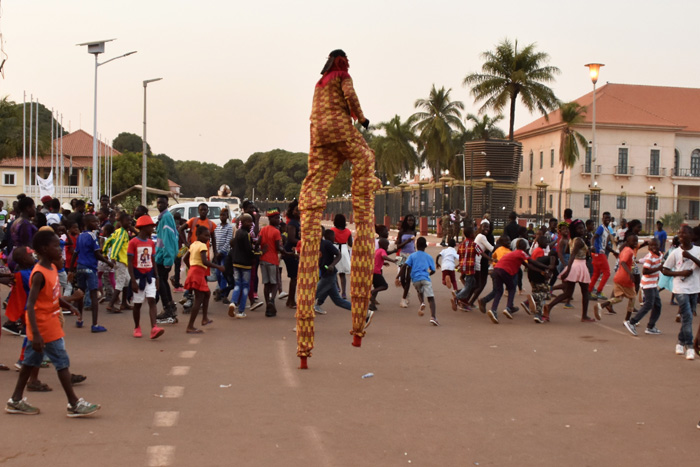 The kids were scared.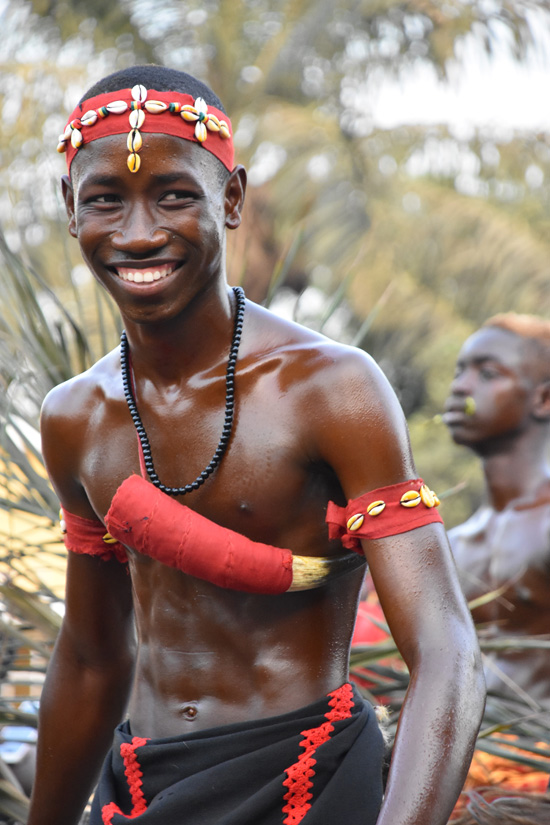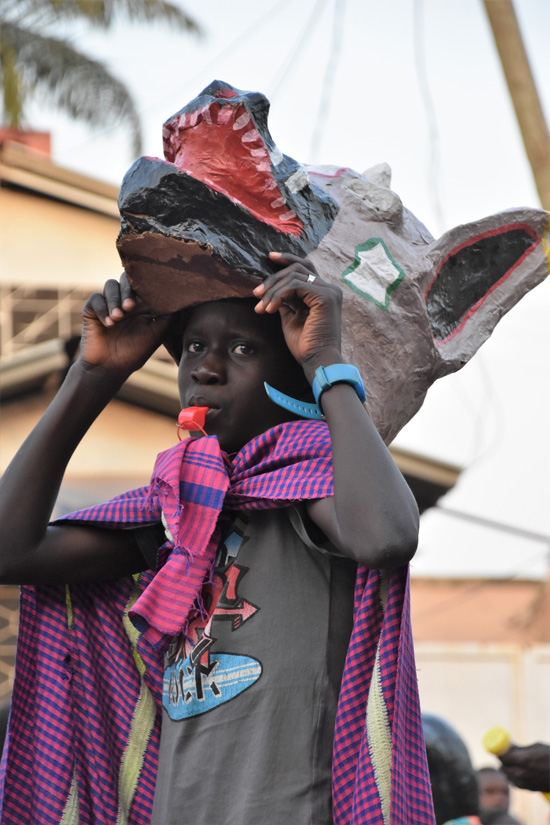 Matt took many more incredible photos. I suggest following him on instagram here.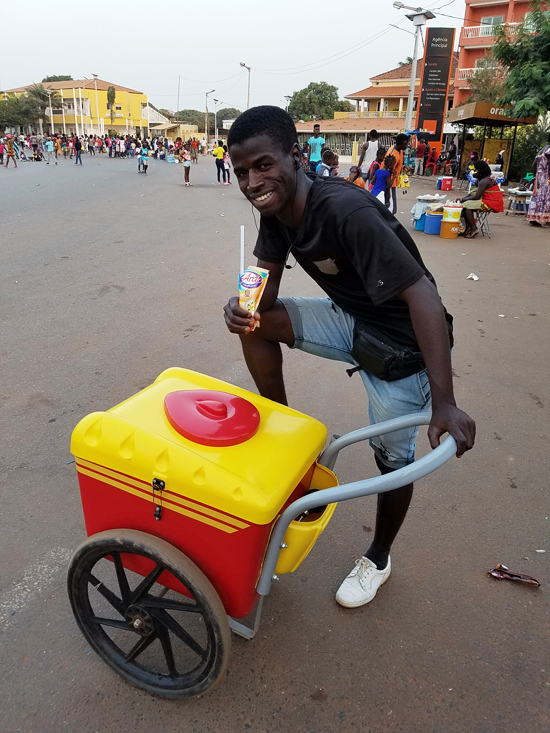 While the parade was wrapping up, we dipped over to the obelisk traffic circle. A stiltwalker was already steering terrified children that way. Older kids on rollerblades weaved through the sprinting crowd. The traffic circle had turned into a giant block party with caipirinha stands, women selling fried fish, and everyone from couples and families to groups of teenagers and younger kids, everyone wearing all manner of imaginative outfits.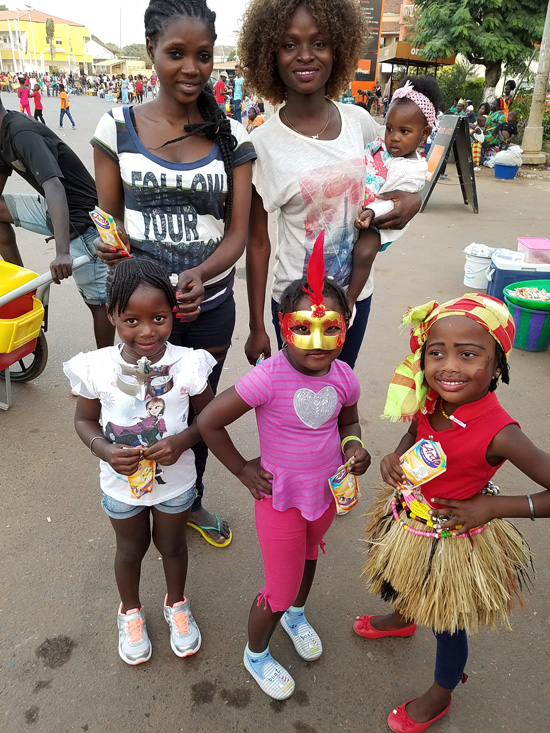 Had a funny chat with these ladies as they drank their fan milk, and we drank our 1000 CFA caipirinhas.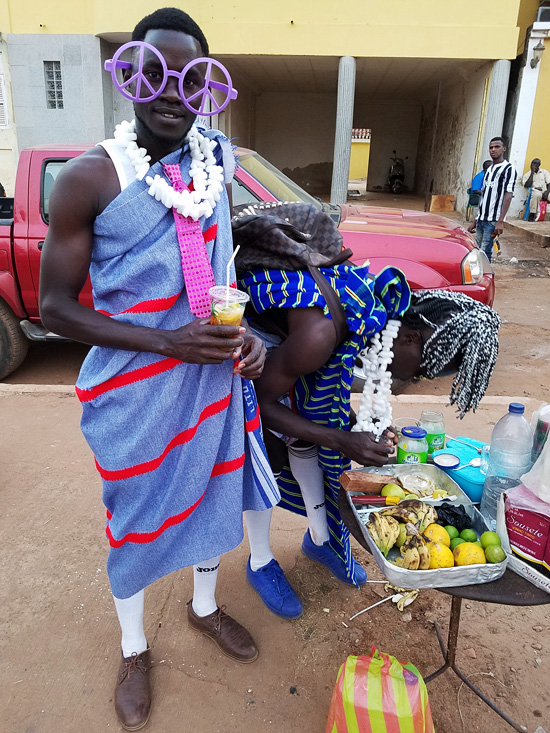 These caipirinha mixologists were drinking as many as they were making.
The traffic circle block party was everything I love about living and traveling in this part of the world. Food and drink on the street and absolutely no barrier to human interaction. Guinea-Bissau is particularly good at this.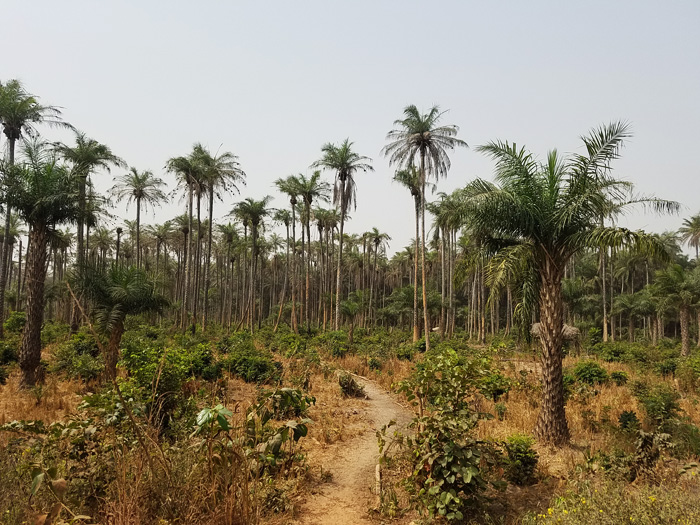 The following day, we left for the Bijagos Islands, an archipelago that the Portuguese struggled to subdue during the colonial period. Most of the islands have societies that are in part matriarchal. In many instances, women choose their husbands, and the husbands have little to no right of refusal. The islands are also known for flora and fauna – salt water hippos, for example – that evolved independently from species on the mainland.
We were booked into Lodge les Dauphins on the main island of Bubaque. Les Dauphins sent a speed boat to Bissau to pick us up, and from the moment we hopped on the boat to the moment we returned to Bissau, Eric and his team took exceptional care of us. I would highly recommend this lodge to anyone looking for mid-range accommodation.
Les Dauphins is primarily a fishing lodge, but the rooms are well appointed and clean, the restaurant is excellent, and I can't speak highly enough of the staff. Nando, Monsieur Dos and Rose were all incredibly accommodating and helpful. Every day we were given platters of fresh oysters and hunks of seared fish in a delicious olive oil marinade. These were offered to us free of charge.
We spent our first evening in Bubaque drinking a few beers down at the port while watching a group of young boys catch fish after fish with nothing more than a piece of fishing line and a lure. They would throw the line in the water and pull out a fish. While much of the region has seen the total or near collapse of its fisheries (Senegal and Mauritania being an exception, but it's quickly changing), there are still plenty of fish in the waters here. The entire archipelago has UNESCO biosphere status, but the treacherous currents, sandbars and radical tide changes have probably protected the islands from international trawlers more than anything else.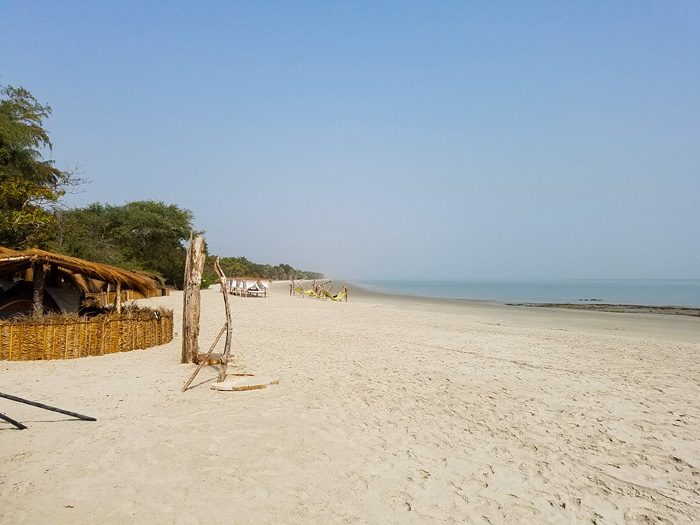 For our first full day on Bubaque, we rented bicycles – well, some of us did – and rode 18 kilometers to the other side of the island. Finding six functioning bicycles turned out to be a difficult task, so half the group hopped into a Chinese tricycle.
I was on a bicycle that probably had a permanent effect on my fertility. Nonetheless, it was a beautiful ride past palm plantations and family farms. We arrived at a quiet beach camp that was built by a Bissau-Guinean-American champion kickboxer named Adlino Costa. Mr. Costa wisely situated his establishment on a plot of untouched beach allowing for views of both the sunrise and the sunset.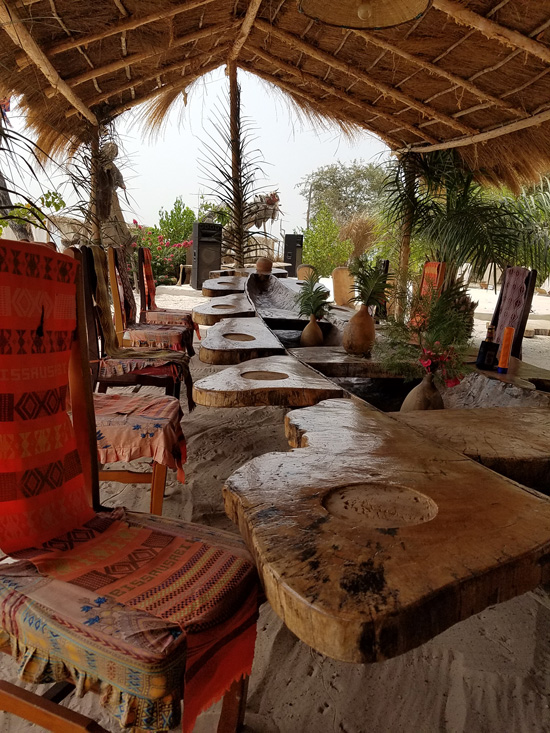 We ate a lunch of calamari and garlic shrimp at a communal table made out of an oversized pirogue. I drank palm wine that was tapped within 100 meters of the beach camp. The barman occasionally brought me shots of cana, which in this case was straight firewater. It was already a great afternoon, and it was only going to get better.
I was not particularly looking forward to riding my dilapidated bicycle eighteen kilometers with a belly full of calamari, palm wine and cana. In fact, I almost vomited after about 200 meters. Matt Christie somehow found the strength to catch up to the Chinese tricycle, which towed him back to town. I felt like I was riding my bicycle underwater. It probably looked that way, too. Fortunately, Matt Schinske was also on the slow train.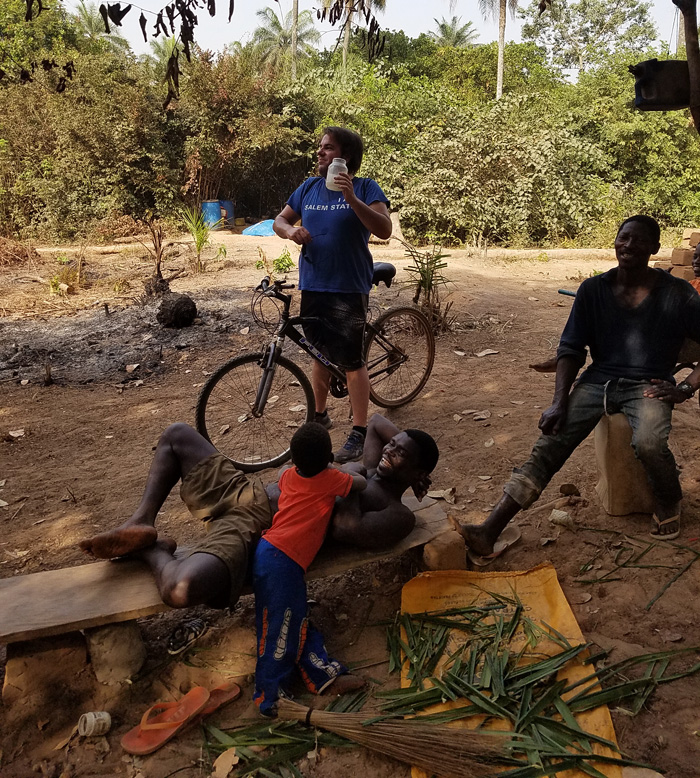 There was no way we were going to pedal uninterrupted for eighteen kilometers, so we took a different approach, which was to stop every time we saw someone. The first stop was a small homestead where we indulged in more freshly tapped palm wine.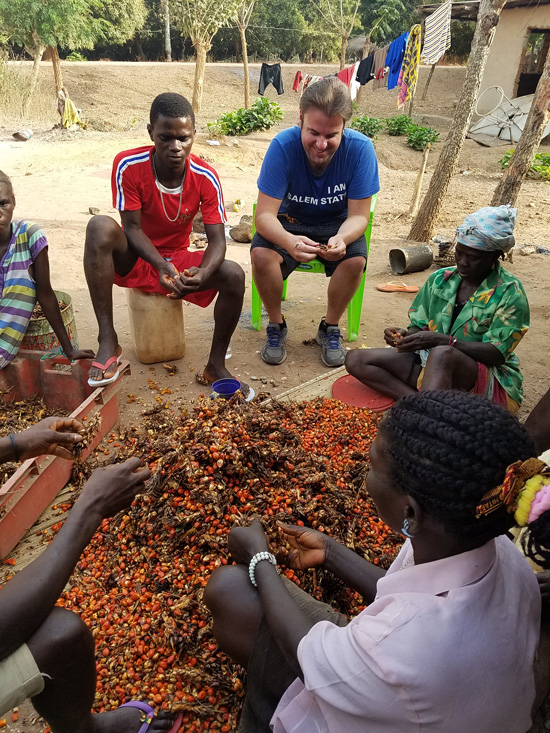 The next stop was a larger family's household. They were shucking palm seeds, which would later be used to make palm oil. We bought a liter of cana from them for 1500 cfa, passing the bottle around and talking and joking in our limited Portuguese/Creole.
The mother was the first to be offered and the first to drink a glass of cana. A pair of young boys were doing the dishes and chopping up vegetables for the evening meal (tasks almost always performed by girls elsewhere in West Africa). First-hand evidence – albeit a small sample size – of the supposedly matriarchal culture on the islands.
We could have sat with this family all day, but we still had a long way to go and we were running out of daylight.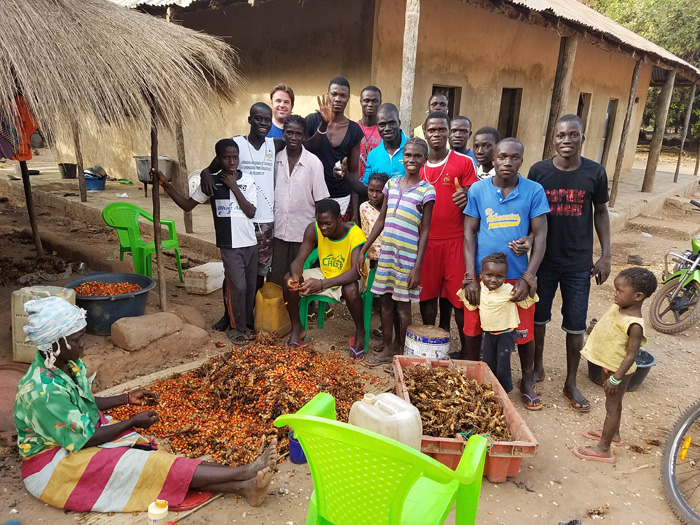 We continued to stop every time we crossed paths with someone on the road. We ran into these three women who were coming back from the fields.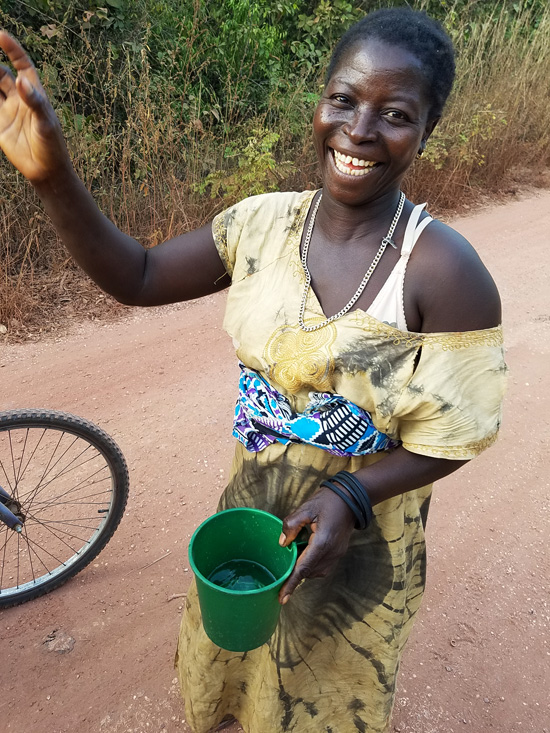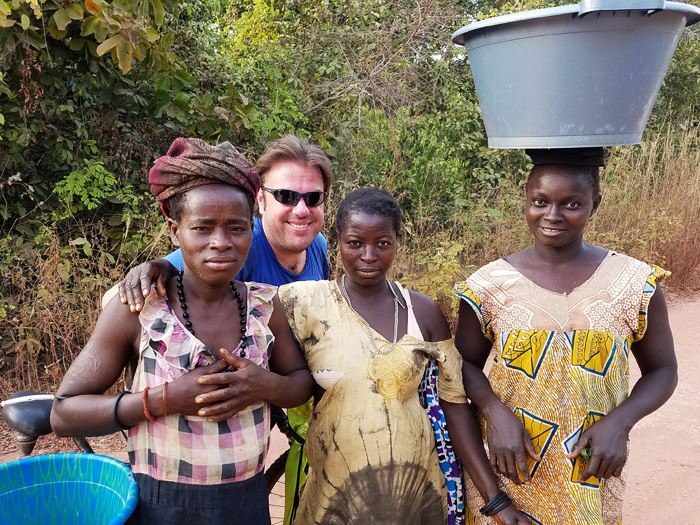 We shared a bit of cana and gave them a cup to-go. We couldn't say more than four or five words to each other, but they were lovely and very funny. We had several more stops before we made it back to town, each one more amusing than the next.
By the time we made it back to the radio tower, it was nearly impossible to keep the bikes upright and stay on the road. At dinner, Mel, a Spanish guy who runs a small restaurant and auberge called Sol de Mar, explained how he long ago swore off cana. According to Mel, cana gets you into trouble while you are drinking it and then devastates you the following day. I could see where he was coming from, but I wouldn't trade away that afternoon for the world.
By the way, Mel is an incredible cook, and you should definitely arrange to eat there if you are in Bubaque. His restaurant is open from Thursday – Sunday, but if you tell him a day in advance, he may be able to whip something up for you on the other days. There is no menu, and Mel simply makes a meal with what he finds in the market, while drinking wine and regaling you with wild stories from the islands. For more Bubaque tips, Matt has put together an excellent guide here.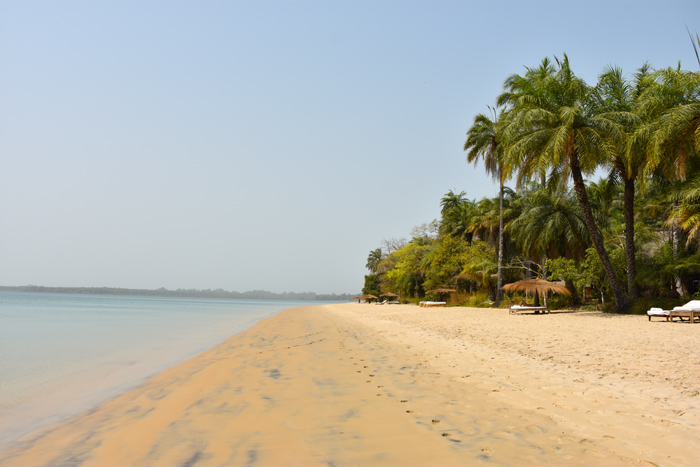 We spent our last day on Rubane, Bubaque's next door neighbor. Ponta Anchaca is the luxury resort on the island, and while it was out of our price range for accommodation, we had no problem throwing down for a beachside lunch there. It was a great way to wrap up our time on the islands.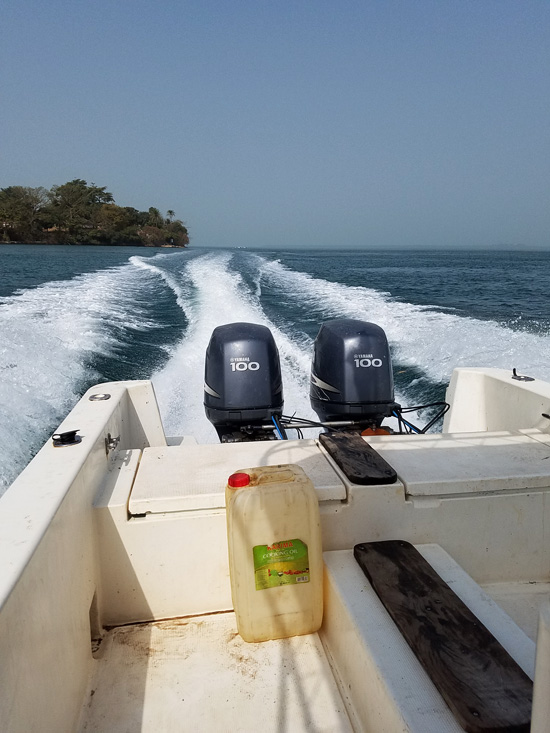 Tchau for now 
There is a member of the American Embassy in Bamako who is a big cheerleader for Guinea-Bissau tourism. However, he calls the country an "acquired taste" for many western visitors. I can understand that perspective. The ramshackle port of Bubaque and the decaying buildings of Bissau may turn some people off. The potholed roads and power cuts certainly aren't going to endear themselves to anyone. But spend some time with Bissau-Guineans, and it will all make sense. I look forward to spending a lot more time there.
Speaking of which, we just published our dates for the 2018-2019 season, including our 2019 Carnival trip to Bissau and our New Year's trip to Casamance for the Abené music festival. You can check them out at scootwestafrica.com. You can also join our email list for all the latest on dates and new trips, along with stories and photos from the road: