Today I will take a bus to New York where I will spend a short 24 hours. I will then take an overnight Virgin Atlantic flight (boy am I excited for those in-flight entertainment options) to London Heathrow. At this point I will try to stop time in order to make a connection to an Afriqiyah Airlines flight leaving from Gatwick. The Gaddafi-bankrolled Afriqiyah Airlines recently made headlines for a crash that left everyone dead except a young dutch boy. Their propensity for delaying flights may work in my favor while dashing between London airports, but it could also be disastrous during my Tripoli layover.
I am going to get off the plane in a country that is going ballistic. Ghana, fielding the youngest team in the tournament, is in the quarterfinals of the world cup. It is the first time Ghana has made it this far and only the 3rd time for an African country. To make things more dramatic, they are the last African team standing in the first world cup on African soil. I am anticipating guaranteed euphoria and mayhem up until friday night, at which point the excitement will either increase enormously or disappear altogether. I will try as much as possible to report the experience.
I have a one way ticket to Accra and my trip is deliberately open-ended. I have a few projects/ideas that I will reveal in a few weeks, but other than that I am going to make it up as I go. I don't know how long I will be gone for, nor do I know where exactly I am going (beyond Ghana of course). I could also end up stranded after the first leg.
This departure is bittersweet and I will miss everyone in ways I can't describe. I would encourage you to meet me anywhere I may be. And when I come back, we will have round two of this: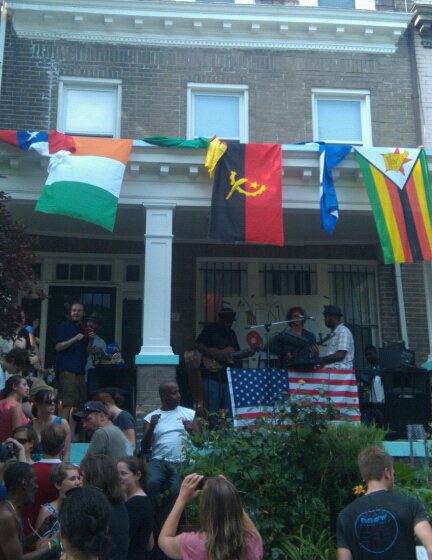 Much love to all, and see you soon!
– Phil
If you enjoyed this post, consider sharing it with the buttons below or subscribing to the blog by RSS or Email Thanks for reading 🙂