Thank you to everyone that gave money to Akosua, Jennifer, and Afia. They were shocked, ecstatic, and very grateful. If you have not received it already, you will be getting a video message from them within the next few days. Thanks again.
I finally secured my Cote D'Ivoire visa. My itinerary for the next week or so: Leave Accra on Thursday. Head west to Takoradi. Couchsurf one night in Takoradi. Spend three nights at the amazing Green Turtle Lodge. Take a tro-tro from Takoradi to Ivory Coast. Get to Abidjan. Try to remember how to speak French.
Some twisted art I made with a 12 year old: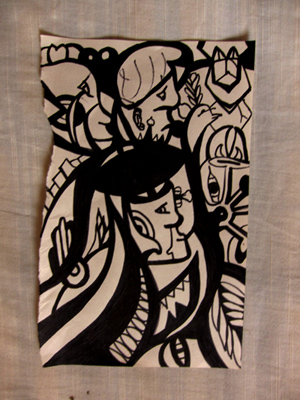 A sharpie collaboration with Winifred. It was a 10 minute drawing, we each had 5 minutes.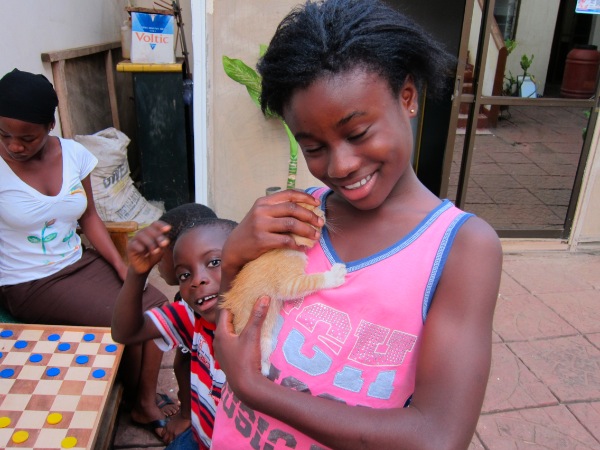 This is Winifred, holding the cat.
The last bit of music I was working on in Ghana. It is a farewell song. Kind of sad I suppose.
Newtown im coming by lionsinthetiles
That's all for now.
If you enjoyed this post, consider sharing it with the buttons below or subscribing to the blog by RSS or Email Thanks for reading 🙂