It has been raining a lot. Good weather for the Muslim population (who wants to fast in the equatorial sun?). Bad weather for general public health. The gutters, choked with trash, have been overflowing, and more than once I've had to walk through waste water a few inches deep. This I do not like. I have a latent fear of hookworm. Outside, rain, sewage. Inside, there is a twenty four hour procession of ants wrapping around the walls of my guesthouse room. I have no food so what do they want from me? My pyure watah? They can have it. This morning I bought a sachet of Go Cool Water, a brand I have come to trust. I took a sip and it tasted like water from a swamp. Come on, man.
Overflowing.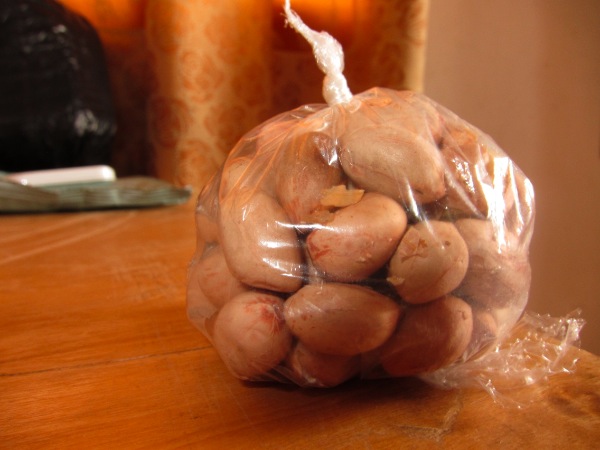 There's always a little extra crunch when you eat peanuts (called groundnuts or nkatye locally) in Ghana. That's because they are roasted with sand. The sand helps to heat the peanuts consistently and it prevents them from getting burned. My peanut intake is enormous. It is a cheap source of protein. And sand. I've probably consumed a small sand castle in the two months I've been here.
Blessing and Anne-Marie "Jubilating"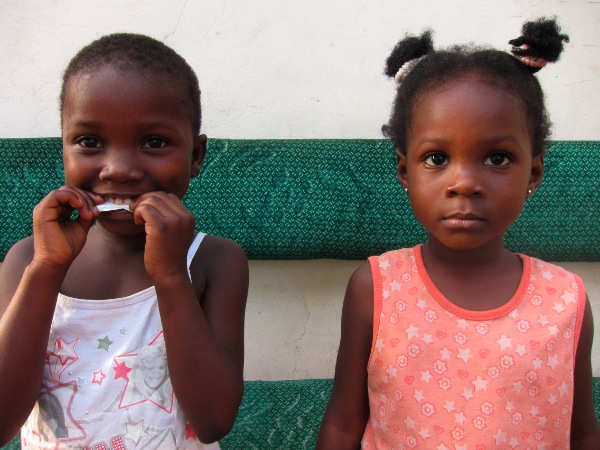 Hey Anne-Marie, what do you want to do?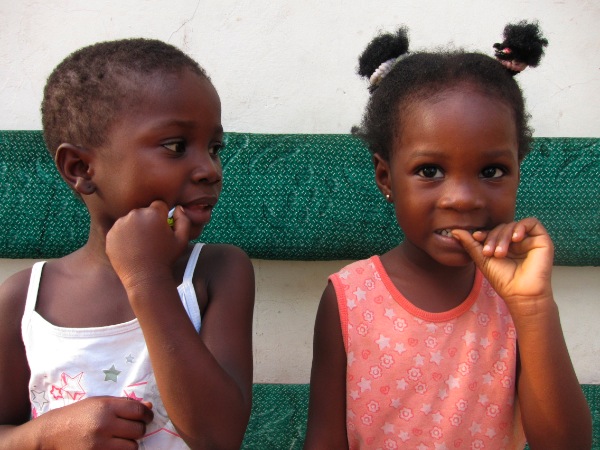 Oh, I don't know Blessing. I think I will just suck my thumb for now.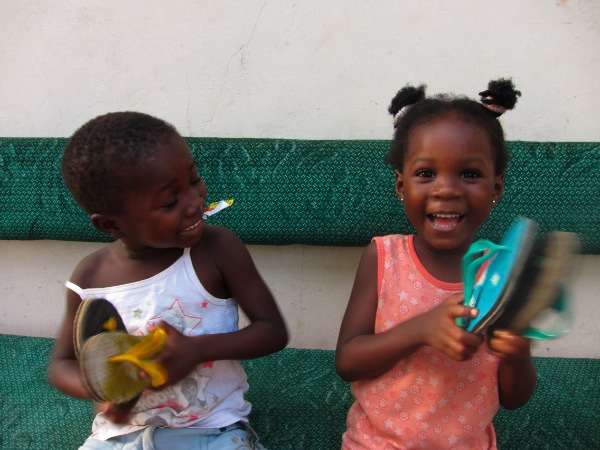 Did you know we can make noise with our flip flops?
Really?!? Holy shit this is sweeeeeeeet!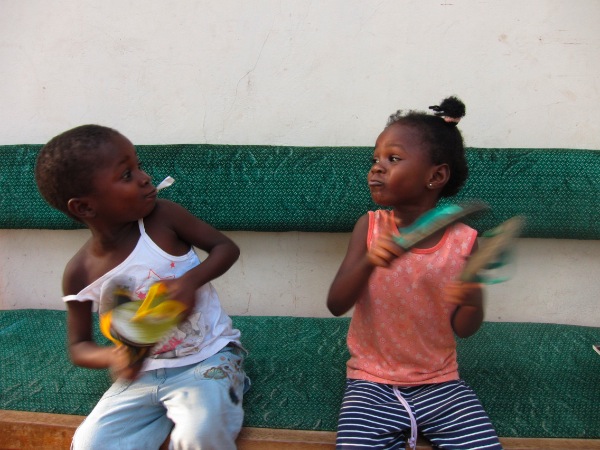 Oh no you di n'ttt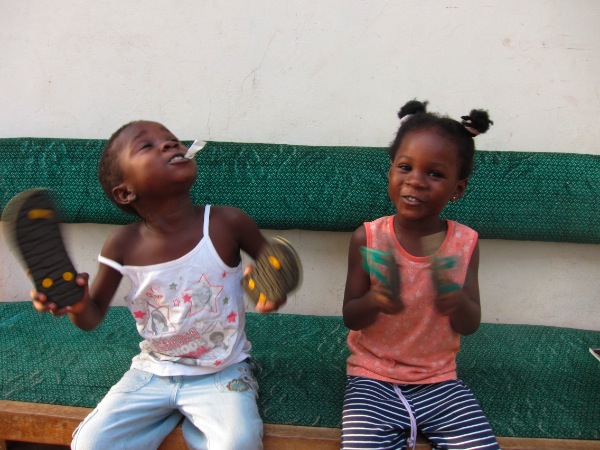 This is the best day of my life!!!!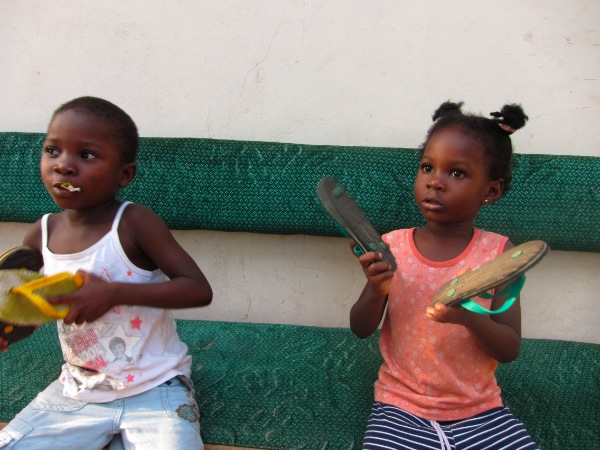 Dad is PISSED.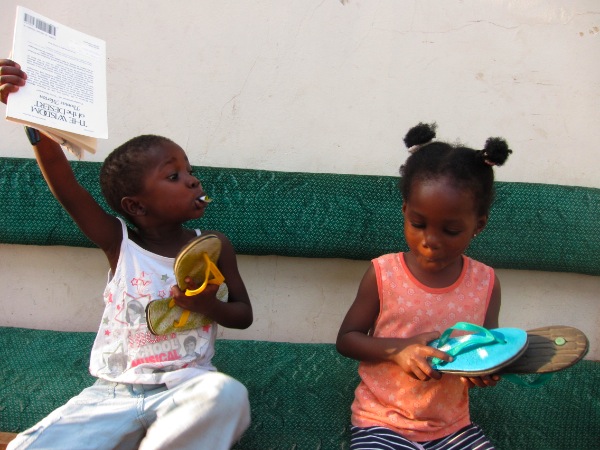 Wait! Anne-Marie, the party's not over! I have The Wisdom of the Desert by Thomas Merton.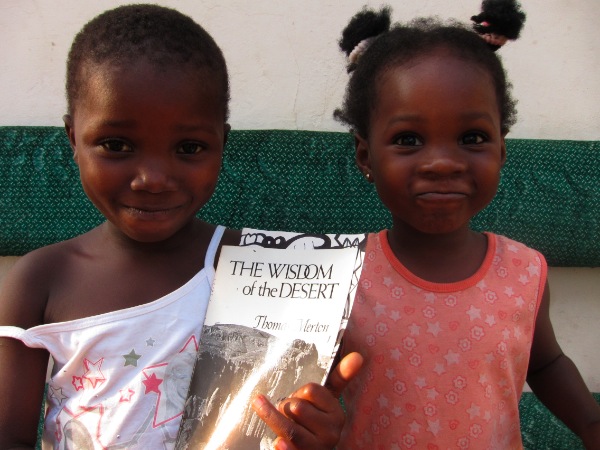 Oh yyyyyeaaaaaah. Let's just chill out with some Thomas Merton.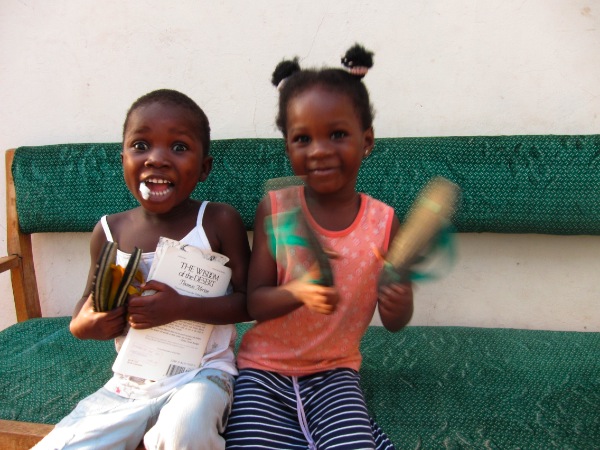 Actually, let's just go nuts instead!
If you enjoyed this post, consider sharing it with the buttons below or subscribing to the blog by RSS or Email Thanks for reading 🙂