I was planning on telling a tale of Ali Farka Toure's family, fulani herders, sandy streets, bloody toilet bowls, dust, amoebas, and a tortuous quatre quatre ride with only one ass cheek on a seat. That story will come next. Right now I want to write about dance. There is an African dance festival in Bamako at the moment and for the past three days, I've either been watching dance or dancing myself.
The festival is called Danse Afrique Danse and it is part competition, part showcase. It has been mostly disorganized and chaotic, but incredible just the same. Yesterday, most of the dancing took place on the streets of Bamako. Dance troupes took over the road. Street kids danced around police. Market women danced with bananas on their heads and babies on their backs. It was jubilant. It was democratic. All dance festivals should take place in the street.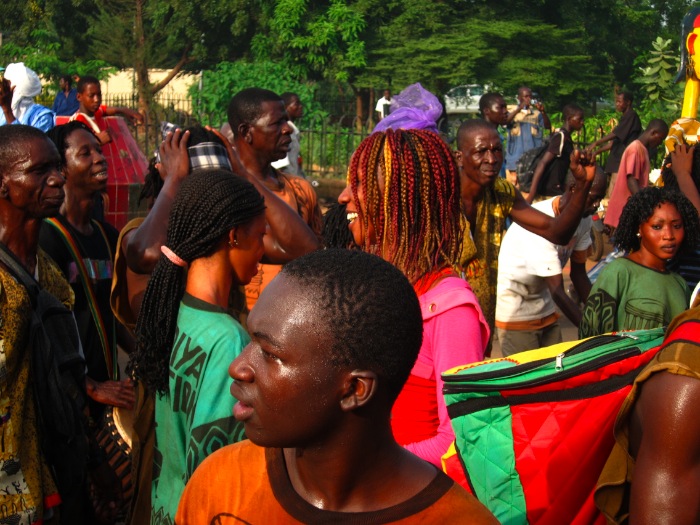 Because of strikes in France (or so I'm told), there are only a few printed schedules of the festival circulating. Of the ones I've seen, all have been inaccurate. I was fortunate to meet a woman who is friends with the festival organizer and she has become my lifeline over the past several days. Without her I would not have been able to track down the parade in the photos and videos below.

The parade featured Dogon dancers, Wassoulou hunters, percussion ensembles, contemporary dance troupes, Tuaregs, sheep, and anybody who wanted to join. The police somehow sealed off a bridge and a few thousand people danced across the Niger River. This was awesome.
I ended up dancing with a mixed group of dancers and spectators, falling to the back of the parade for a time. A Fulani women flashed a smile, extended a beautifully tattooed hand, and then we were dancing with sheep between our legs and a percussion ensemble bearing down on us. I'm not a good dancer, but it didn't matter. I was also drunk.

I mentioned in the hostel owner interview post that I was lodging with a Burkinabe dance troupe. They were part of this parade. As much as I've come to resent them for repeatedly shutting all the windows in the dormitory, I very much enjoyed their West Side Story-Esque performance on a hot street in the middle of Bamako. See below: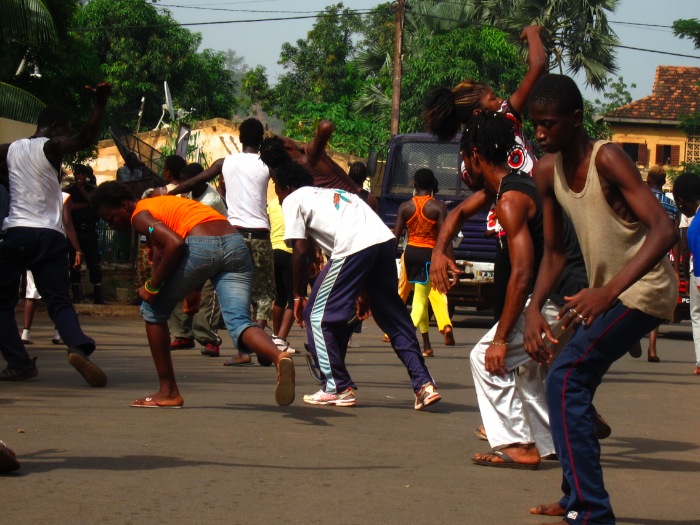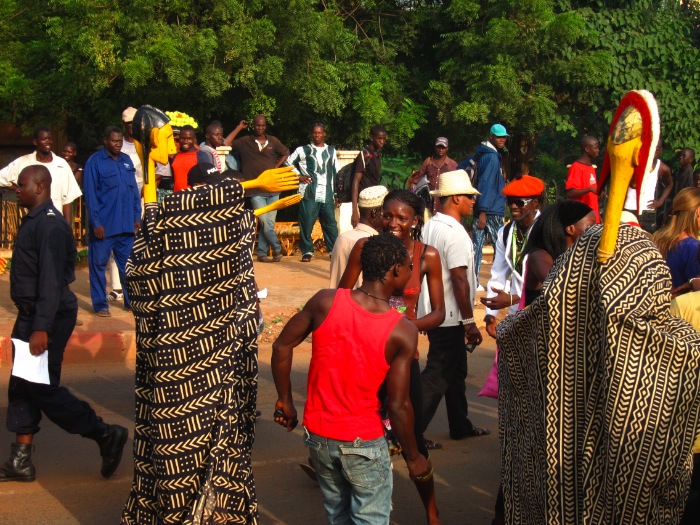 Terrifying alien Dogon puppets.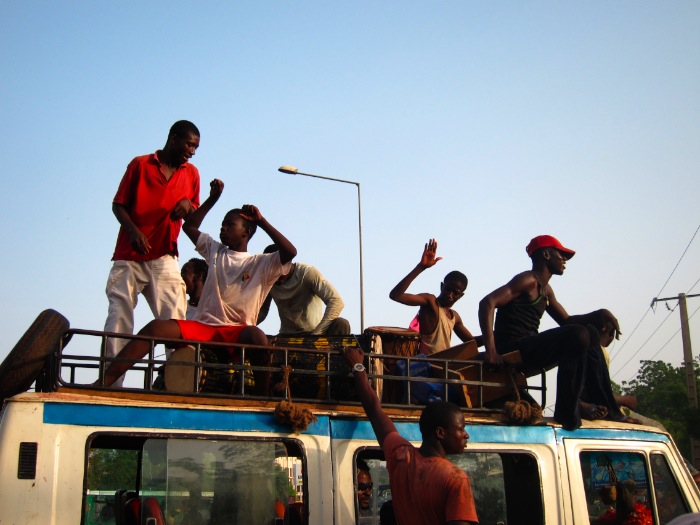 Why not get silly on top of a sotrama?
The Tuaregs were not the most animated dancers, but if you smiled at one of them they would start clapping. The rest would then follow suit.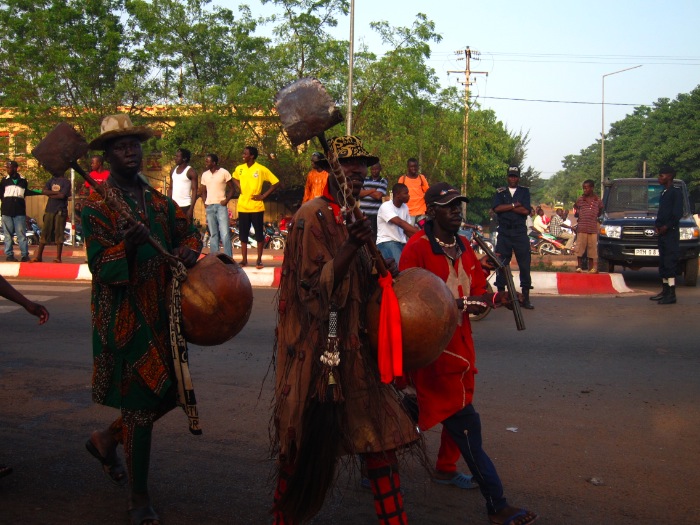 Hunters. You can check out the Sekouba Traore video in this musical tour of Mali to hear exactly what these guys sound like.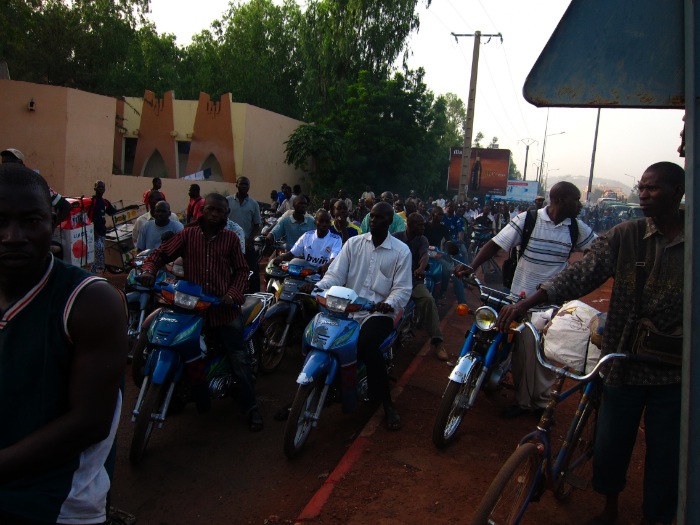 These are the people who were not happy about the parade.
More dance content to come, but first Niafunke, trials in the north of Mali, amoebas, and drawing camels with a Tuareg
Andddddd let's keep our fingers crossed for Cote D'Ivoire and their election results!!
If you enjoyed this post, consider sharing it with the buttons below or subscribing to the blog by RSS or Email Thanks for reading 🙂