By now I assume you have reached camel drawing proficiency. If you have not sent me a picture of one of your camels, please do. Phil.paoletta at gmail dot com or post it on the facebook page. For each camel drawn, $1 is being donated to Partners in Health. There has been a lot of interest in drawing other types of camelids. Stay tuned for "How to Draw Vicunas" early next year. Now, on with the show.
I will no longer buy Near East cous cous and their treacherous spice packs. Tropicana orange juice should be illegal. Almonds should be cheap. Morocco, you have spoiled me.
Think of something that grows in the ground, and you can probably find it here. There are also things you can't think of, like argan, which produces a nutty oil that is as good for eating as it is for massage. In addition to the bounty of fruits and vegetables, there is also every spice imaginable, and recipes that have been around forever. All of this is to say that I've been eating like a king in Morocco.
Tajine
Tajine is a dish named after the pot it's cooked in. Meat or fish is paired with different combinations of vegetables, fruits, and spices, and then slow-cooked to the point that you don't need a knife to cut it. Typical combinations include chicken with olives and lemon, and lamb with raisins and almonds. This is Moroccan comfort food and it is absolutely delicious.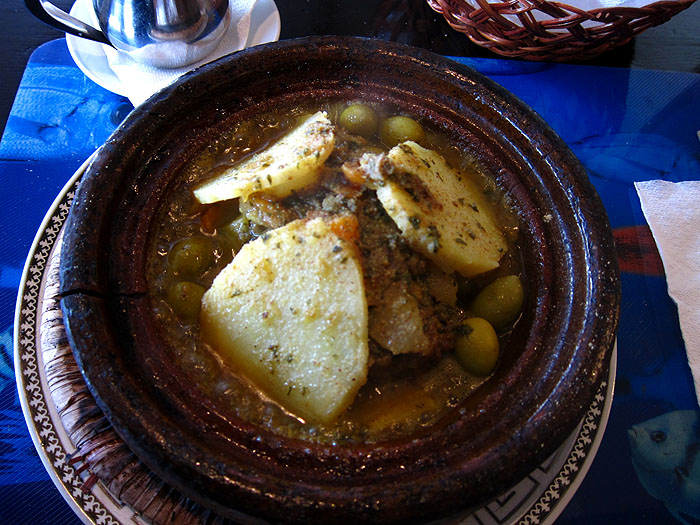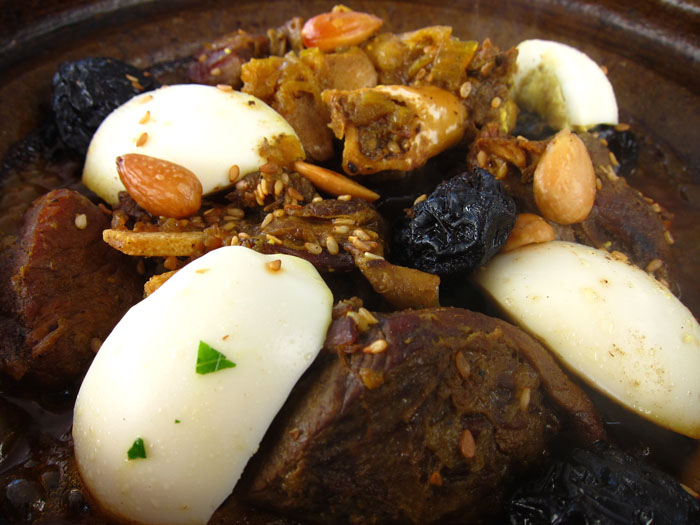 Cous Cous
Cous cous in Morocco is flavored with a broth-like sauce and piled high with vegetables.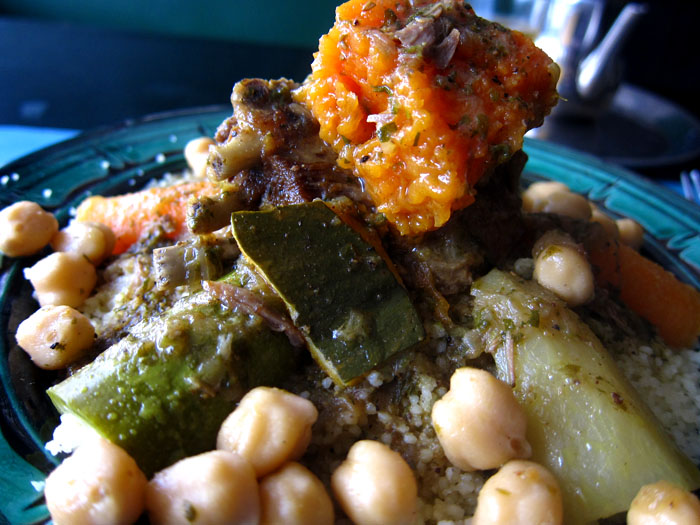 Spices
Cinnamon, saffron, ginger, turmeric, cumin, paprika, pepper, cardamom, coriander, and turbo viagra. Just to name a few.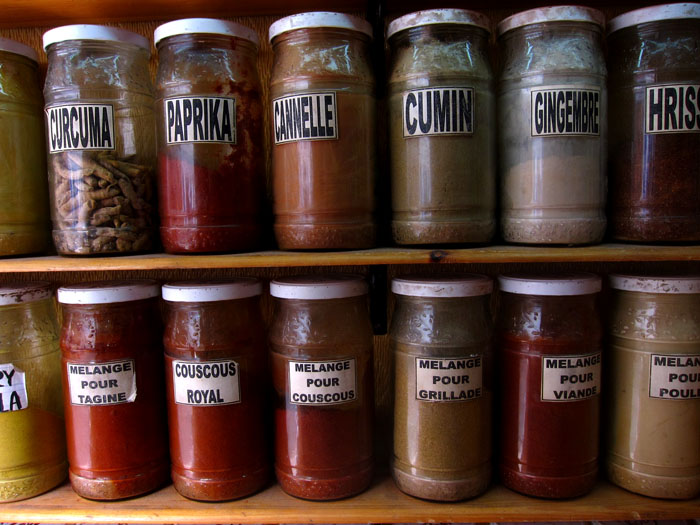 Fresh Squeezed Citrus
Roadside juice vendors charge anywhere from sixty cents to a dollar (in touristy areas) for a glass. Orange, lemon, or grapefruit, or any combination of the three. My favorite at the moment is orange and grapefruit and I don't see myself getting sick of it any time soon.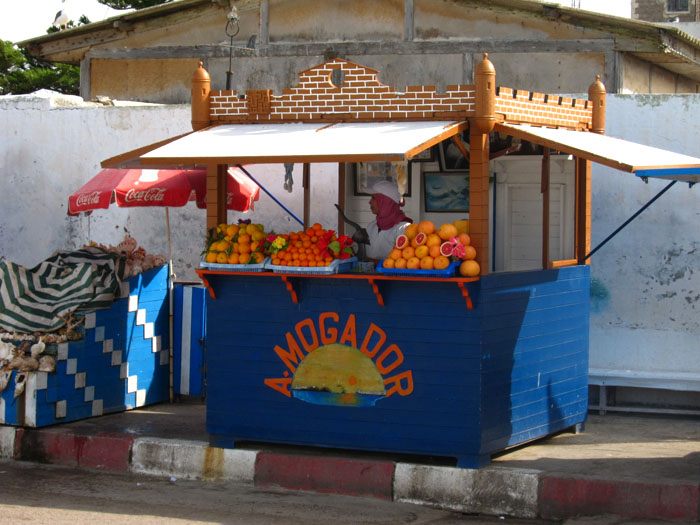 Mint Tea
A sprig of fresh mint and half a pound of sugar. The reason why I am becoming diabetic.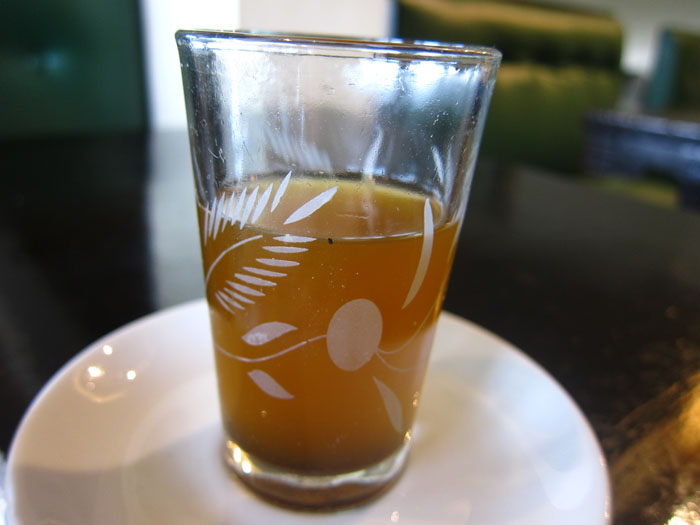 A Typical Meal
A couple of tajines, a Moroccan salad of peppers and tomatoes, bread made from barley, and some fresh squeezed oj.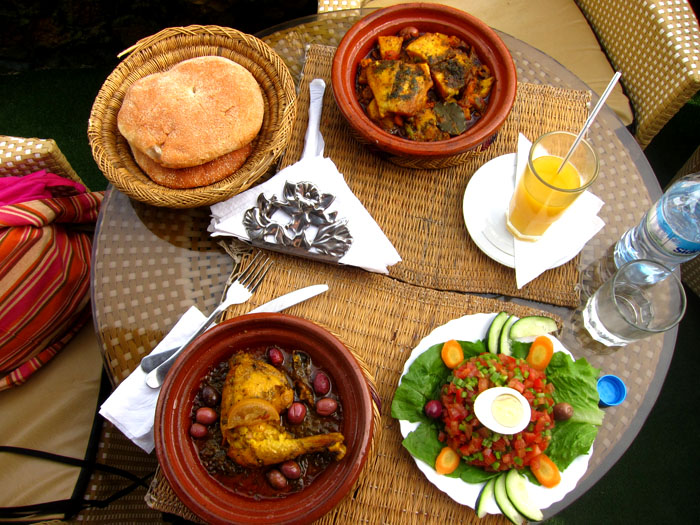 Up Next: Into the desert with an old friend, a camel, and a number of unique individuals.
In the meantime, send me your camel!!
If you enjoyed this post, consider sharing it with the buttons below or subscribing to the blog by RSS or Email Thanks for reading 🙂