I write from a car in Kansas. We have not encountered the feedlots yet, but I'm hoping the cold air will help mute the smell. Here's my attempt to distill this road trip into three words: fear of hemmorhoids. I really don't want them. Sam said that hemmorhoids come in "cases." If you have enough cases, then you have a brick. I don't believe these terms are actually used by anyone other than Sam, but they are terrifying just the same.
We are four days into "Settling America." An announcement is forthcoming concerning what that means. For now, I will show you the costumes involved: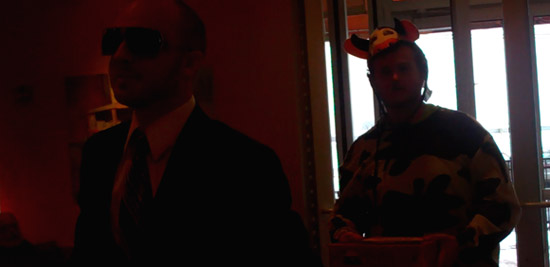 Me in suit, tie, obnoxious sunglasses. Sam in cow costume. This picture was taken inside a Panera Bread Company in Northwest Ohio.
I have been back in the U.S. since December 15th. One month of friends and family. New York City, a farm upstate, Cleveland, OH, Washington, DC. Now a too-short stay in Chicago and Neodesha, Kansas get added to the list. I finish this post from Colorado where I'm staying near Gunnison, in the Rockies, with friends new and old.
The cold air did nothing to suppress the smell of the feedlots by the way. Western Kansas is a miserable place.
Upstate New York is not: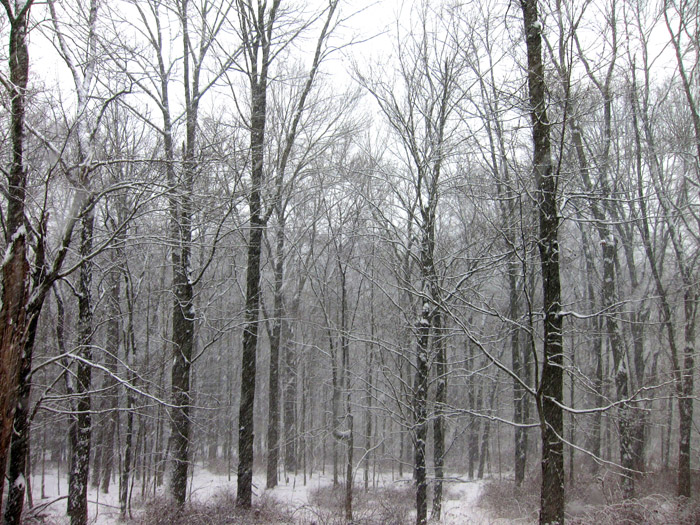 More content to come. If you've emailed recently, I apologize. Will catch up soon.
If you enjoyed this post, consider sharing it with the buttons below or subscribing to the blog by RSS or Email Thanks for reading 🙂