Solo travel makes it easy to meet people. You seek company. Company seeks you. You are spontaneous, present, open to possibilities. Perhaps it is because of these mental wavelengths that serendipitous meetings happen in the first place.
I do not have a bucket list. When I travel, my goals are simple: make friends and learn new things. If music and camel drawing can be added to the mix, perfection.
On my last trip, I met many people who I now consider good friends. When I returned home, I didn't know when I would see them again. The people pictured below are not the only reason I am returning to West Africa, but they are a big part of it.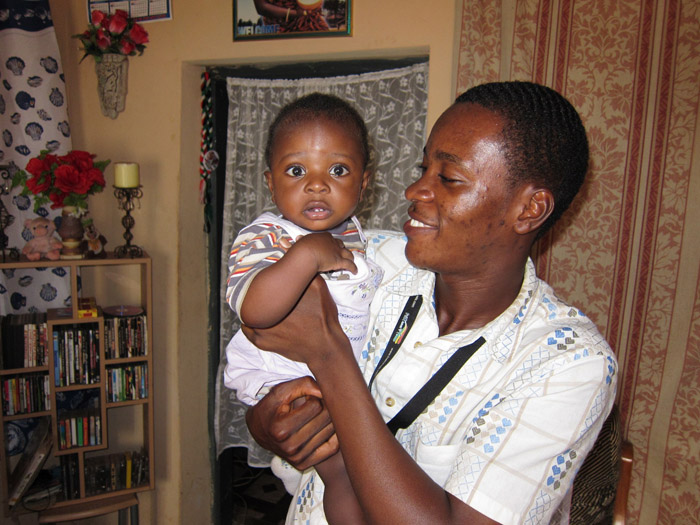 Joseph, my good friend in Ghana, and his daughter, Olivia. Joseph invited me into his home and served me kenkey before I had been in Ghana a full 24 hours.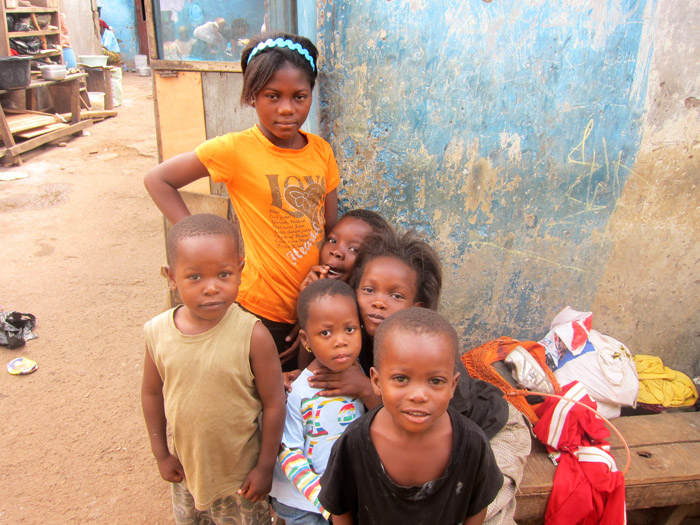 The Banku Crushing Crew of Newtown, Accra, Ghana. Many afternoons with this gang.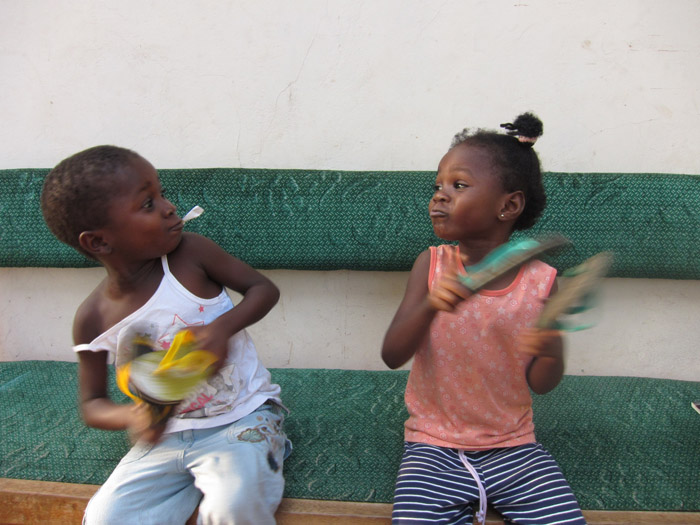 Blessing and Anne-marie, my two favorite five-year-olds in Ghana. They are typically operating in full out insanity mode. See the rest of this photo series here.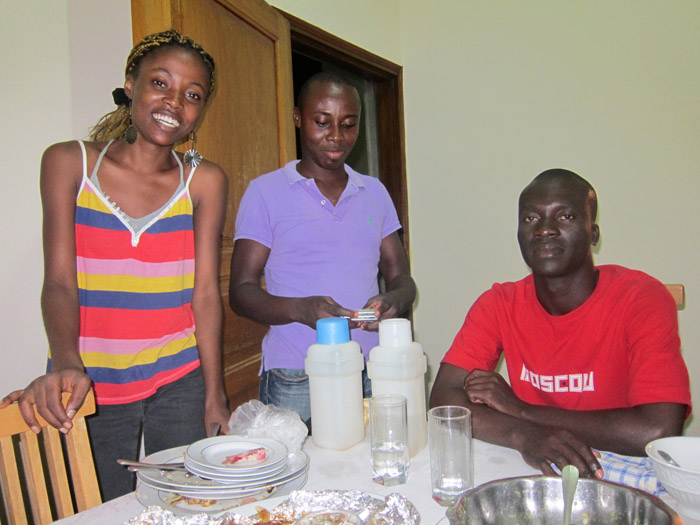 Faty, David, and Bles. My beloved couchsurfing hosts, and now, good friends. I stayed with them for close to a month in Abidjan. I have been talking to Faty regularly about the crisis in Cote D'Ivoire. The situation is increasingly grim as Gbagbo hangs onto power and the Ivorian economy grinds to a halt. Right now, they are all safe and this is something to be thankful for.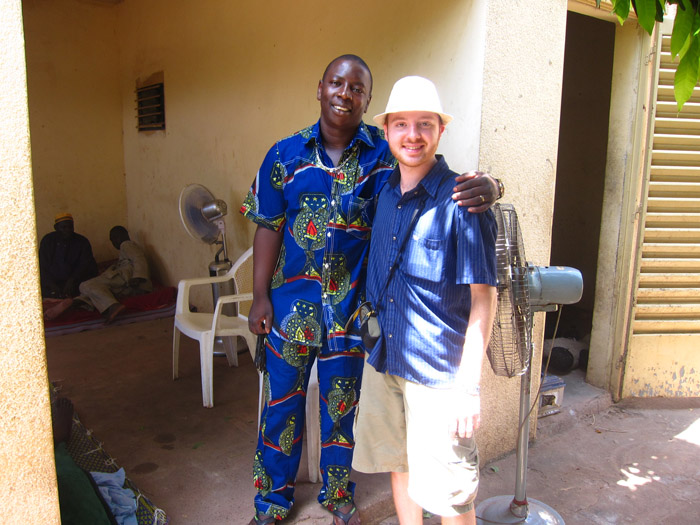 Not sure I can consider Vieux Farka Toure a friend, but here's to hoping he becomes one. I had the honor of spending time at his house and getting to know him a bit before he left on an American tour.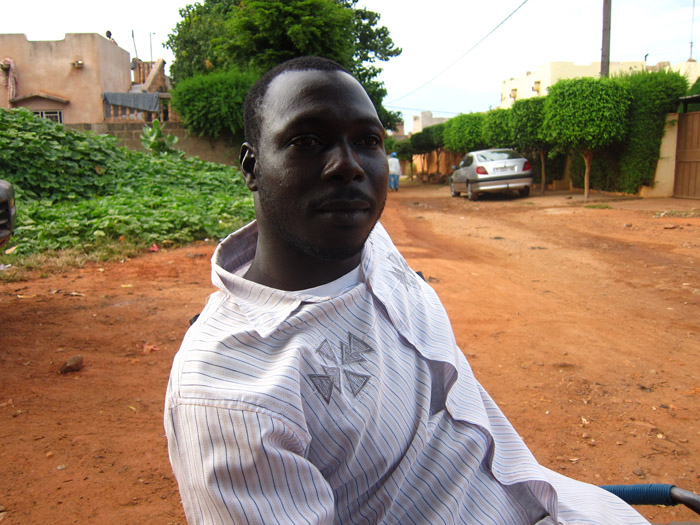 Jenny, my friend and former roommate in DC, asked me to connect with her study abroad host family while I was in Mali. She wanted to know how they were doing and to pass along her greetings. Ladji, pictured above, was her host brother and he ended up becoming a friend of mine while I was in Bamako. There were some memorable afternoons at their house, including Tanti's wedding (Jenny shared a room with Tanti when she was living there).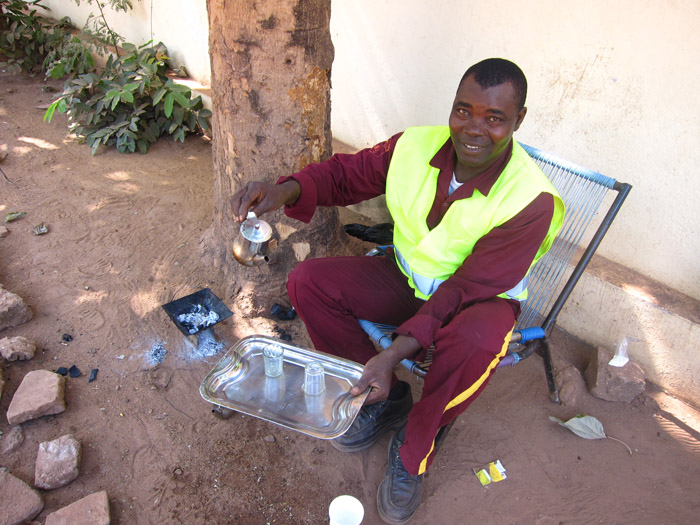 Michel was a security guard at my Bamako hostel, the wonderful Sleeping Camel. From "good afternoon's" to daily bambara lessons to two hours chatting and drinking tea – it all started with a greeting and mutual respect.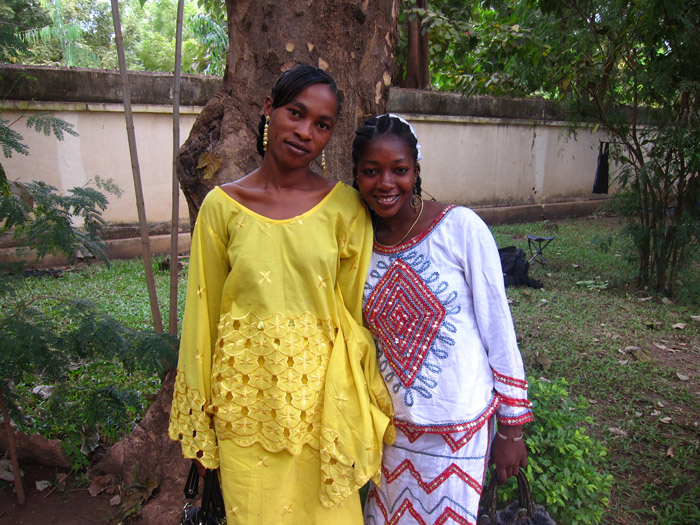 Bintou, pictured on the right, is 6558 miles away from me as I write this. There is a part of my brain that tells me a relationship marked by cultural differences and extreme distance, is foolish. But right now, that part of my brain is silent. Here's to spending time with Bintou in mediums other than static-filled phone lines.
They may not be pictured, but there are many other people who are important to me in Ghana, Cote D'Ivoire, and Mali. I look forward to seeing them too.
After my trip, I plan on reconnecting with friends outside of West Africa – friends I haven't seen despite the fact that they have been geographically close to me for years. Fair warning: If you were in my life at one point or another, I'm coming for you, and it's not just to sleep on your couch, although I may ask you to put me up for a night depending on the status of my bank account.
Till next time…
If you enjoyed this post, consider sharing it with the buttons below or subscribing to the blog by RSS or Email Thanks for reading 🙂