This post involves the village of Fana, camel drawing, the German board game Settlers of Catan and many beautiful aspects of Malian culture. It could also be considered a de facto part II of my favorite photos from West Africa.
Fana is 120 km east of Bamako, on the major east/west road to Segou and beyond. It is a hub for cotton production. It is the village of my girlfriend and her family.
To avoid running the risk of overly romanticizing village life, let me mention the following:
Clean water is a problem in Fana. There are taps around town, but most people rely on wells. Metronidazole, an antibiotic and antiprotozoal (I previously took it for amoebic dysentery) is sold in roadside boutiques. The fact that you can easily find this medication outside of a pharmacy is indicative of the water problem.
Healthcare in general is lacking, but it is in the area of prenatal, maternal and newborn care where things are ugly (this is true for all of Mali).
Women carry the greatest burden here. Most of them provide an income stream while also handling the domestic workload.
The rest of the post is going to be a glorification of Fana and Malian culture that you may have found unreasonable if I didn't preface it by saying people are occasionally poisoned by the water.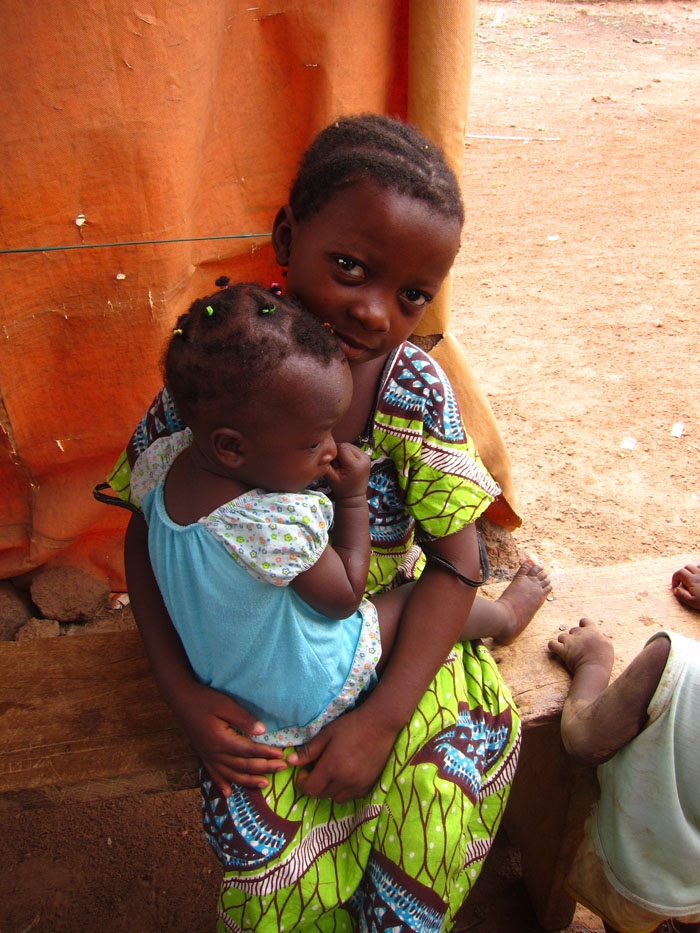 My friend Claire, who lived in Mali with a host family while studying here, recently returned to Bamako. In fact, we were able to meet up while she was here. She wrote what I think is a very beautiful and insightful piece on Malian culture here. This is a relevant excerpt. Please read it.
Two (fila). "Denw" (pronounced day-oon) means "children". It's the plural of "den" (child) which kind of sounds like "dang" if you take off the 'g'. "Denw" is used all over the place to describe the "children" of something. "Tegedenw" (from the proverb) literally means "hand children"… fingers. "Kalandenw" means "learn children"… students. "Yiridenw" means "tree children"… fruit! Pretty cool, no? Beyond making the language a bit easier to decode, the frequent integration of "children" is one of the things I find really beautiful about Malian culture.
Three (saba). This goes hand in hand with the idea (here) that every child is the child of everyone. Chez nous, our families are separate. I have my mom and you have yours. Here, any adult can yell at, pick up, hold, feed, or even slap any child (and they do this a lot). On the Sotrama (the Malian minibus), a woman entering with three children will hold one on her own lap, while two complete strangers will pick up the other two children so they don't get tossed around during the ride. It's pretty incredible.
It is incredible. It's also important to note, I think, that Malidenw is what you call the citizens of Mali. A Malian citizen is literally a child of Mali.
In Fana, I stayed with Bintou and her family, which is really several families, which are in turn part of the larger family of Fana, which is part of the family of Mali. Below is a picture of Nana, the youngest child in the family of Bintou's older brother. But Nana is also Bintou's child. Nana is the neighbor's child. Nana is Maliden.
If Nana does something wrong, everyone tells her so. If she does something right, everyone tells her so. If Nana is laughing, it's because everyone is tickling her: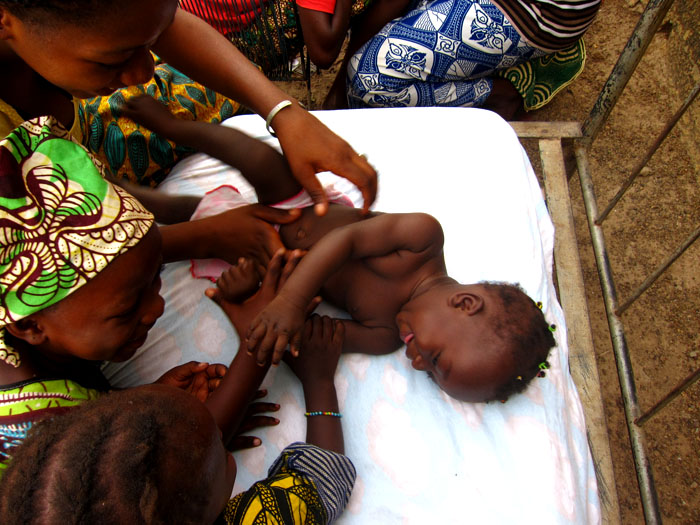 This is a Bambara proverb: Ni i mako tε mɔgɔ la, mɔgɔ mako t'i la.
It means "if you need nobody, nobody needs you."
In Mali, you need everyone, and everyone needs you.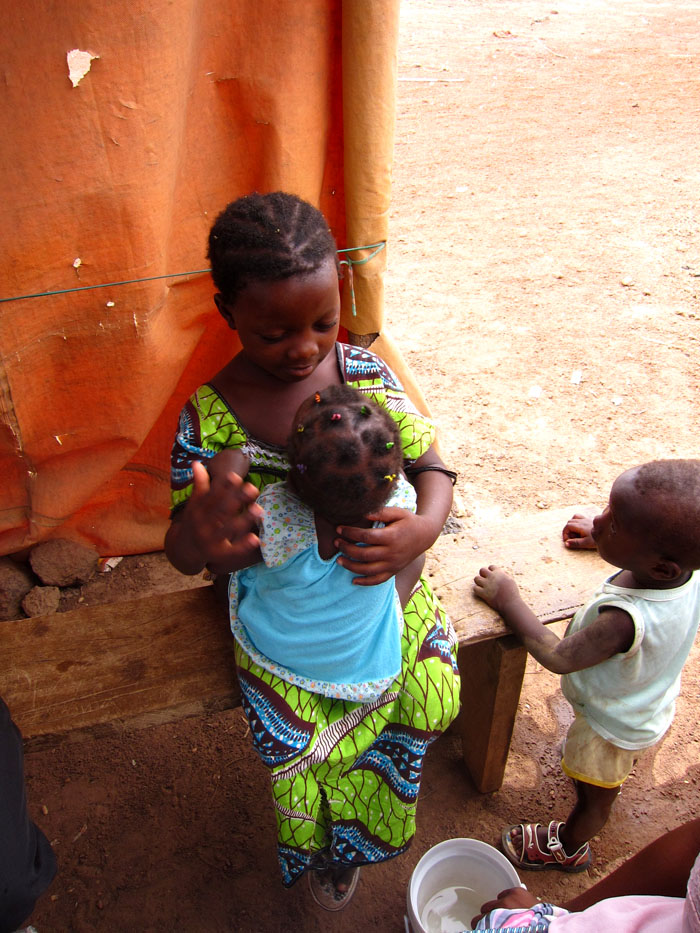 I don't need to explain the power of shared responsibility and an unbroken chain of love.
I was planning on this being much longer, but I'm going to let it be for now.
I will post part II tomorrow or wednesday. Expect camel drawing: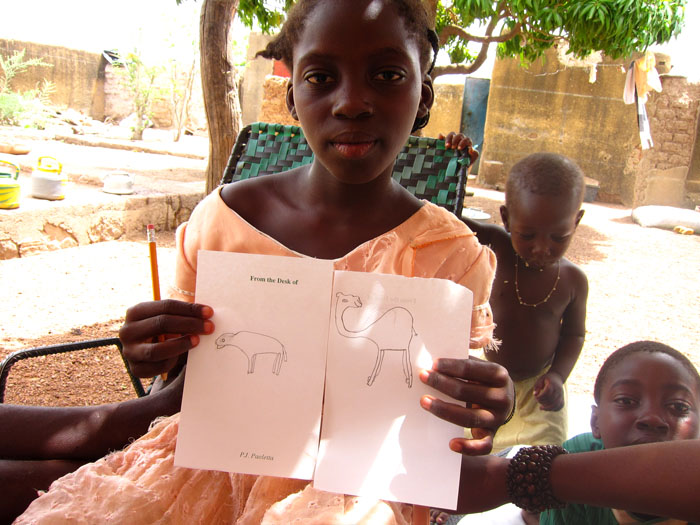 On the left: before my intensive camel drawing workshop. On the right: after
Also expect Settlers of Catan (my line of missionary work involves board games and camel drawing) and more insight into Malian culture.
In this video, you will hear me exchanging greetings with Djeneba (off camera). We are asking each other about the health of our respective siblings, wives, husbands, children, families etc. These greetings aren't normally heated, but Djeneba had threatened to smack me several times over the course of the day and that may be why we were talking to each other like this. In the next post, there will be some video of the actual game and what transpired, including a spontaneous session of coupé-décalé dancing.
Finally, expect some of my favorite photos ever. Like this one: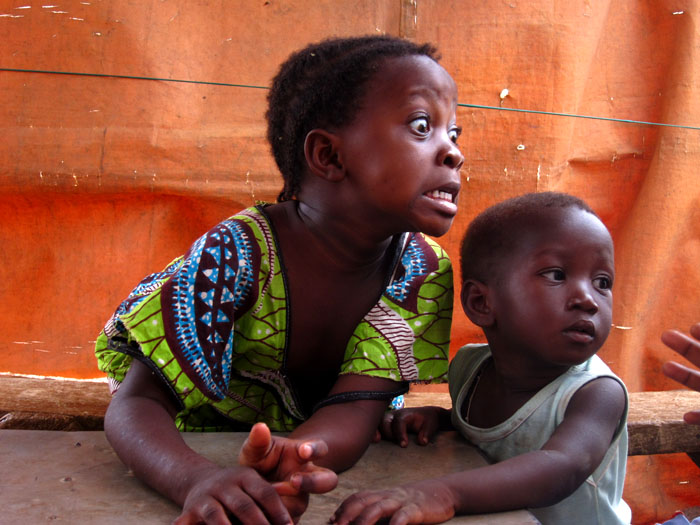 Caption contest? Feel free in the comments.
Other Stuff
Please read this post about traveling to eastern DRC from my friend sara's blog Children on the Roof. The post is called Tell Them to Change that Sentence and it is the best thing I've read recently. Sara's writing is brilliant, funny, insightful…
My music projects have been all over the place recently. Trying to get more organized now with musicians here as well as friends back home. This is an off the wall project I have been working on with two separate recordings of a pop/gospel/highlife song that I took in two different tro-tros in Ghana. I have manipulated, heavily in parts, rearranged sections etc.
Mavis Blown Apart Ghana Minibus by lionsinthetiles
The video below is from the inside of a moto taxi. It had 9 people in it, 12 if you count infants. Infinite division of space, previously demonstrated with sotramas, Mali's most widely used form of public transportation. The song is by Mah Damba and it's called "Sounafi," from an album called Djelimuso.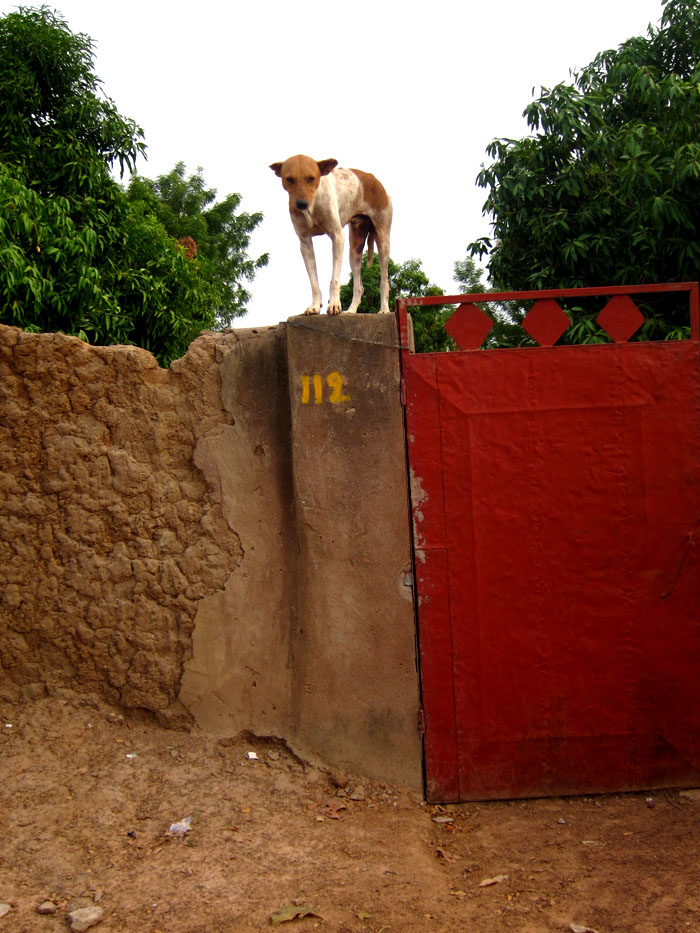 One of the first things I saw in Fana was a dog on top of a wall. Didn't make any sense, but that's how some things are. This post may be similarly confusing, but I hope you can get something from it.
If you enjoyed this post, consider sharing it with the buttons below or subscribing to the blog by RSS or Email Thanks for reading 🙂