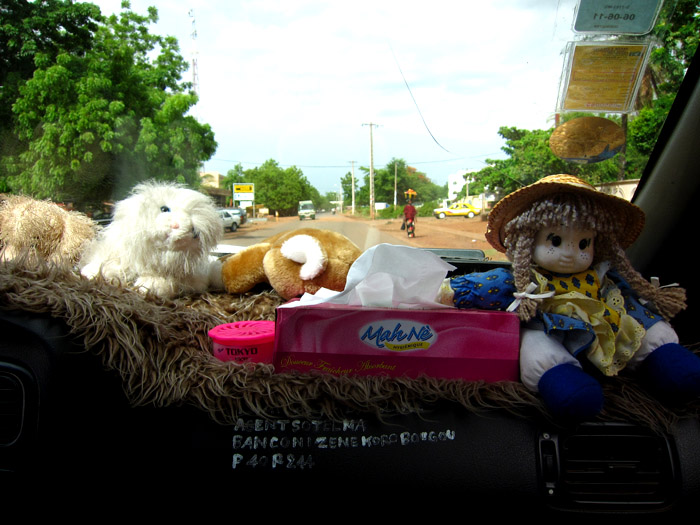 Taxi interior design in Bamako.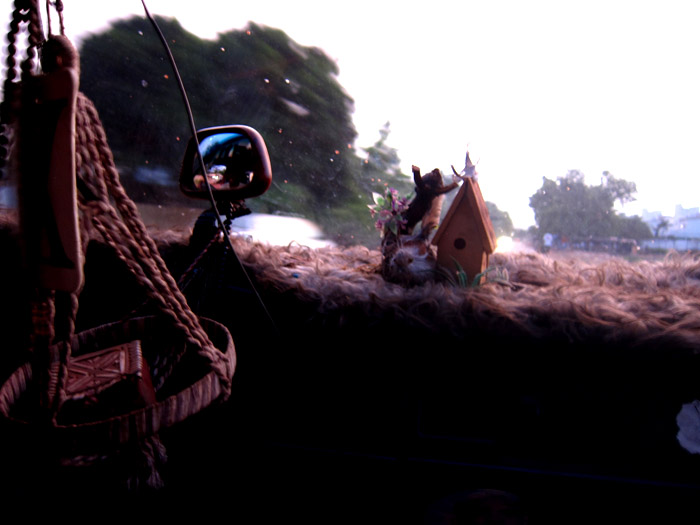 Minimalist taxi interior design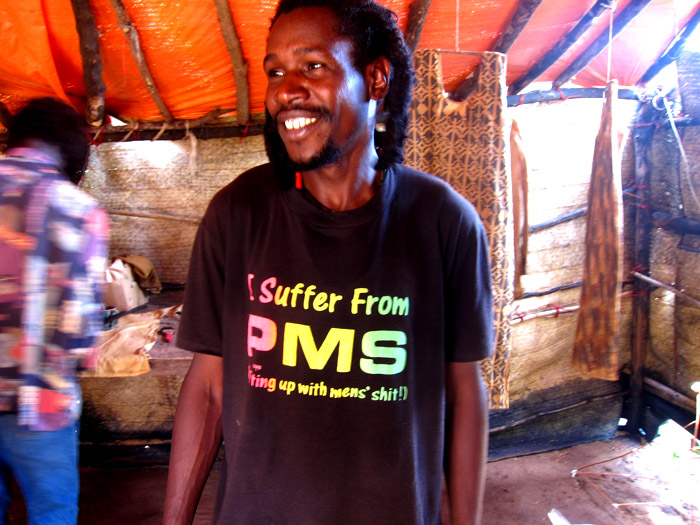 T-shirts in English in Francophone countries. "PMS – Putting up with Men's Shit." He's not trying to be ironic. He just doesn't know what the shirt says.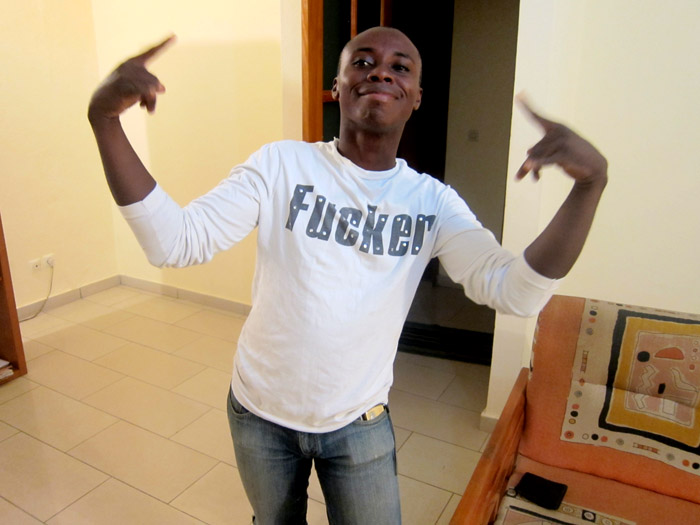 I'm starting a restaurant in Abidjan with this guy and his girlfriend.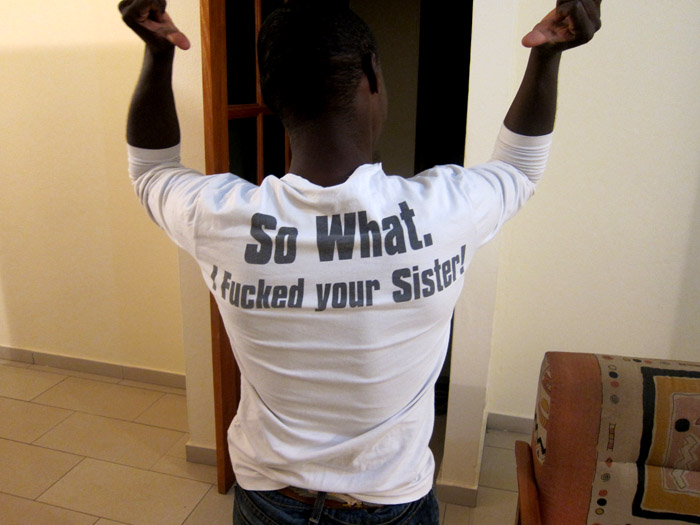 Like Amadou, he is unaware of what his shirt says.*
*I explained the meaning of their shirts to them. Once they found out, it turned into a running joke. David still wears his in public.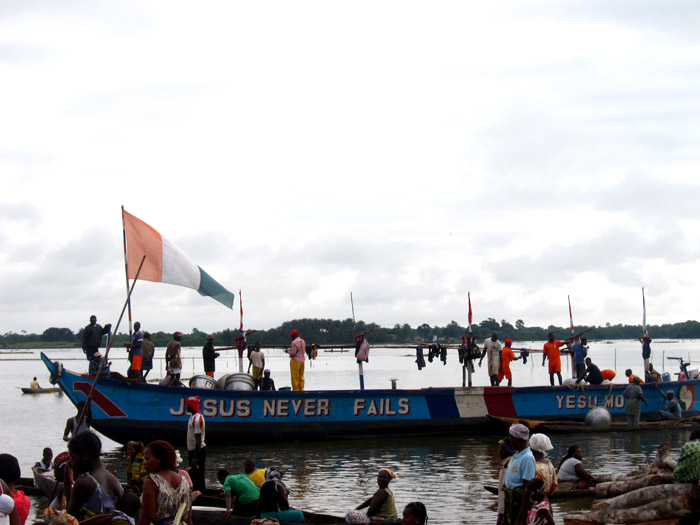 Jesus Never Fails. Every vehicle has some wisdom, some tribute, that will help it arrive at its destination safely.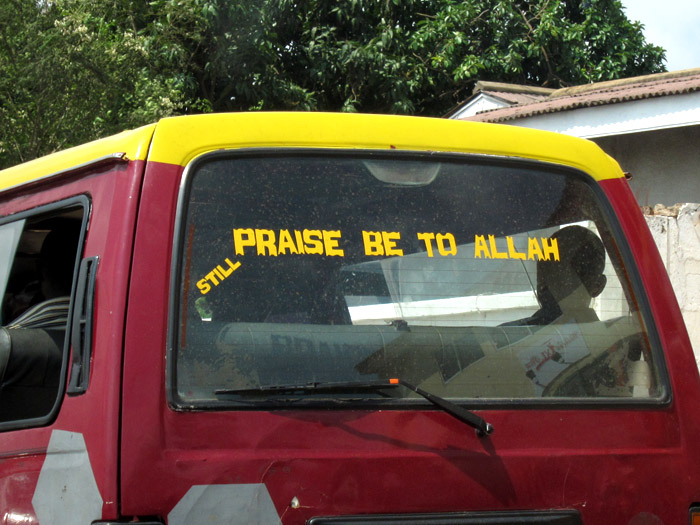 Still praise be to Allah. GhanaWeb has a listing of tro tro slogans on this page. A few of the more memorable ones: "Your wife is not your life partner," "Six Feet at Last" and "Chastity is a Lifestyle."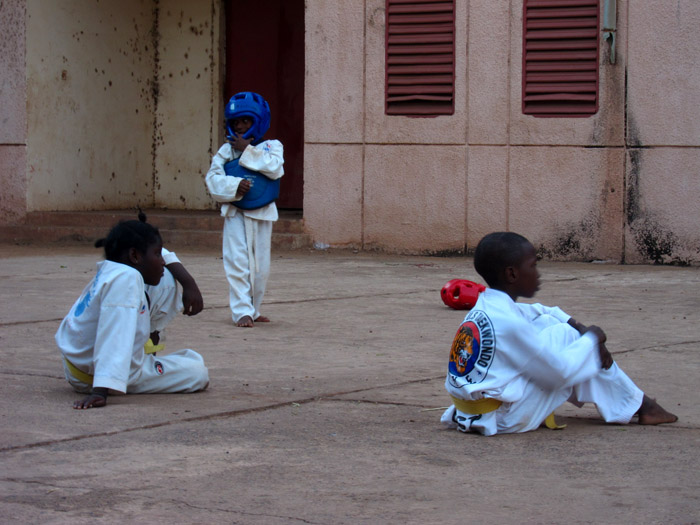 African kids doing Taekwondo is no more exotic than American kids doing it, but there is a particular obsession in Bamako. In her most recent post, my friend Sarah, who runs this awesome blog and takes lots of beautiful photographs, documents a contemporary dance performance taking place alongside a martial arts class in Bamako. Check it out. Somewhat related: this video of Bamako Kung Fu Puissanci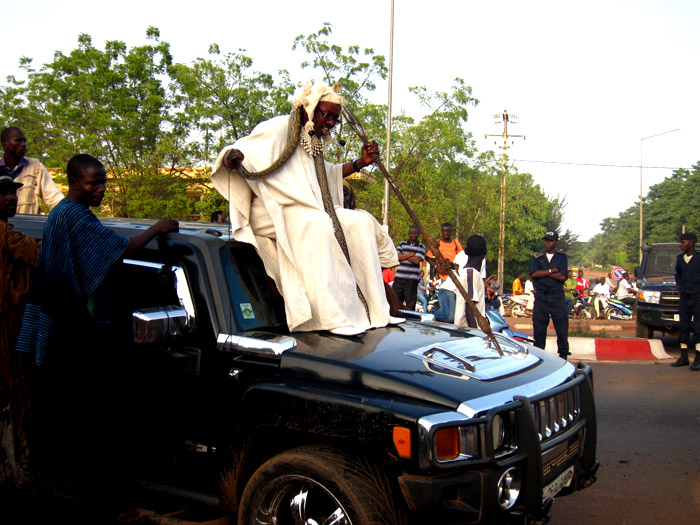 This was the same guy that later used a hunting knife on himself. Here, he is just sitting on a hummer with a snake. For more graphic photos, see this post from Sarah.
If you enjoyed this post, consider sharing it with the buttons below or subscribing to the blog by RSS or Email Thanks for reading 🙂