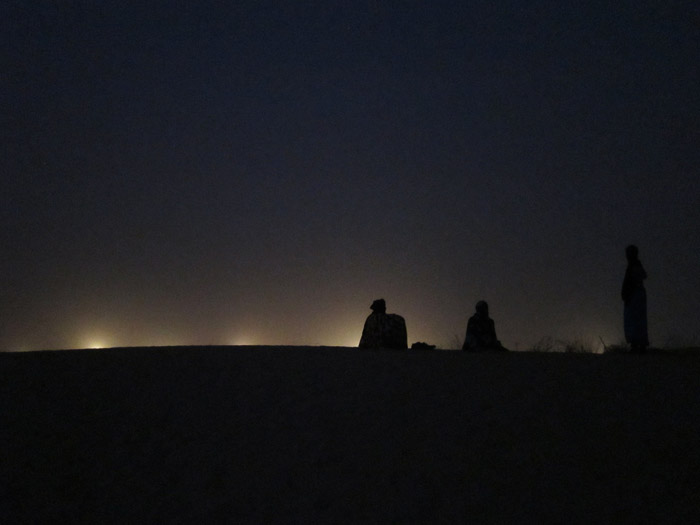 I'll have a more substantial post up in the next week. For now..
As of two weeks ago, I didn't know whether or not I would be attending festival in the desert. Security concerns and cost weighed heavily. But a week or so before the festival, I found myself having some reassuring conversations. I was also able to secure a press pass largely because of this blog. New friend Kyle, who I met through this blog, found affordable transport and we were off.
A week of camping on the outskirts of Timbuktu, on the edge of the desert. Three days of music.
More specific highlights:
– Hanging out with a Tuareg family for a week
– Sitting on dunes at sunset in the company of camels
– The hypnotic melodies of Koudedé, Atri N'Assouf, Amanar, Tartit and Tinariwen
– The booming vocals of Mauritanian singer Noura Mint Seymali
– The inventive guitar and warm stage presence of Habib Koite
– CAMELS EVERYWHERE
– Telling a Malian soldier that I was his father (understand cousinage here)
– Sharpening my Bambara with shopkeepers in Tonka, a pharmacist in Timbuktu, soldiers at the festival, and Mohamed, a Tamashek chauffeur who blasted us through the sand track after Douentza at light speed
– listening to live music in the desert
– The 24 hour bus ride home that took us through the less traveled north side of the Niger. Great cast of characters, charming dilapidated bus, sahel scenery at its finest. I loved it.
I even held a few camel drawing workshops: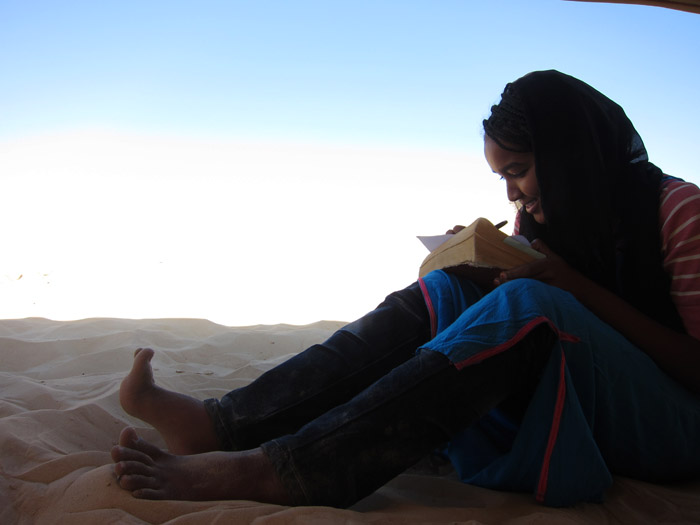 Mariam, a young Tamashek girl, working on her camel drawing. Of all the ethnic groups in Mali, it's the Tamashek who are most familiar with the camel. Unsurprisingly, they were some of my most eager students.
Festival attendance was down significantly this year. Western tourists stayed home after a November kidnapping in Timbuktu. There were a few hundred toubabs in attendance and several thousand Malians, most of whom lived in northern Mali. On the first day of the festival, a family arrived at our camp. They had traveled for 15 days by camel to attend the concert. Stories like this were not uncommon.
Cold nights were warmed by music and tea and sachets of gin. Days were spent lounging with camels. In the early evening, when the temperature was just right, we perched on the dunes and listened to the opening notes of the night's first act. Al Qaeda in the Islamic Maghreb was nowhere to be found and the local population was welcoming and exceedingly friendly despite the desperate economic climate.
Festival au Desert is likely the most unique music based gathering in the world. I'll have more to say in my next post, but for now, consider making an early addition to your 2013 calendar. More pictures and words to come, and perhaps a video or two.
Also, look out for a post on howtodrawcamels.com with interviews and video from Kpong airfield in Ghana, and an interview here with Juliet Bawuah, sports broadcast journalist in Ghana, about the upcoming Africa Cup of Nations.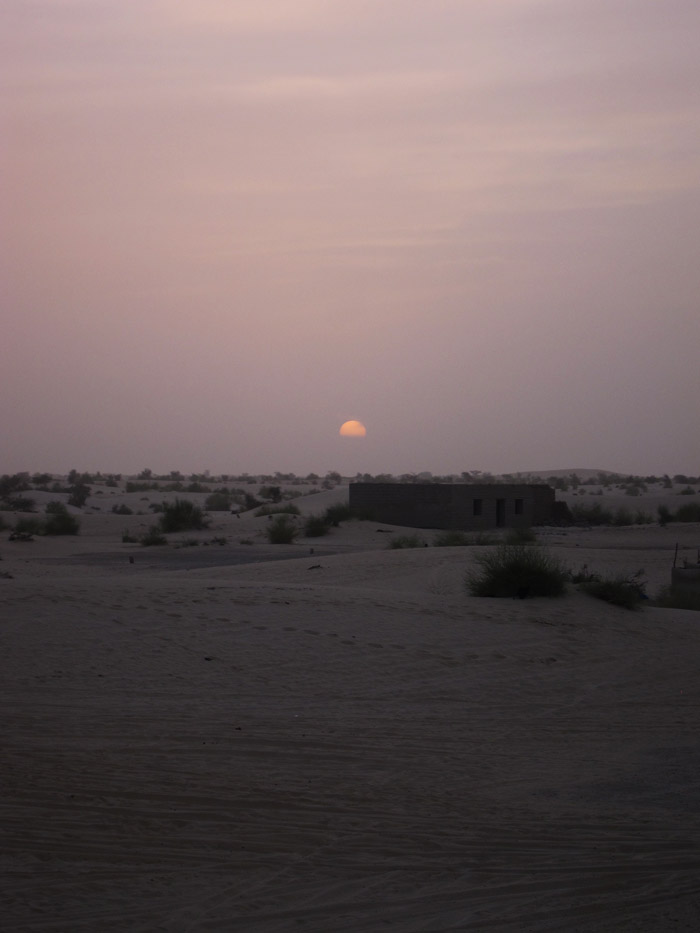 If you enjoyed this post, consider sharing it with the buttons below or subscribing to the blog by RSS or Email Thanks for reading 🙂