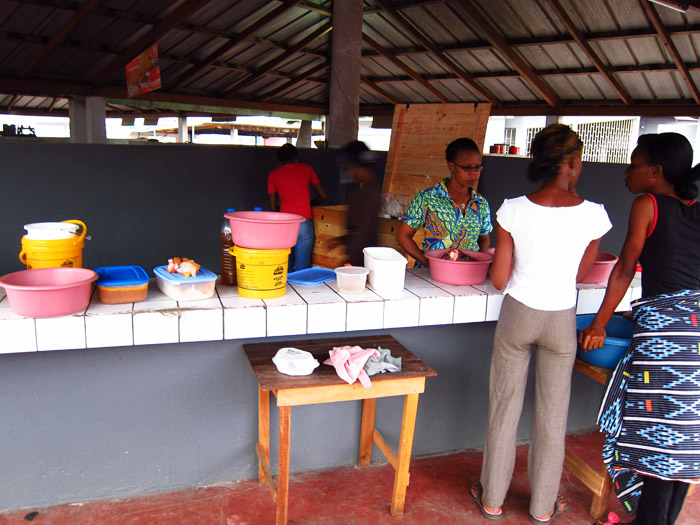 6:30 AM – Starting the work day at the Toits Rouges Allocodrome
We started this lunch delivery/catering business in January. We had no employees, just the three partners – me and my two former couchsurfing hosts, Faty and David – and Faty's neighbor Didy. Our maisonette was unfinished and we didn't yet have our space rented at the Allocodrome, so we crammed into David's mother's kitchen and prepared food for our first client. It was stressful and chaotic, but we pulled it off. Soon after, we were delivering 10 plates of food every day.
We have come a long way. To see previous posts on the growth of the biz, here is Part 1, 2, 3, 4, 5.
Last Friday, we sent out 100 plates of food for lunch delivery. We are going through 25kg of potatoes a day. Our clients include large telecom companies like MTN, Orange and Moov, several banks, the post office in the business district and the tourism bureau. When it comes time for me to renew my visa or seek residency, I will be going to an office that orders food from us.
Right now, we have 12 employees. 5 delivery guys, 3 chefs, 4 kitchen helpers. Our original chef, Michelle, has been promoted to head chef. She manages the kitchen. One of our delivery guys, Didier, has been promoted to manage the other delivery guys and to prospect for new clients.
Things are moving. At the same time, we have been battling high food prices – a product of Ramadan and an overall rise in global food prices – and we have struggled to tap into the business of serious bulk purchases. Also, while we deliver to many offices, it's not as if everyone in each office orders from us.
Our next step is to grow this thing responsibly. To maintain our team, to take on new clients and maintain our existing ones, and to streamline the kitchen and connect with more wholesalers. In the next several months, we also want to add weekend events to our catering program.
There are a lot of moving parts to this business. Perfect days are rare. But every day feels like an accomplishment and we can all sense the momentum.
We have a daily post-work staff meeting. The adrenaline works its way out of the bloodstream and we joke around, reflect and share ideas. We still don't know entirely what we're doing, but we're quickly figuring it out.
Here are a few pics: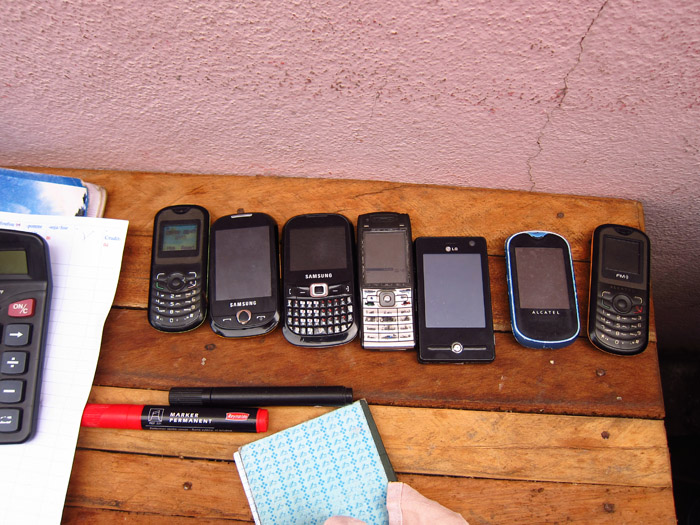 This is our call center. Different phones on different cell networks, some for talking to clients and others for talking to our delivery guys.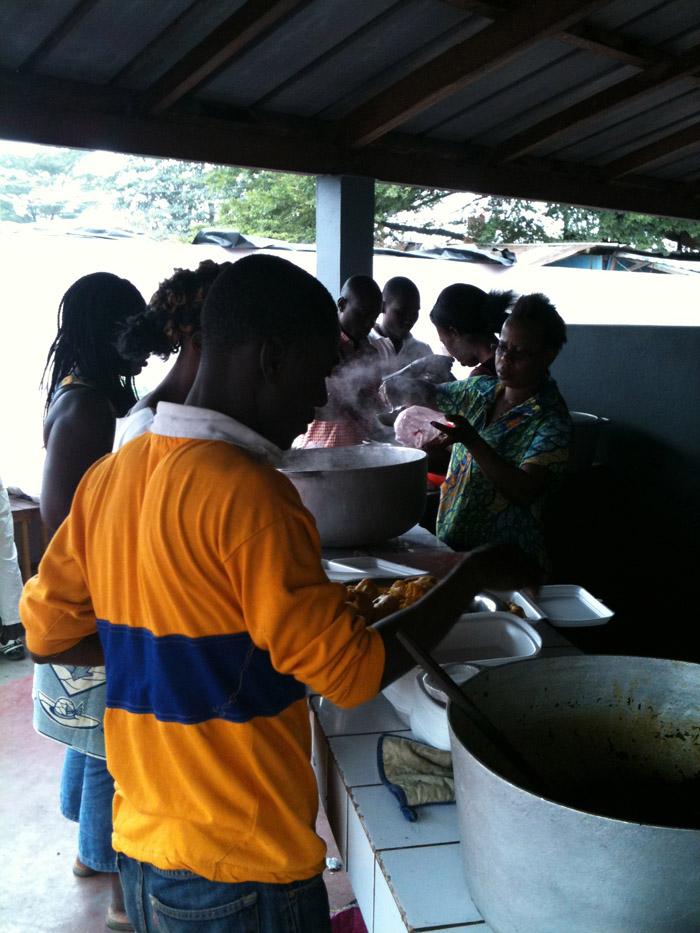 Assembly line of delivery guys and kitchen staff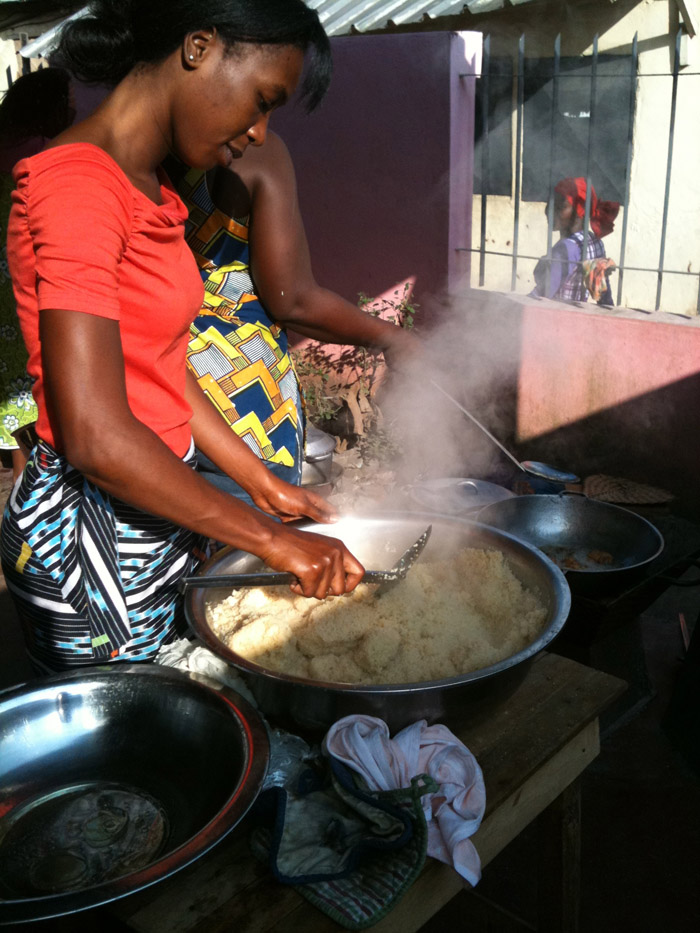 Michelle is our head chef. When she started she was soft-spoken and shy. She now leads the kitchen and generally kicks lots of ass.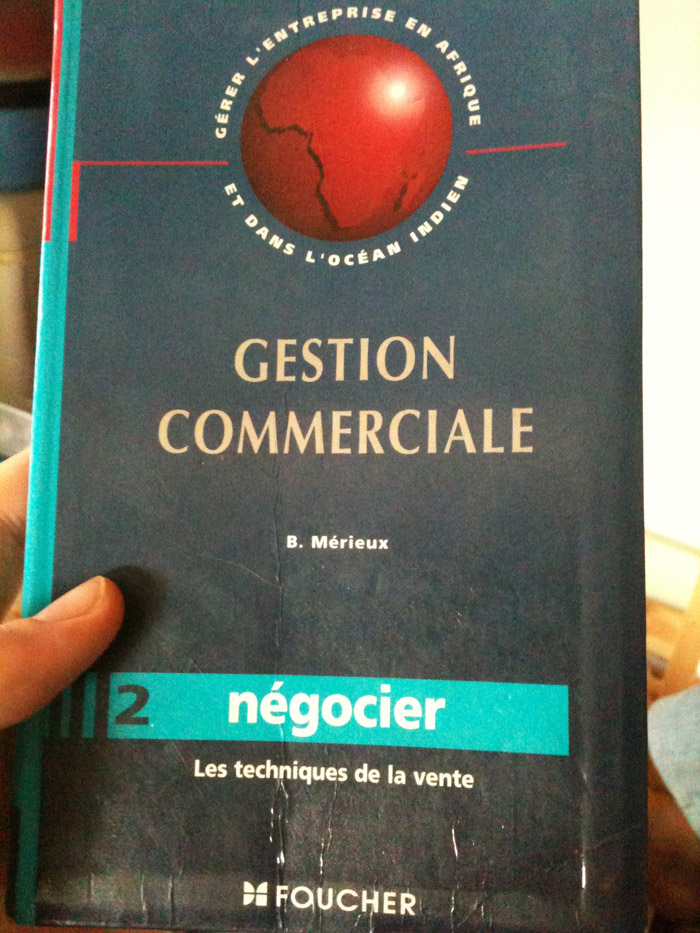 Didier, recently promoted to manage the delivery guys and to prospect for new clients, carries this book around with him. It is part of a series on business management. This one focuses on sales tactics and the art of negotiation. All of our delivery guys are in their early-mid 20's. All of them have their own talents. If things work out, they will grow with the biz. Same goes for the current kitchen staff.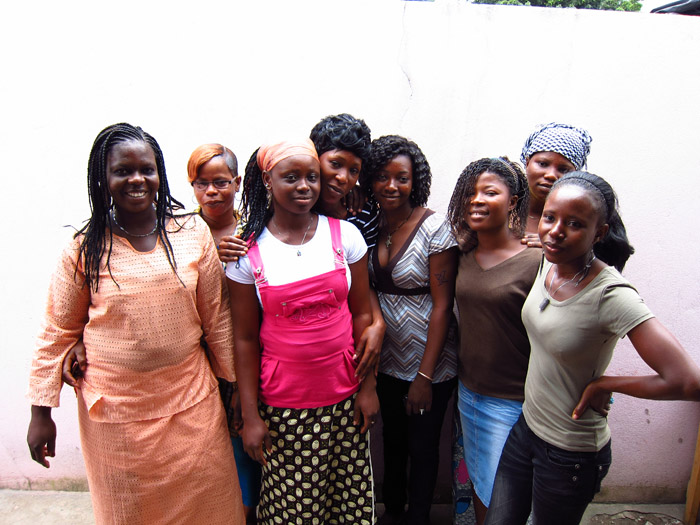 The kitchen staff. These women are incredible. We are lucky to work with them.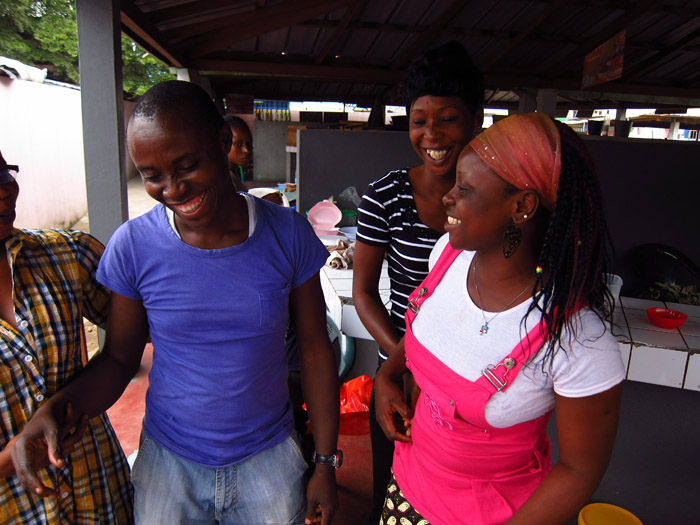 Likely taken after the deliveries went out.
More updates to come..
Travel update: In Abidjan for the next several weeks before going back to Bamako for a short stay. After that, a couple nights in Brussels and then the states between mid-September and mid-October, before coming back to West Africa. I am currently staying at Faty's dad's house, where I have been on and off for the past year and a half. It is loud and crowded and a lot of fun. Last night, tired of playing the Paris version of Monopoly, we got started on our own Abidjan version.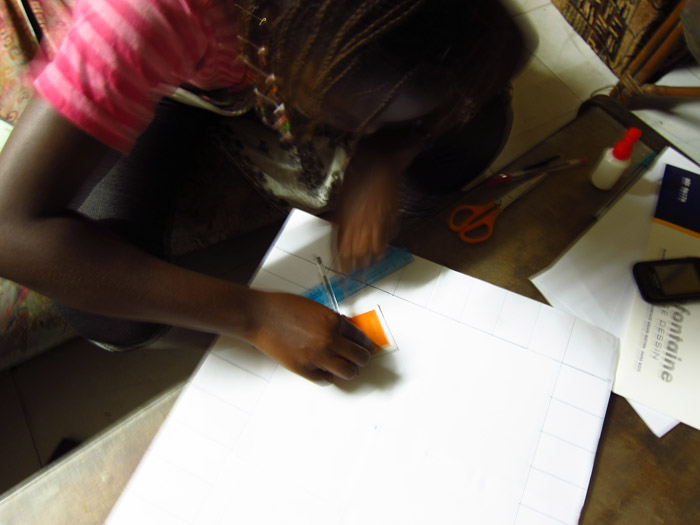 If you enjoyed this post, consider sharing it with the buttons below or subscribing to the blog by RSS or Email Thanks for reading 🙂