At the end of July, my former residence in DC ceased to be a residence. Chalk it up to disagreements with the landlord. It may become a residence once more, with new tenants and a different pricing plan, but it will likely never be the place that it was.
While I haven't lived at the house since June of 2010, I have returned on several occasions, often for events like the one below.
My keys for a true party are as follows:
– Free and nonexclusive
– Children – kids party harder than most adults
– Uninhibited dancing
– Live music, preferably from a band like the Archives who play roots, rocksteady and early dancehall
– Front porch rather than back patio (this goes along with the nonexclusive part)
– Activities such as water balloon duels
– A grill
– Materials for spontaneous artwork
– Fresh squeezed lemonade that has vodka in it
This list is not comprehensive, but I believe it covers many critical items. Here are a few pics: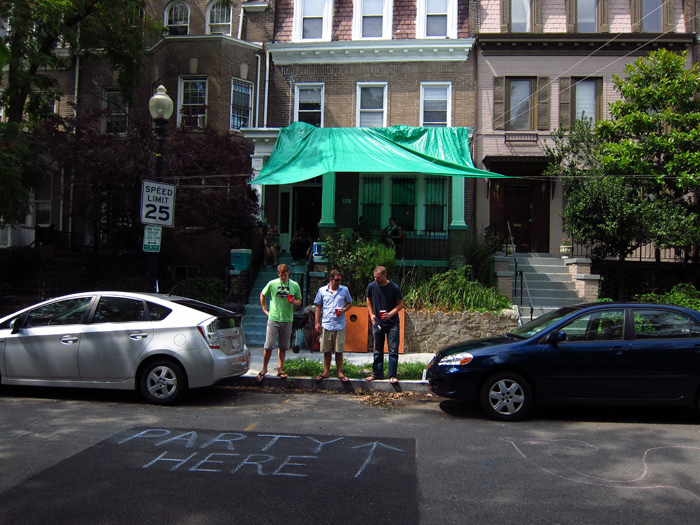 We rigged up the tarp because of a rain/thunderstorm threat. While it only rained for 15 minutes, the tarp prevented a break in the music. Worth it.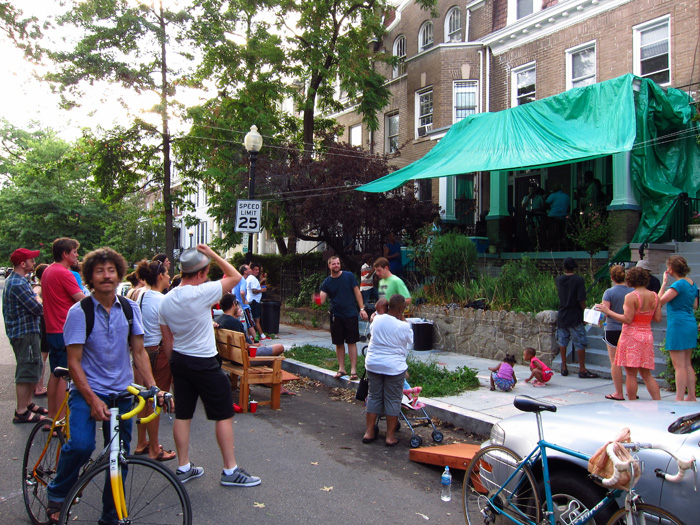 Archives warming up on the porch and a small crowd forming in the street.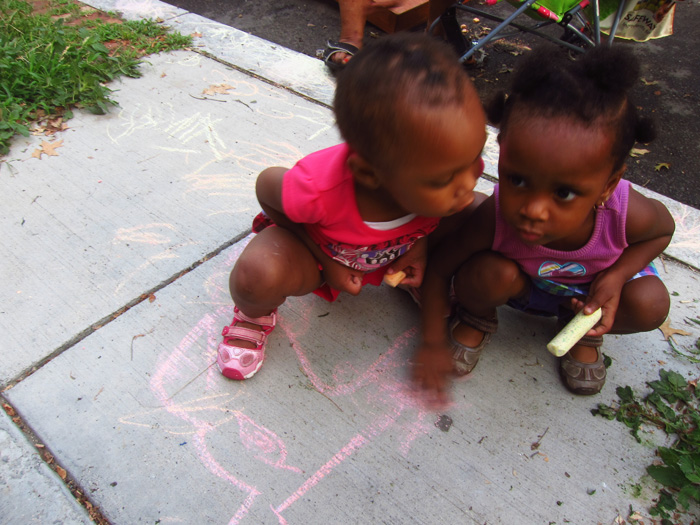 I tried to teach these girls how to draw camels but they were in their own world, a world that is/was probably much better than any world you or I know.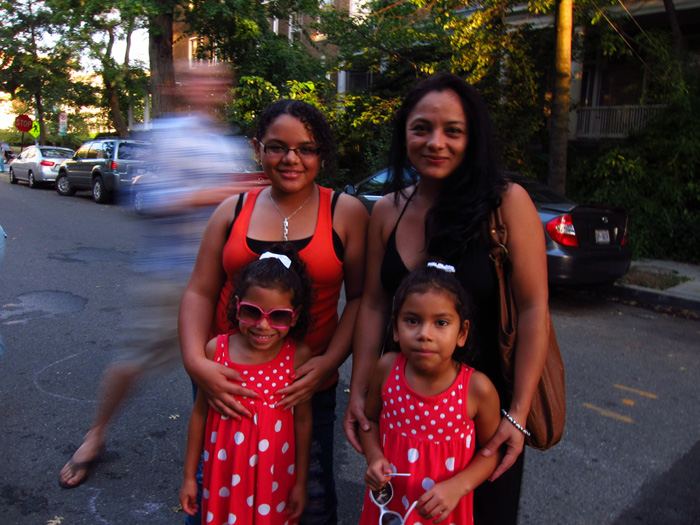 These two twins later started a balloon mosh pit.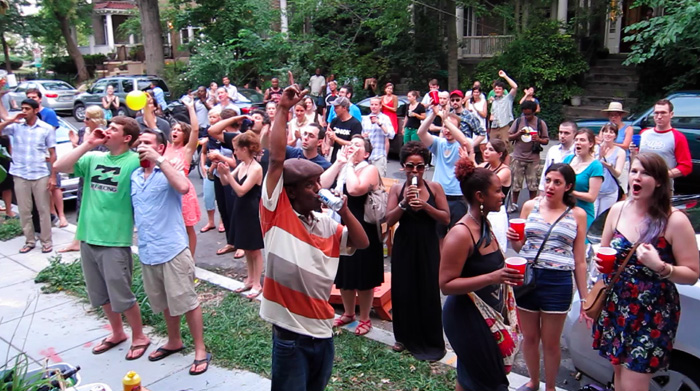 1607 — You will be missed.
If you are interested in hosting a party like this, let me know, and I will help you with planning (in exchange for an invite). Also, you may not be able to book Archives — they are getting a little too big for porch parties — but you can check them out at thearchivesdc.com, where they have a new album (think vintage reggae, the best parts of it) that is available.
If you enjoyed this post, consider sharing it with the buttons below or subscribing to the blog by RSS or Email Thanks for reading 🙂