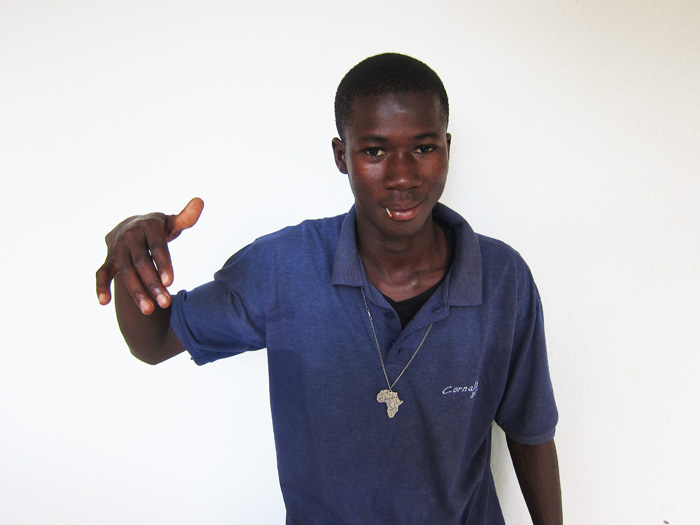 Arouna (pictured), a 24-year-old car mechanic who also sells phone credit and raises sheep and chickens.
Madina, who is studying to be a lawyer.
Mohamed, a high school English teacher who collects water from rivers around the world (he was over a dozen samples already).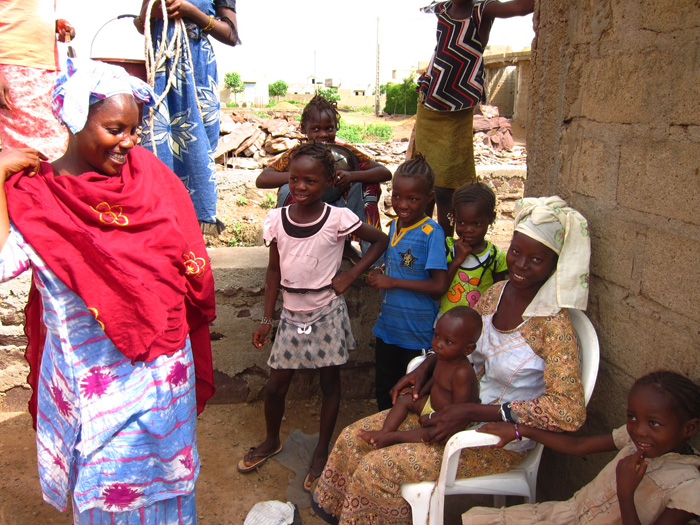 Djeneba, a community health worker who can heal a sick child, calm a worried mother, and educate a family on preventative care.
Ibrahima, who sells phone credit near a taxi stand. At night, he is a security guard. He is also an architecture student.
Boukary, who works in the education ministry and in his spare time promotes internet literacy in villages by training people to use laptops that are connected to the internet with a 3g USB key and powered by a solar panel and a car battery. He also finds time to blog in both Bamanan and French on his website.
Lamine, who delivers bread on a motorcycle and has ambitions to open his own bakery.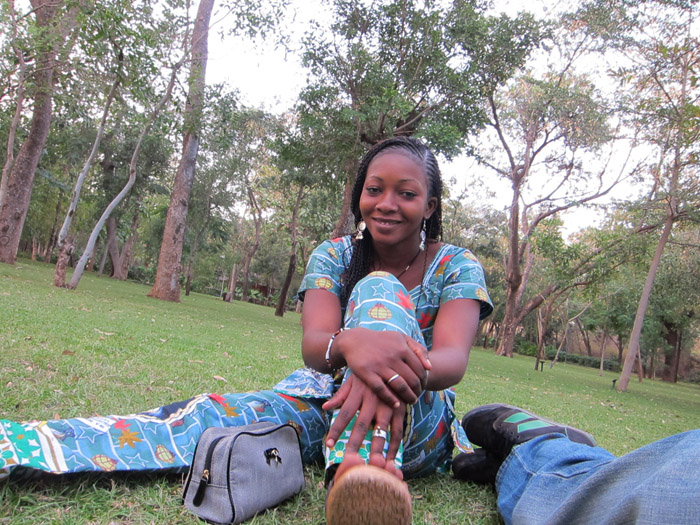 My girlfriend, Bintou. Her paycheck has been cut in half for lack of clients at the hotel where she works, so she has started to buy goods in Bamako that are more expensive/harder to find in her home village of Fana, sending them there via public transport, and instructing friends and family members on where/how much to sell them for.
One of the first Malians I met recently finished a thesis on Dogon death rituals. Another friend is creating a blog to provide information on Bozo (his ethnic group) culture. I know a taxi driver that loves to talk about his children whenever I get in his car. I know a family that is living in the desert after fleeing their home in Timbuktu, yet they remain hopeful that things will get better and they improvise their survival in the meantime.
Some recent headlines have stated that Mali is a "ticking time bomb" or that "failure looms large" here. It can be difficult to come by stories that do not describe Mali's dysfunction. I suspect (I hope) that if you read this site, you have discovered aspects of Mali that will not find their way into these stories. If that is/wasn't the case, perhaps this post will help.
If you enjoyed this post, consider sharing it with the buttons below or subscribing to the blog by RSS or Email Thanks for reading 🙂