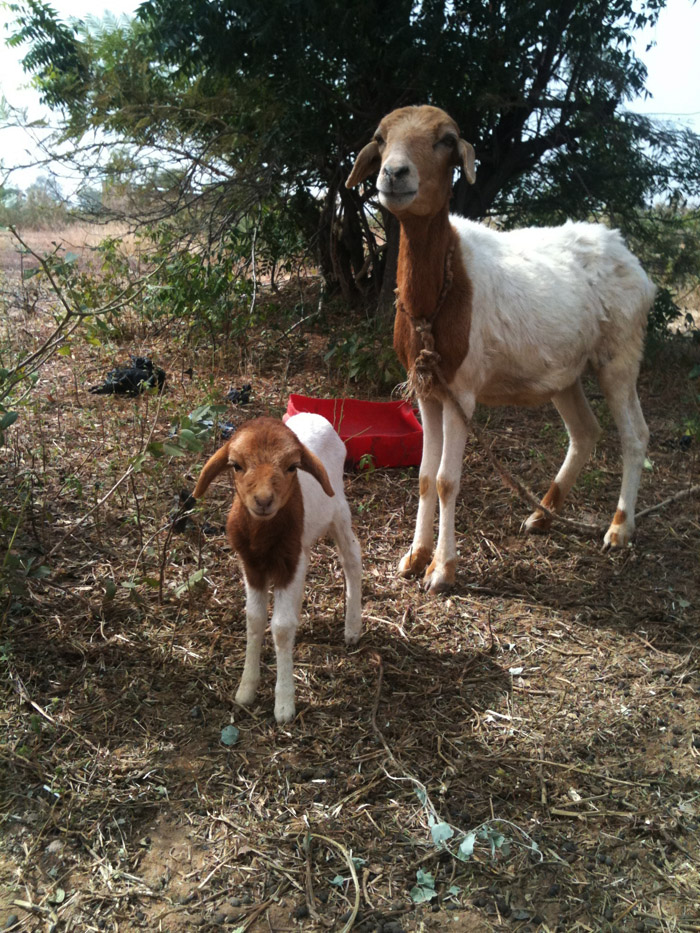 This is Fatoumata with her daughter, Maimouna. I have recently become the part owner of a handful of sheep in Badugu Djoliba, which is 30km or so outside of Bamako. I have partnered with Arouna, who I mentioned in a previous post, and we are trying our hand at some good old fashioned animal husbandry.
As of now, we have one male and four females. For the time being, we also have a larger male on loan so that he can make love with the women and hopefully spread his genetics far and wide.
The idea here is to eventually sell some of the sheep, re-invest, have more sheep babies etc. I am not planning on getting rich off of sheep, but we'll see where the project goes.
Here are some pics: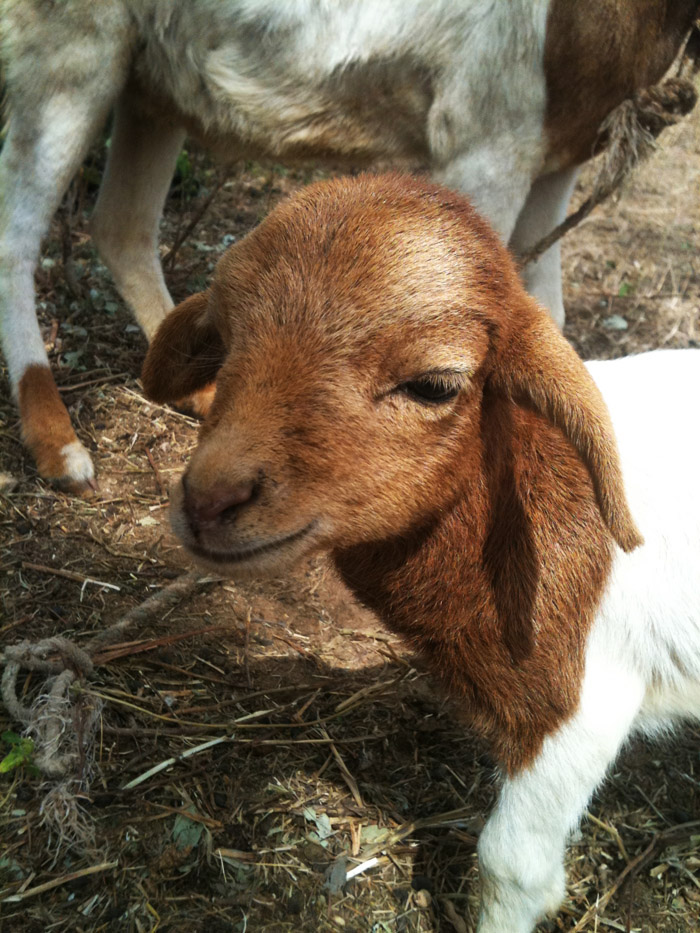 Had enough of Maimouna yet?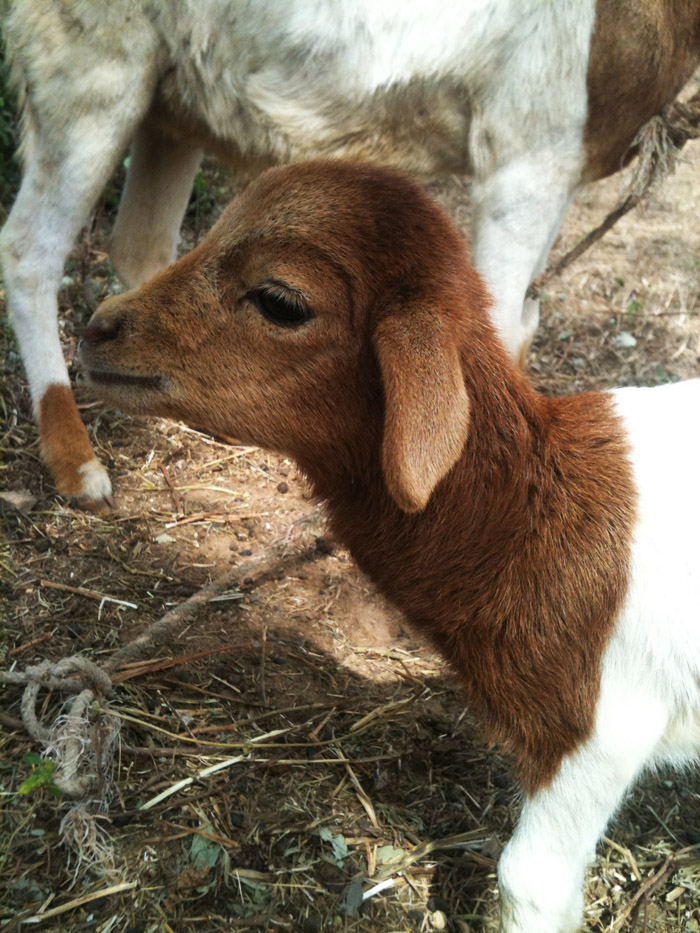 Yeah, didn't think so.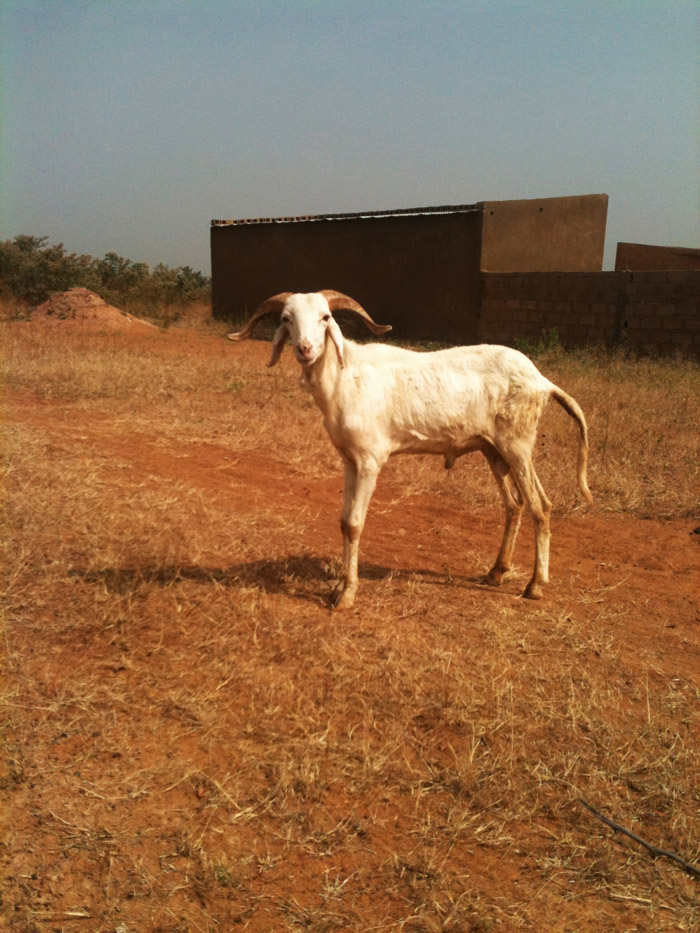 This is Le General. He's still a youngin, but we're counting on him.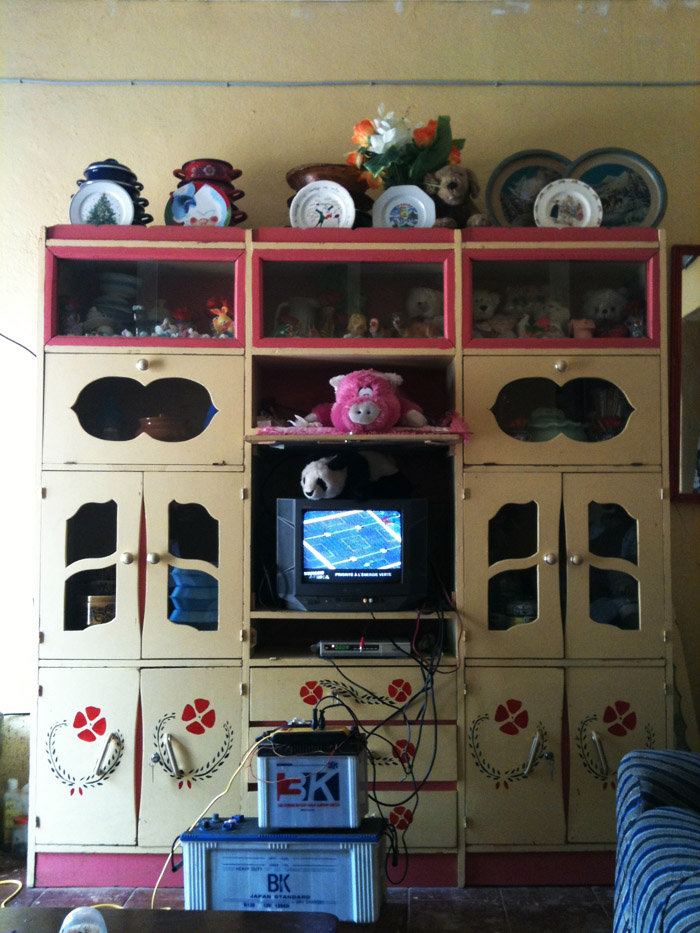 Typical living room. An armoire filled with fake plants, decorative plates and stuffed animals, with a TV as the centerpiece. This is where Arouna stays when he's not in Bamako.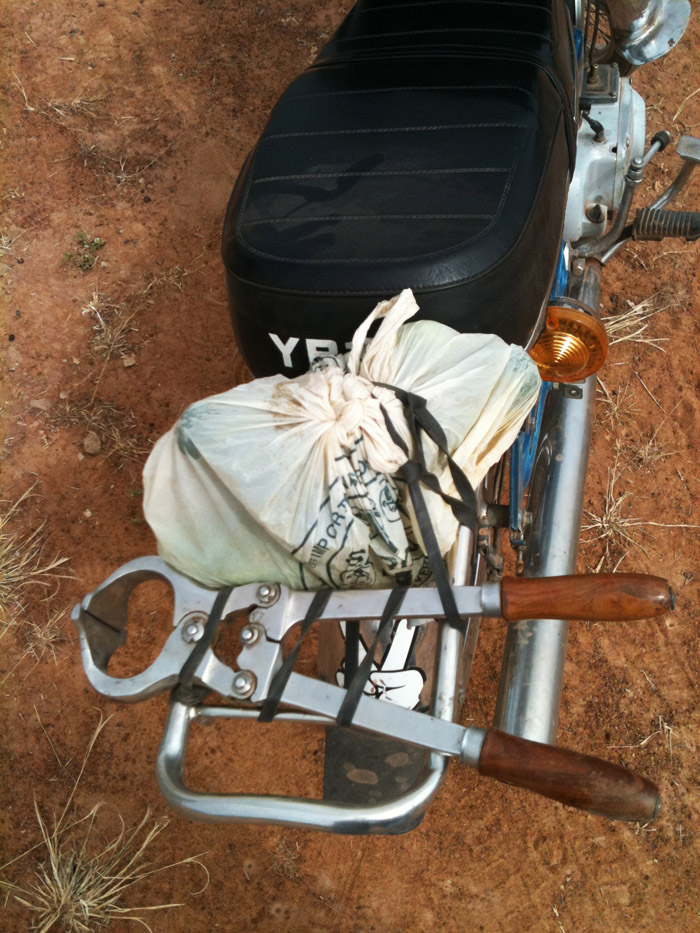 The veterinarian came to visit our sheep. He carries this tool on his moto in case he needs to castrate a bull.
To buy a new sheep, you will spend 25,000 – 35,000 CFA ($50-70. In Bamako the prices are higher). That price is for a sheep that is several months old. A full grown male can be sold for as much as 150,000 CFA ($300 – and sometimes more than that) in Bamako around the Tabaski holiday. Housing and feeding the sheep costs very little if you are in a place like Badugu Djoliba, so you could theoretically make a decent income raising your sheep en brousse and selling them in the city.
Maimouna, however, will never be eaten or sold. Promise.
On my way to Abidjan tomorrow. Update on the food biz soon.
If you enjoyed this post, consider sharing it with the buttons below or subscribing to the blog by RSS or Email Thanks for reading 🙂