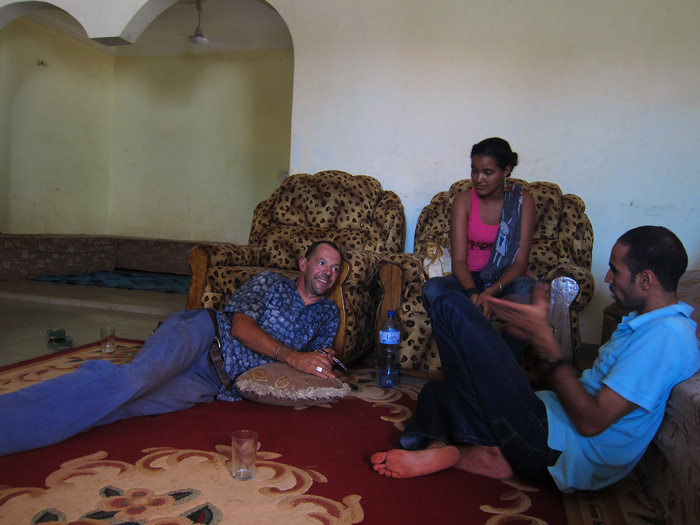 lounging with a Tuareg family from Timbuktu in Bobo-Dioulasso
I have not yet posted the sequel to the piece on toits rouges. I was traveling to Burkina Faso, attending the FESPACO film festival and spending a few days in Bobo. I will finish that post up in the next few days, but right now I want to write a short note about something that I think some travelers to West Africa are missing out on.
I spent a good part of last Thursday laying on a carpet, taking tea, falling in and out of sleep, talking and joking with a family and a couple of friends. I spent Sunday doing more of the same, only with a few card games thrown in and the carpets moved to an outdoor patio to profit from the cool evening air.
Travelers who are chasing sights and attractions have a tendency to miss this — the simple pleasure of sitting and being with people. Perhaps they don't know that you can make discoveries about a place while lounging around a living room. Maybe it sounds too much like "doing nothing."
If you are planning on visiting the region, go ahead and pencil in some time to post up in a living room, under a tree, on a street corner, wherever, with new friends and the only objective being to enjoy each other's company. It will be worthwhile. Promise.
If you enjoyed this post, consider sharing it with the buttons below or subscribing to the blog by RSS or Email Thanks for reading 🙂