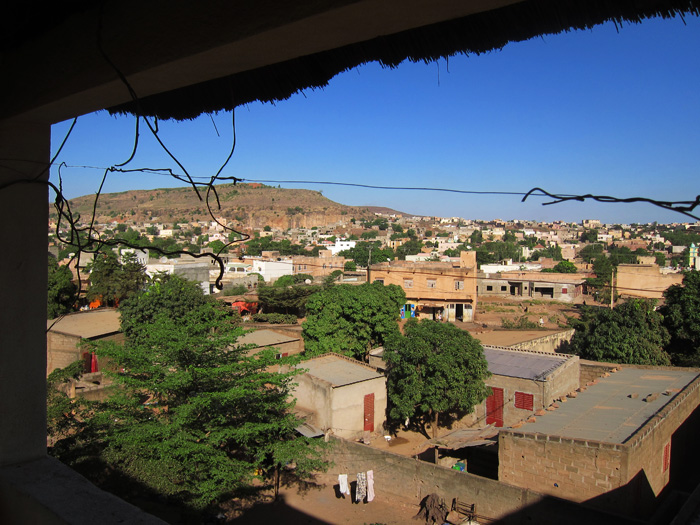 After Bankoni and behind Djelibougou, is a neighborhood that straddles the sprawling tentacles of Bamako and the villages that lie just beyond the hills.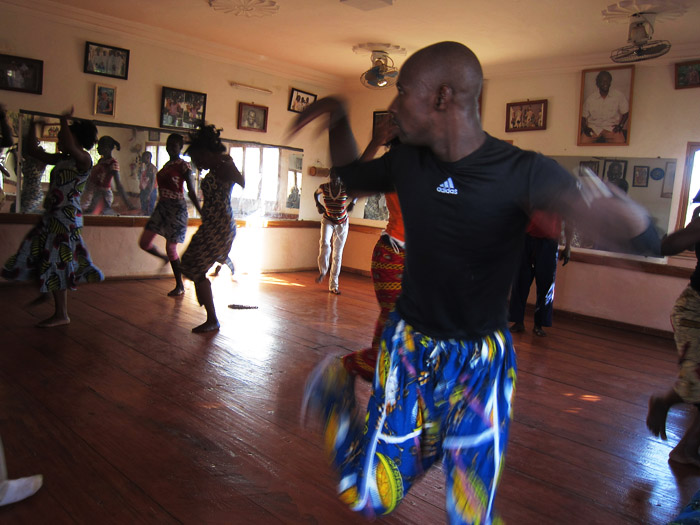 I didn't have any reason to go to Nafaji until Sophie put me in contact with a dancer at Yeredon, a community based dance center.
I made my first visit to Yeredon in the "cold" season, when the alize wind softens the heat of Bamako and the air becomes just as dry as the Sahara. The dancers had already started when I got there and the walls of the building, a four story house that stands taller than any other in the neighborhood, were vibrating as I made my way to the top floor.
Sweat had transformed the studio into a steam room. I sat down in the corner and was soon in a state that I associate with meditation and/or LSD. The hypnotic performance and the artificial humidity were therapeutic and I realized how fortunate I was to be sitting in this small room, watching this dance troupe rehearse a Malian ballet about Monzon Diarra and Biton Coulibaly that hasn't been performed publicly since 1968.
Over the past several months, I have become a regular visitor at Yeredon. The house itself belongs to "Seydou Coulibaly, nationally-renowned Malian dancer, and Michelle Bach-Coulibaly, Brown University Professor of Dance and Mande Culture" (Yeredon site), but they have transformed it into a true community space. Foreign visitors can also come and stay at the center while taking any number of classes (in drumming, dance, and/or Bamanankan for example).
There is enormous talent at Yeredon and I want as many people as possible to become familiar with the creative work being done here. To that end, I am collaborating with the center on a few projects, including a tribute to cousinage through dance (see more on this here), and I am inviting anyone I know to come visit, especially those people who take pretty pictures (see photojournalist Thomas Martinez's beautiful photos of the dancers here).
In addition to dance, the troupe also has some very talented actors. Issiaka Kane, the principal actor in Souleymane Cisse's award winning Yeelen, is a teacher at the center and he will be acting, along with the students of Yeredon, in a short political comedy that we are working on with SOS Democratie, the civil advocacy group that I have been involved with for the past several months (look out for a kickstarter for production and distribution of this film in the next couple of weeks).
Consider this the first post of many on Yeredon. Expect more photos, stories and – higher quality – video. If you want to get in touch with the center, you can check out their website at yeredonmali.org. And if you are coming to Mali, you should consider a visit (or a stay) there, especially if you have an interest in Malian music, theater and/or dance.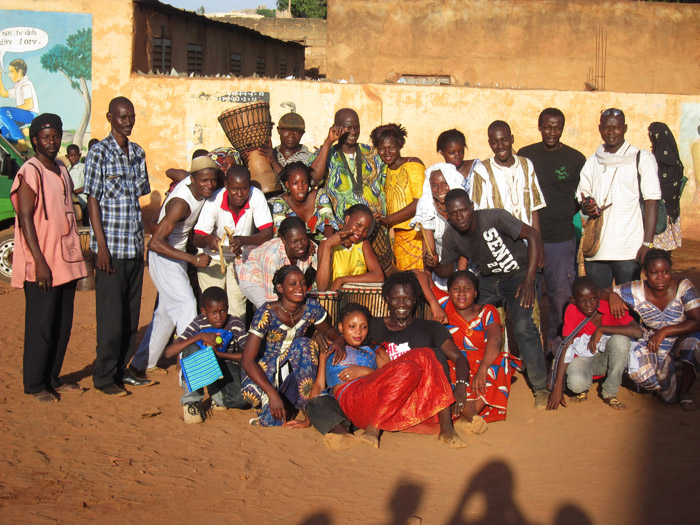 More to come…
If you enjoyed this post, consider sharing it with the buttons below or subscribing to the blog by RSS or Email Thanks for reading 🙂