I could easily make an entire blog of bamako taxi interiors. I could do the same for West African barbershops, minibus proverbs, and dibiterie sheep drawings. But, you have to start somewhere.
Every now and then, you will come across a taxi interior in Bamako that is actually quite plain. Like this one: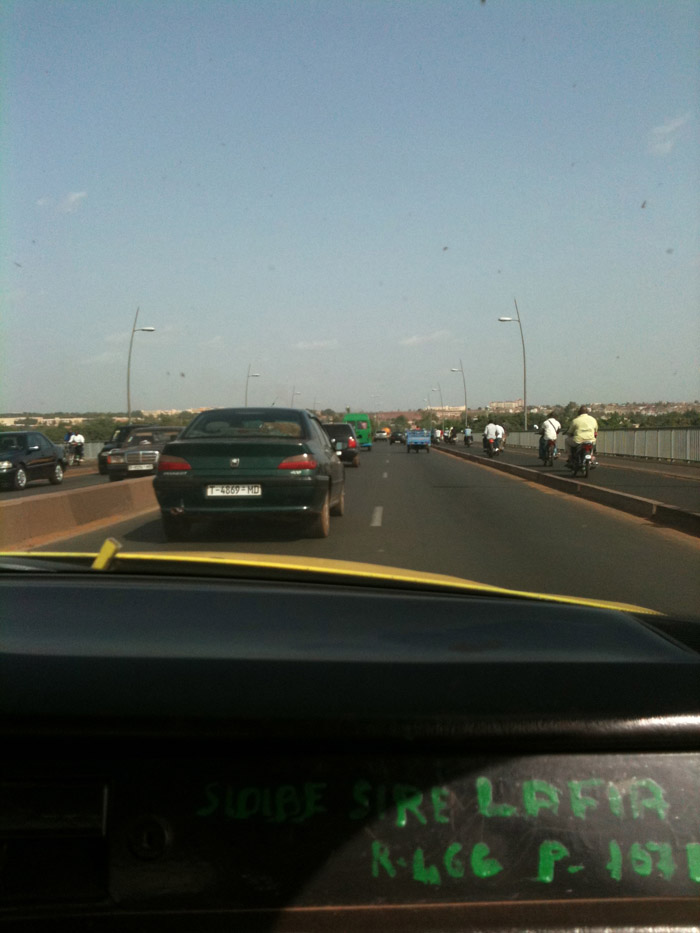 More often, however, you will find scenes like this: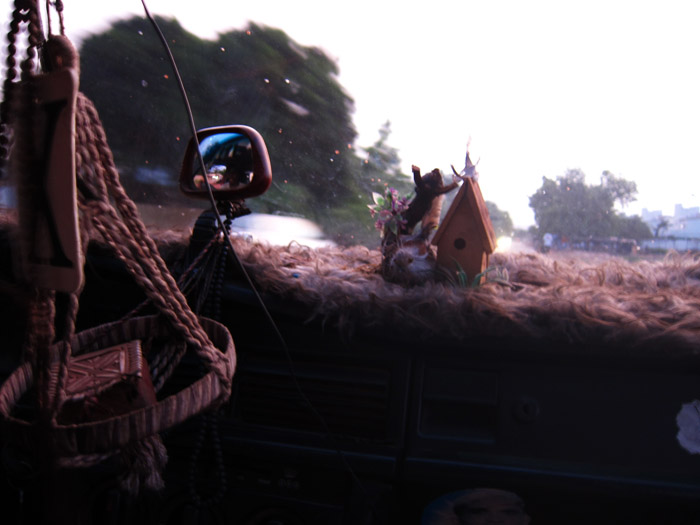 What a nice little homestead that is.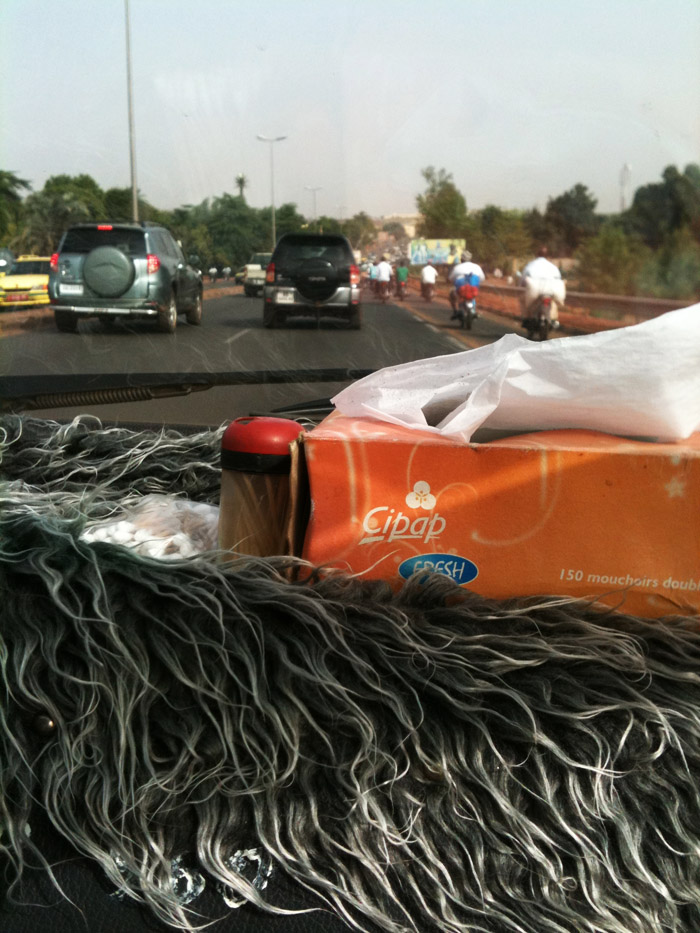 My favorite taxi driver in Bamako, Omar, keeps his dashboard stocked with tissues, toothpicks and q-tips. I like the fact that I can clean my ears on the way to Baco Djicoroni.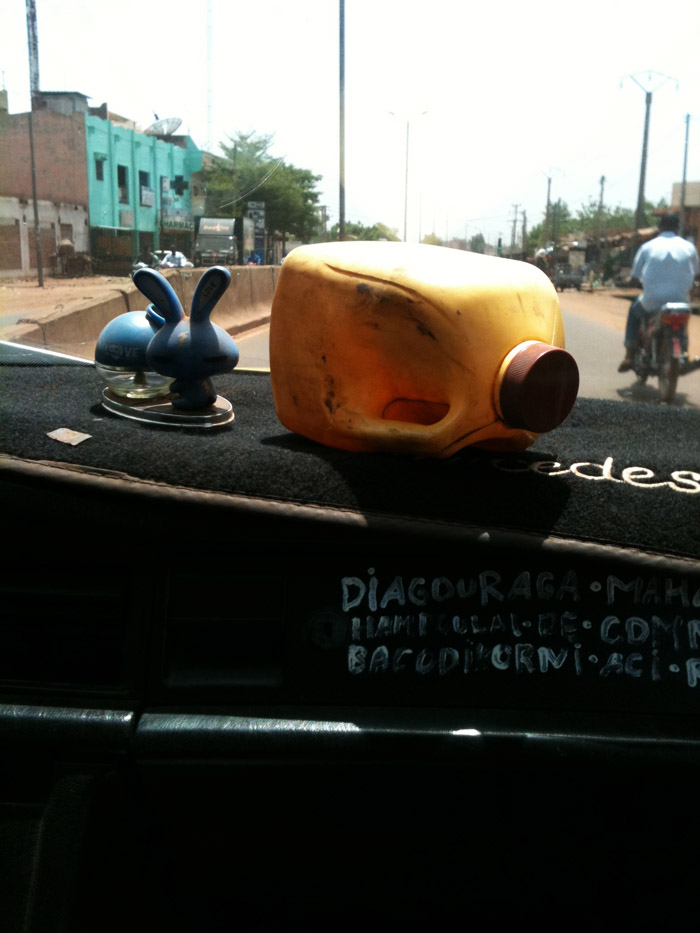 Some taxi drivers share other health and hygiene products with their customers. This one had a jug of what he said was aloe vera that had been produced in Dallas, TX. On the ride, the driver explained aloe's many health benefits. According to him, aloe can cure impotence and typhoid, among other things (these claims have not been independently verified).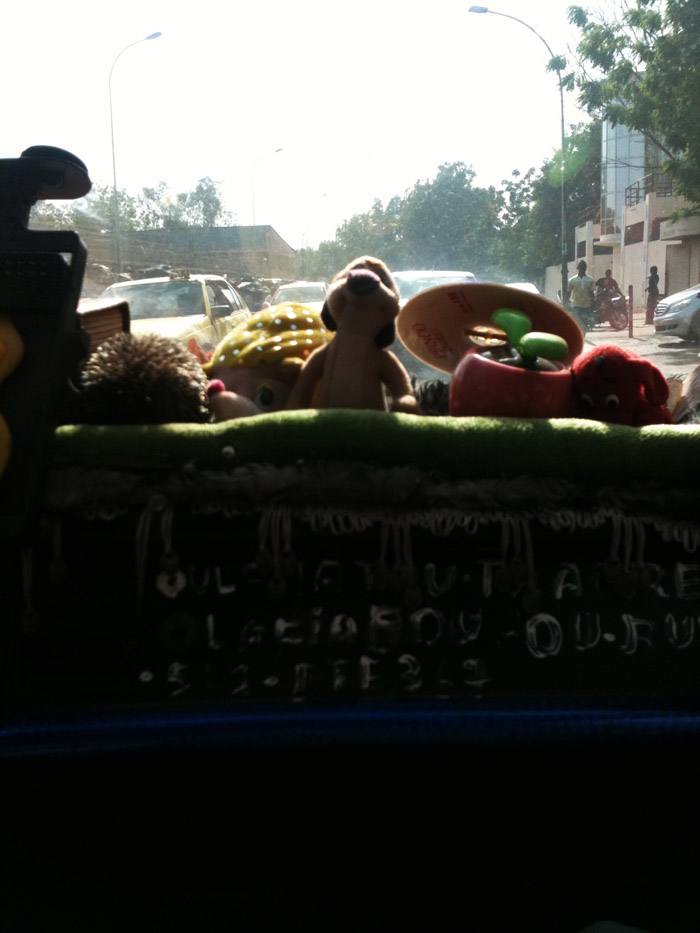 Hedgehogs, meerkats, jellyfish. Why not have these things on the dash?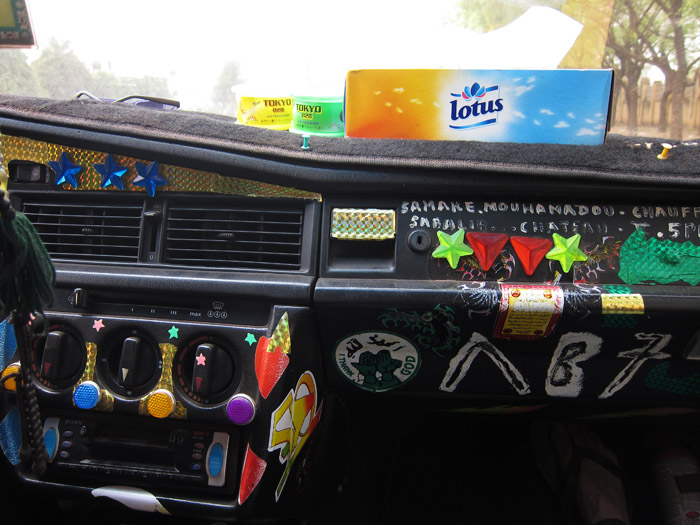 This is a "take LSD and buy stickers" approach, which I can appreciate.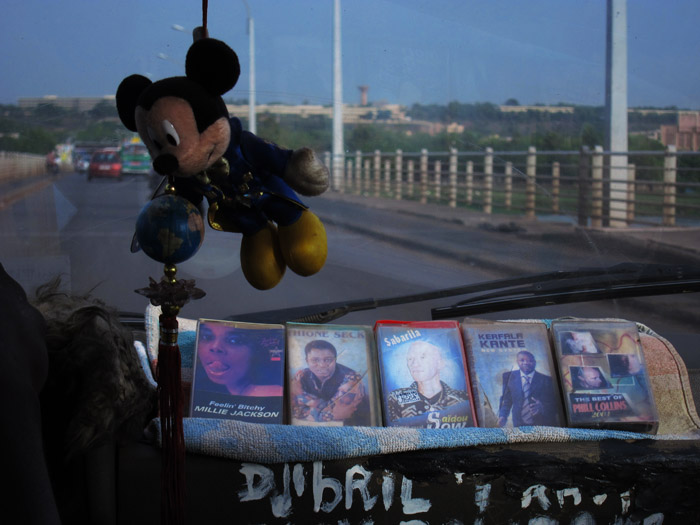 This particular display is hard to beat, as it starts with a suspended Micky Mouse and ends with a cassette array bookended by Millie Jackson "Feelin' Bitchy" and the Best of Phil Collins.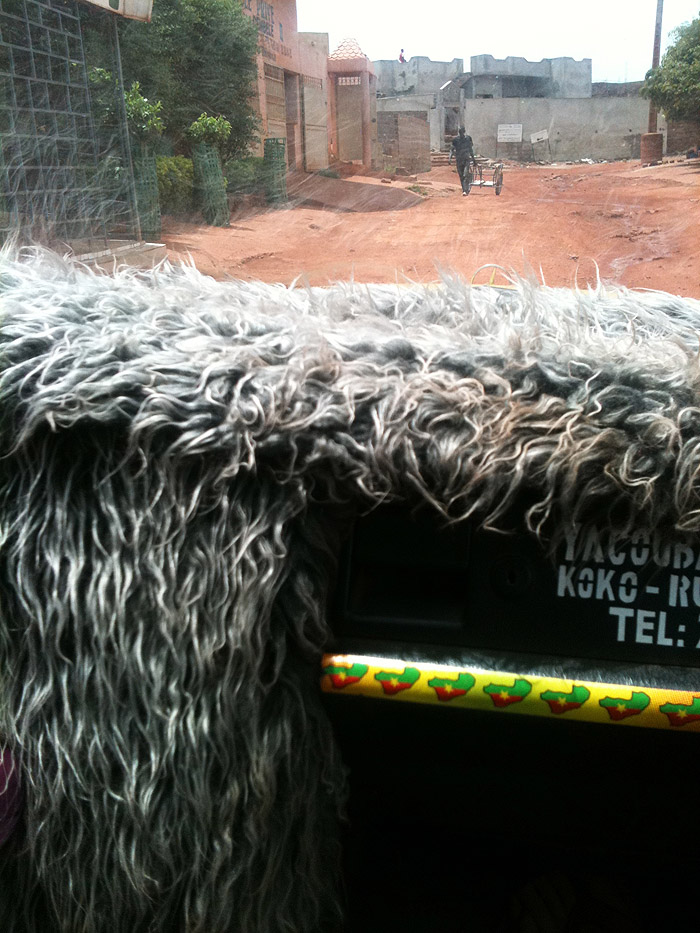 Sometimes fur on the dash is not enough. Why not cover the radio, too?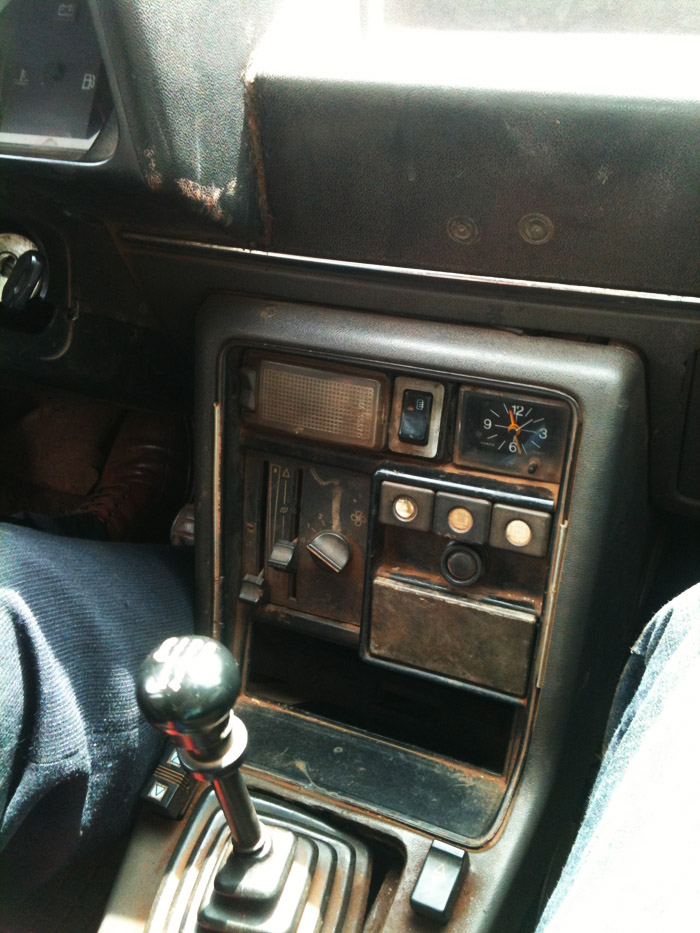 Some taxi interiors are just tired, but they still have a certain charm to them. I particularly like the clock here.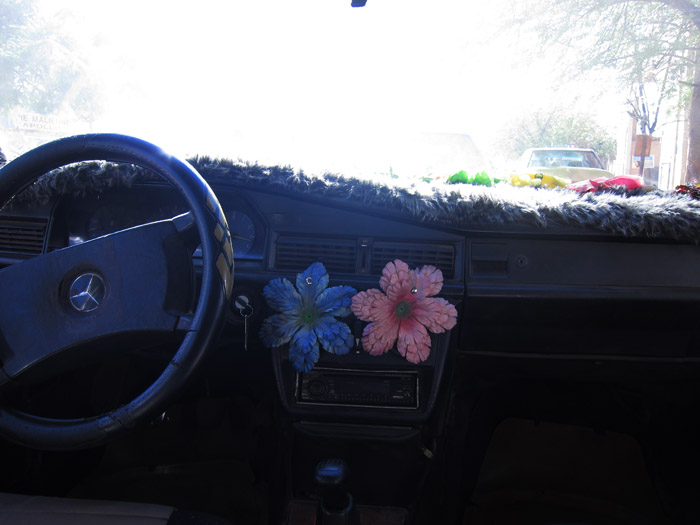 That's all for now. Please feel free to send me your own contributions to what will become the Bamako Taxi Interiors blog.
If you enjoyed this post, consider sharing it with the buttons below or subscribing to the blog by RSS or Email Thanks for reading 🙂