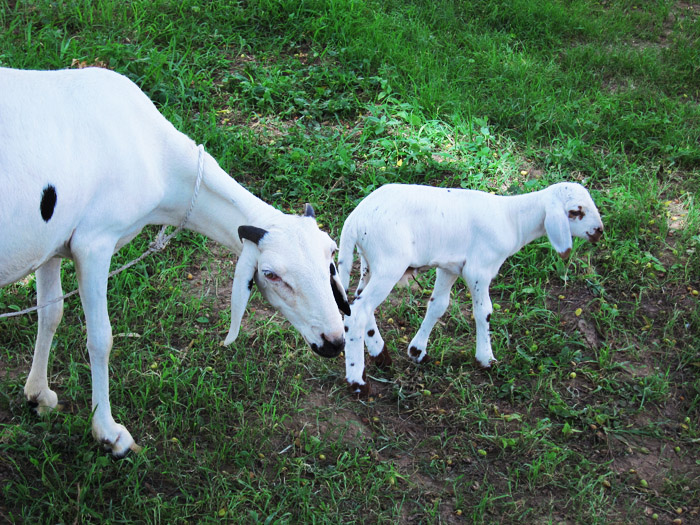 After an extended period of mourning following the death of Maimouna – have I shared that yet? Maimouna died. When I asked my partner Arouna what killed her, he said "fresh air." Well, he said "fraicheur," a French word that can refer to air that has a bit of chill to it. She died in Mali's cold season and I will never get over it.
But there is new life on the sheep farm. Boubacar Traore was born earlier this month and with any luck, he will become the million dollar ram we are all hoping for, or at least the 150,000 CFA ram we would all settle for. The rainy season has started and there is already plenty to eat for free roaming sheep that can behave themselves. Here's to many more sheep babies to come.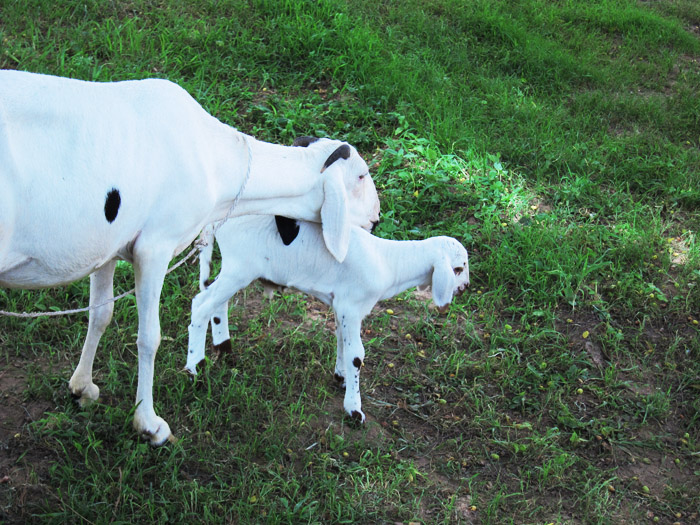 A friend suggested we name him Boubacar. The Traore last name is auspicious in this case as Boubacar Traore is one of Mali's most prolific musicians. He is over 70-years-old and he is still playing music. Hopefully our sheep will have a career that is equally illustrious.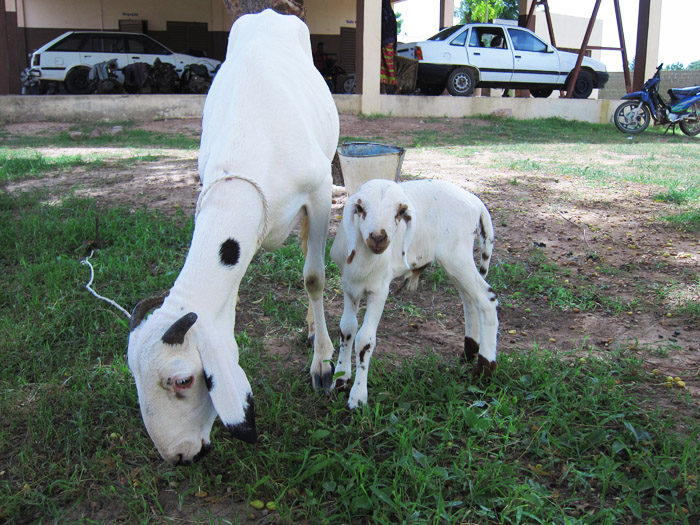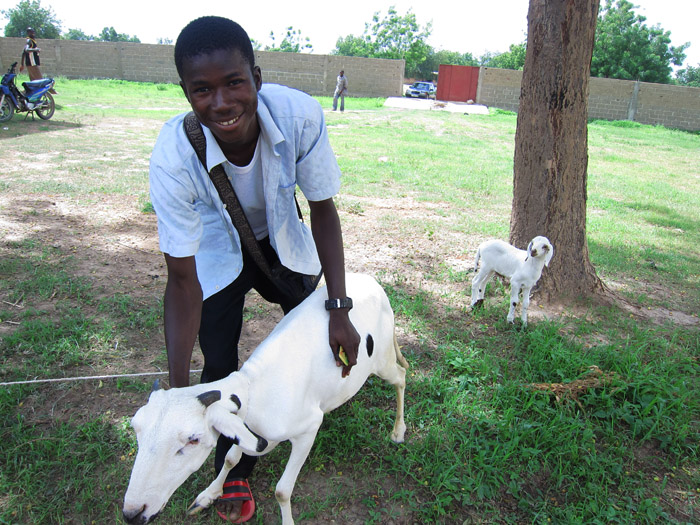 Arouna with momma.
Traveling to Abidjan later this week. Look out for a final post on Yopougon in the next couple of days.
If you enjoyed this post, consider sharing it with the buttons below or subscribing to the blog by RSS or Email Thanks for reading 🙂