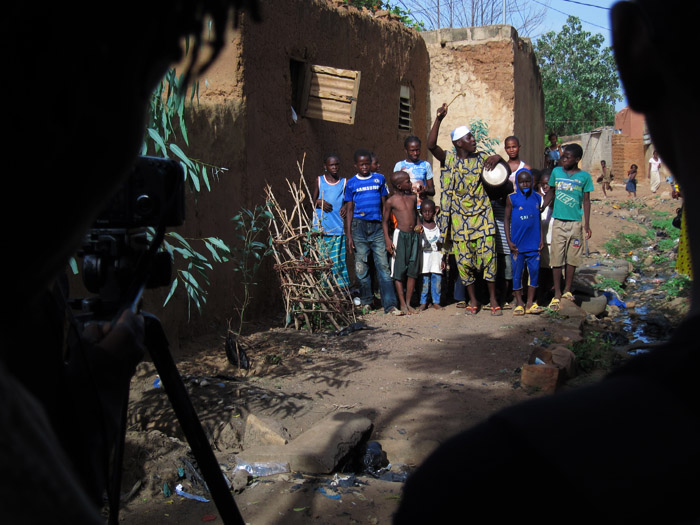 On the film set for SOS Democracy sketch comedy that will soon be released.
First thing, if you use google reader to read this site, that shit is going away on Monday. There are alternatives, though. Free alternatives. I just switched over to Feedly, and it couldn't have been more straightforward. In one click, on their homepage, all of my feeds in google reader were imported into Feedly. Done. Check out Feedly here.
Another alternative is Pulse. Again, one click import of all your feeds. Ok, that's that.
I am in Abidjan now. I took the airplane this time. I was able to find decent ticket prices and what I couldn't afford was two days on the road. That's because we are in the process of scaling up our restaurant/catering business here and I wanted to see a number of possible locations before we either take one of them, or someone else does. There will be many upcoming posts on both this search and the whole process of growing the business.
I don't know if elections will happen at the end of July in Mali, but I would like to be there when they occur. I have spent a lot of time collaborating with a group of Malian activists (SOS Democracy) and a tech co-working space in Bamako (JokkoLabs) on a few projects related to the elections. You can read more about that in this post.
Most recently, we have set up Ushahidi to crowdmap incidents related to the campaign and the election, and info hotlines where Malians can simply flash a number and they will get a call back within 24 hours from one of our volunteers, and hopefully an answer to their question, whatever it may be. You can check out both Ushahidi and the hotlines at this newly launched site: mali2013.net.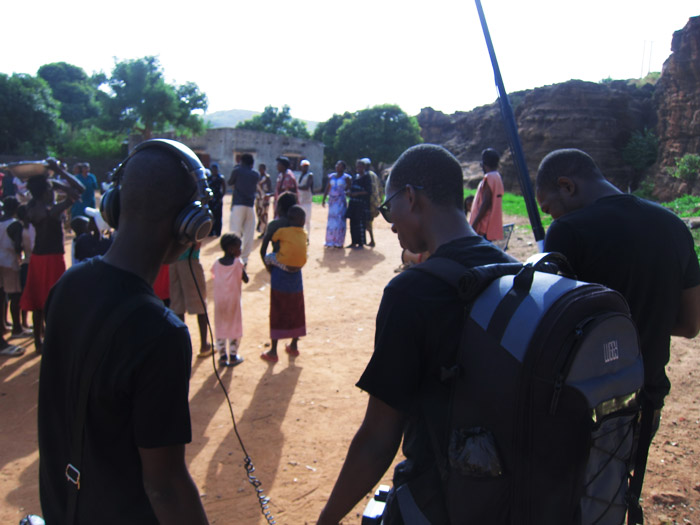 We also finished up filming our mini sketch comedy on Thursday. Kalilou Tirera (tirera.net), a Malian director, volunteered his time to direct and edit the film and both him and his team were incredibly professional. Watching Kalilou collaborate with Issiaka Kane, one of Mali's most renowned actors and one of the actors in our SOS film (also acting for free), was a lot of fun – both guys have a deep love for their craft and they brought a lot of ideas to life on the set.
I am generally cynical when it comes to Mali's election timeline. Bruce Whitehouse shares a lot of my concerns and I cannot endorse this post enough. While I have my doubts about the timing of the elections, it has been an entirely positive experience working with the SOS Democracy and Jokkolabs team, Kalilou Tirera, and the Yeredon dance and acting troupe. There are people in Mali that are putting in work to change the country and one way or another, they are going to leave their mark.
More updates from Abidjan soon.
If you enjoyed this post, consider sharing it with the buttons below or subscribing to the blog by RSS or Email Thanks for reading 🙂