Just a short update on version 2.0 of our restaurant/catering business.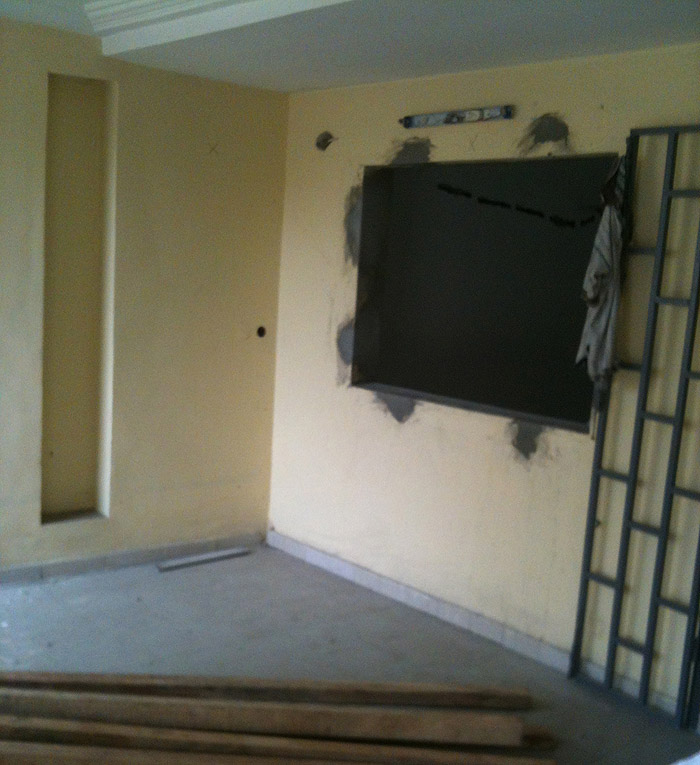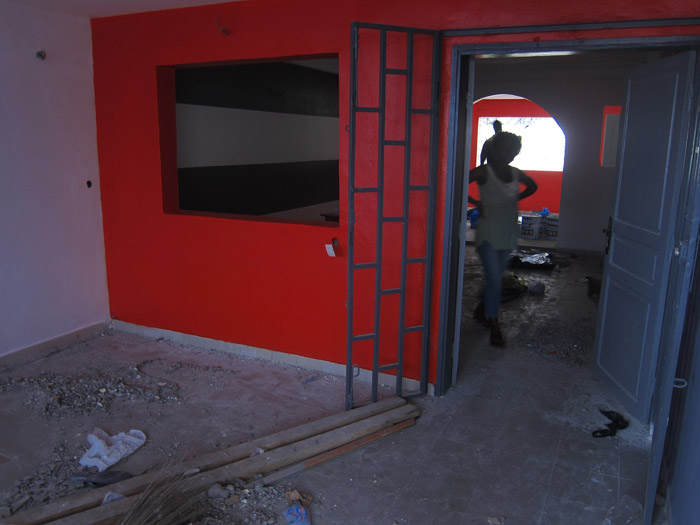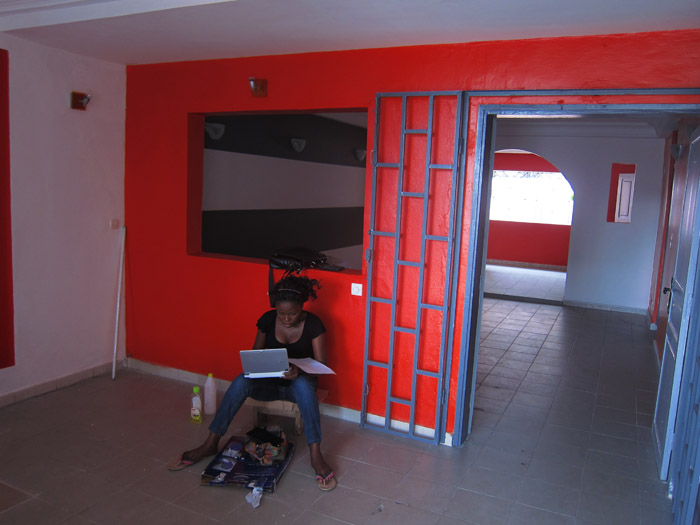 Over the past couple of years, I have made less money than I did as a teacher in Washington, DC. But my current income – a combination of writing, online income from affiliates and advertising, and a modest amount from version 1.0 of our food business – has been enough for West Africa. I end up giving away a good amount of my disposable income, but if this restaurant works out, I'm going to buy a camel. This is long overdue, I just haven't had the money (close to $1,000 for a healthy young camel in northern Mali. Feel free to inform me of lower prices). Sheep are much more affordable.
We are in a stressful and exciting pre-launch phase. Lots of arguments, agreements, compromise. But spirits are high and there is visible progress every day. We're on track for an opening in the next couple weeks. While we we have relocated to a new neighborhood, we have kept our yopougon team intact. Even the mason and carpenter are from yop city.
Long days now and many more to come. Posting will be light, but I will be writing a few more posts about the whole process. I don't know when I will get back to Bamako just yet, but I hope for at least a short visit in the next month.
If you enjoyed this post, consider sharing it with the buttons below or subscribing to the blog by RSS or Email Thanks for reading 🙂