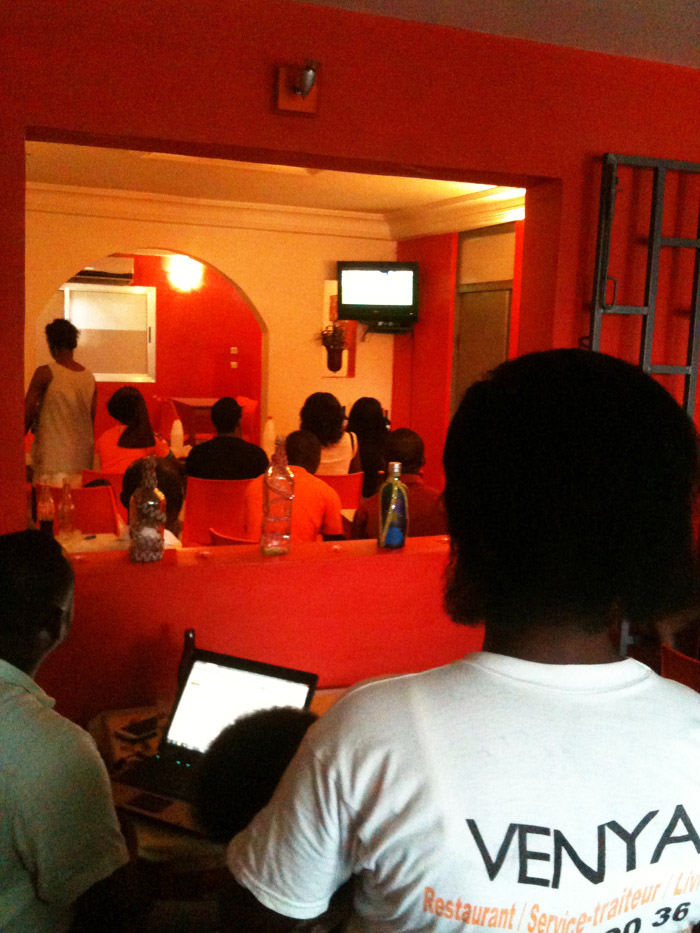 Match day at the resto in Abidjan. It was a sad scene not long after this photo was taken. All my teams have now been knocked out of this World Cup, so I am going all in on Colombia. Vamonos!!

It's been over a year since I was last overstaying my welcome on friends' couches and visiting family in the states. The time has come. I will be heading out of Abidjan on the 7th, arriving later that evening in New York, God willing.
I will be in New York, Boston, Cleveland, DC, and New York once more, before Royal Air Maroc carries me back to Abidjan. There may be a few side trips thrown in for good measure. Send me an email if you want to meet up somewhere along the way.
If you enjoyed this post, consider sharing it with the buttons below or subscribing to the blog by RSS or Email Thanks for reading 🙂