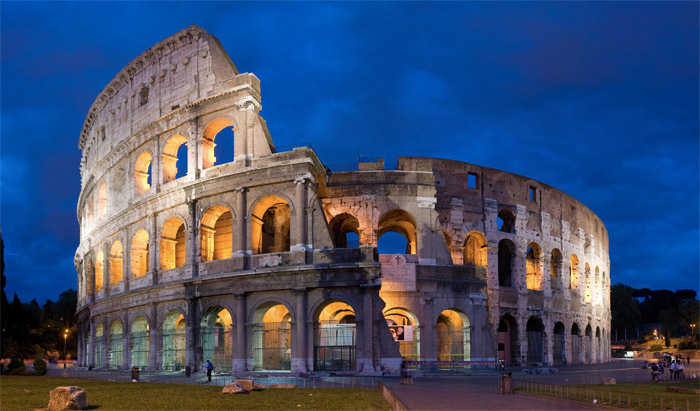 It's very easy to see why so many people fall in love with Europe's boot-shaped peninsular. So much more than just good coffee, scrumptious food and plush designer labels, the entire country of Italy is a spectacle of the most beautiful and ornate architecture that the world has to offer. From rustic Sicily to cosmopolitan Rome and the beautiful coastline, there really is something for every kind of tourist to enjoy.
We've compiled some of the best cities and places to visit in Italy so that choosing where to stay is made easy for you. Read on to find out what awaits you on your next visit to the European Capital of Culture.
Uffizi Gallery, Florence
You'll find that the Uffizi Gallery is on just about every 'must-see' list for Florence if not Italy as a whole, and there is very good reason for it. It's a stunning building that offers visitors the chance to see a large collection of the most amazing Italian Renaissance art by some of the most famous artists in the world.
Opera House, Rome
You don't have to be a lover of the opera to enjoy a night out in the magnificent Rome opera house. Going to the opera in any city in Italy is a truly memorable night out, but watching a show in Rome is an experience like no other. While you won't get to see chariot races or gladiators fight lions, you will get to see a grand spectacle of opera ballet and classical concerts.
Vatican Museums, Vatican City
Vatican City is one of the most fascinating places on earth and its museums are part of the reason why. Even if you're not a hard-core fan of art and history, you'll be marvelled by what can be seen in the Vatican Museums. As it's a place that has so much history and culture to tell, it's best to take a guided tour when possible.
Greek Ruins, Sicily
When one thinks of Italy they automatically think of 'Roman' ruins. While the Roman ruins are most definitely worth seeing, so too are the Greek ruins that can be seen on Sicily. Take some time out to appreciate the matter that the Greeks left behind and don't forget to take a walk through the legendary Valley of the Temples.
Amalfi Coast, Sorrentine Peninsula
Whether you're the driver or merely a passenger, the windy road that snakes along this beautiful stretch of the Italian coastline is well worth the road trip. It's risky at its very best and a little perilous at its very worst, but it is an exhilarating experience and offers views that are utterly breath taking. Exercise caution at all time while driving and be careful not to move too fast as you'll want to appreciate the stunning coastline backdrop.
These are just five of the best cities and places to visit while on your next trip to Italy. Regardless of your likes and interests, you're sure to find something to keep you occupied as it's one of the very few countries in the world that provides its visitors with a host of spectacular beaches, delicious traditional food, impressive landscapes, beautiful cities, a rich history and some amazing art.
If you enjoyed this post, consider sharing it with the buttons below or subscribing to the blog by RSS or Email Thanks for reading 🙂