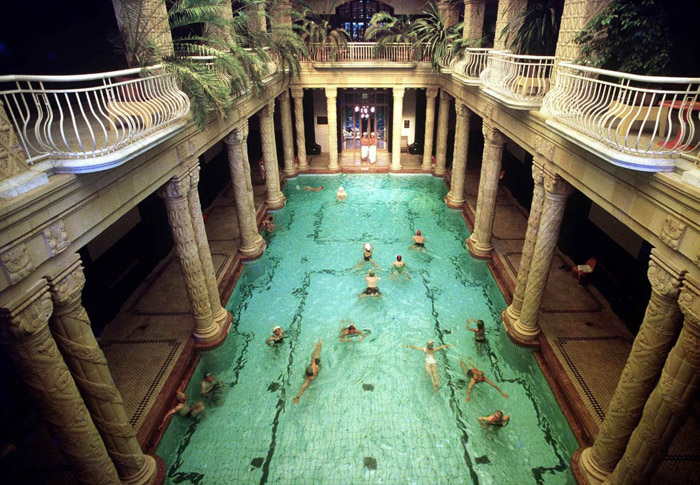 Swimming pool design has long been a stand-alone profession, and a lucrative one at that. As hotels, amusement parks and wealthy individuals continually up the ante on what's possible in the world of private aquatics, swimming pools have become increasingly bold and elaborate. I've been fortunate to experience some of the world's more interesting natural and artificial swimming spots. I will share a few of them in this post.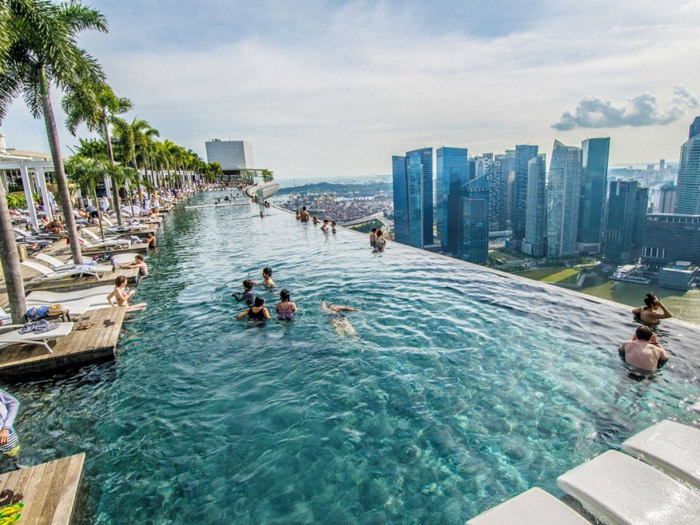 Road tripping across the country with my mom and sister was one of the more memorable experiences of my childhood and early adolescence. Of course, certain moments stood out more than others. In Glenwood Springs, Colorado, we had the chance to swim in a massive public swimming pool. There was nothing particularly remarkable about the shape of the pool – a standard rectangle – or even the size – many public pools are massive. This pool was fed by natural hot springs, however. No chlorine burning your eyes, a nice warm temperature and heaps of beneficial minerals. As a young kid, I was certainly more interested in the gargantuan slides leading into the pool, but it's nice to know there were some health benefits in retrospect.
Much later in life, I was lucky to stumble upon the Highlife Bungalow resort in Koh Phangan, Thailand. A friend and I showed up on the island without a reservation, and we somehow ended up at this gem on the Haad Yao bay. The resort had many assets, including a dynamite kitchen and clean and comfortable rooms. But it's most dramatic feature was an extended infinity pool that overlooked the sprawling bay. They certainly lucked out with a stand-out piece of property, but whoever constructed the pool itself deserves a gold star for creativity. From one angle in particular, the pool seems as if it will teeter off into the ocean.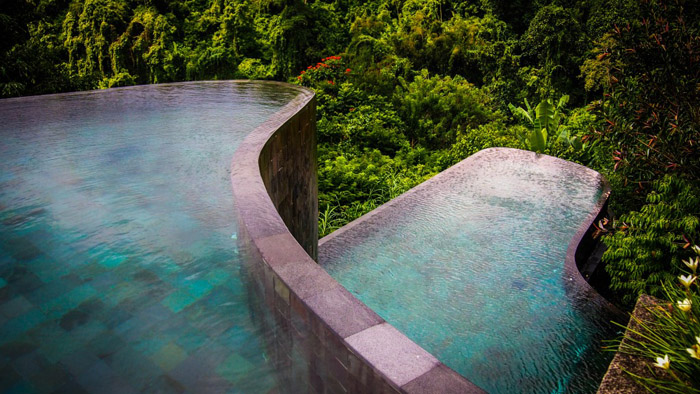 My experience just scratches the surface when it comes to unconventional swimming pools. From the tropics to the arctic (polar bear club anyone?), travelers are taking advantage of ground breaking pools. In fact, if you were up for it, you can design an entire trip around visiting exotic swim spots. If you want some inspiration, check out more of the worlds most amazing pools from this list that The Swimming Pool Store put together.
Have you been to any of these pools? Let me know in the comments. If you have plans to visit them, let me know about that, too.
If you enjoyed this post, consider sharing it with the buttons below or subscribing to the blog by RSS or Email Thanks for reading 🙂