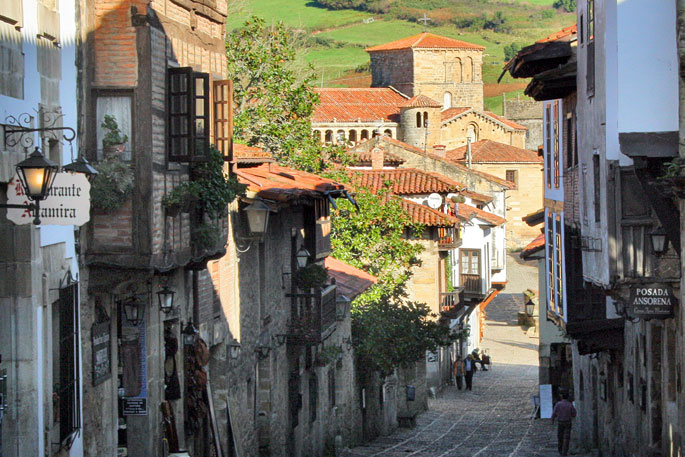 For many people, Spain conjures up images of famous and highly visited seaside resorts, but for many others, that's not enough. They have a broader vision. They expand their horizons and spend some time exploring a few of the many picturesque Spanish villages.
Booking a flight
The first thing to do is to stop daydreaming about the wonderful times ahead and actually put your plan into action. Booking a flight is usually annoying, but this is not the case when it comes to Spain Flights because the whole process is a breeze. From booking your flight to arrival at your Spanish destination, it's a smooth and trouble-free experience.
Planning your route
With countless Spanish villages located all over the country, you need to plan which ones to visit and which is the most sensible route to take. Check out the locations of each village that you want to visit and then, with the help of a good Spanish route planner, work out the best route. Here are just a few of the many Spanish villages that are well-worth visiting.
Santillana del Mar
No Spanish village is prettier than Santillana del Mar in Cantabria, and the locals fully intend to keep it that way. It's clean and well-tended. The Baroque and Renaissance-Period architecture takes you back in time to the romantic past.
Besalú
The historic village of Besalú in Catalonia takes you even further back in time than the Renaissance. Besalú is a medieval village. Check out the Church of Sant Pere a Benedictine monastery dating back to the 10th century.
Ronda
Not far from the city of Malaga, and perched at the top of a deep canyon, Ronda is located among some incredible mountain scenery. If you're interested in bullfighting, this is another reason to give Ronda a visit. It's famous for it, but you'll have to find out when they're scheduled to be held.
Frigiliana
A dazzlingly white Andalucian village, Frigiana is a delight to visit and explore. The four day Three-Cultures Festival held every year at the end of August has an amazing variety of food and music. It celebrates the Christian, Arabic and Sephardic cultures that have shaped the village over the centuries.
However many villages you get to visit, you'll see a side of Spain that is fascinating. This is the real Spain. The famous Spanish beach resorts are great in their own way, but the villages of Spain have an unbeatable charm that no visitor to Spain should ignore.
Photo credit: blog.ruralzoom.com
If you enjoyed this post, consider sharing it with the buttons below or subscribing to the blog by RSS or Email Thanks for reading 🙂