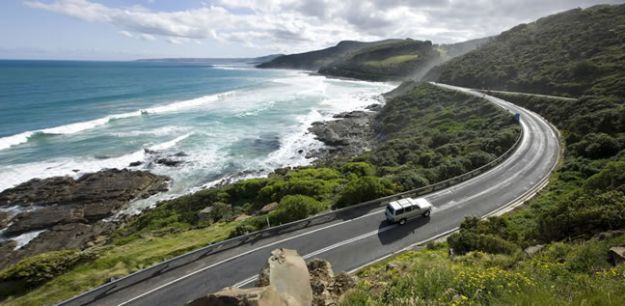 Planning a vacation isn't easy at all. There are so many details to be taken care of, and regardless of how meticulously I try to map out stuff, I always get the nagging feeling that I have forgotten to pack something that eventually turns out to be true!
Horns of a dilemma…
A few months back during the holiday season, my husband and I along with another couple, decided to take a leisurely 4 or 5 day road trip along the Great Ocean Road, The Coastal and Esperance Trail, and then end it by going through Cairns to Cape Tribulation. I was confident about pulling off "the planning" flawlessly – little did I know how wrong I was. It was a road trip and I had totally forgotten about renting the car! Most of the agencies were booked solid as it was peak timing and we'd left it really late – so we were left with the choice of a tiny little Renault or a Land Rover Discovery. Needless to say, we took the Land Rover!
And so it begins…
I'm not really into cars (I mostly ride a pushbike at home to commute), and I don't want to turn any of readers off by talking about cars – but I'm slightly embarrassed to say a really un-girly thing and say I really fell for the Land Rover! I think it was the smoothness and quietness of it, and maybe those seats! My bohemian, bicycle-riding bum didn't know what had hit it! Anyway, what I'm saying is, for the first time in my memory I really appreciated my mode of transport, and the fact that a little extra money buys a hell of a lot of benefits. Being able to hear each other speak because the car was so quiet was a nice change, and it was great just relaxing whilst my husband drove so I could gawp at the spectacular scenery as we bombed along the coast of Great Ocean Road all the way from Torquay to Portland. But also for the first time in my life, I actually enjoyed being a driver more than a passenger!
The journey continues…
Next, we took the route that ran amongst brilliant views of the Southern Ocean and inviting beaches. I have always been fascinated with quaint seaside villages, so we made a brief stop to check out a couple of them. The Fitzgerald River National Park is a must-see if you are as fond of the wilderness as I am. We saw it as a great opportunity to rough it up a little, and decided to camp here for the night! I may be an SUV convert, but I have to say I'm not yet ready to make a habit of camping. I was freezing, bitten by midges, and only got about 3 hours sleep! The scenery kind of made up for it in the morning though.
After passing through Cairns, we stopped at the Port Douglas resort for a night. You shouldn't miss out on the Daintree Rainforest, Mossman Gorge, and of course the beaches. Talking of beaches, we had a narrow escape when we parked up on one in the area to go for a walk and a bit of a swim. We spent a couple of hours in the sun on a little secret beach around the tip of a peninsula. Pure bliss! However, due to that mischievous way time has of passing faster when you're having fun, we forgot the tide was coming in and had to swim like David Wilkie in his prime to get back to the car, which was at that point about 2 ft away from Davey Jones' locker! Somehow, I don't think the insurance would've covered us for that.
If you enjoyed this post, consider sharing it with the buttons below or subscribing to the blog by RSS or Email Thanks for reading 🙂