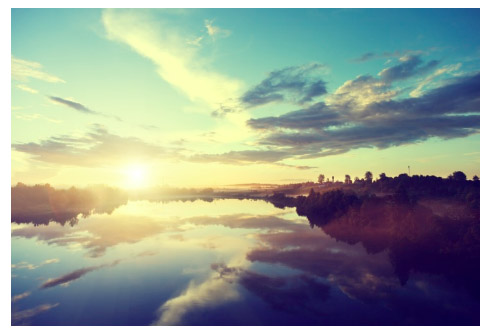 Circumnavigating the globe may be the dream for countless self-appointed captains, but the weeks at sea, far from any sight of land, can become dreary and dull for even the biggest boating fans. That is why so many nautical enthusiasts prefer to go on short adventures close to shore: Not only is help nearby in the event of emergency, but there are ample opportunities to stop in a new town, stretch the legs, and explore on land. Yet, not all coastal escapades must be short; in fact, experienced sailors can enjoy a grand voyage without ever leaving sight of shore by sailing the Great Loop.
The Great Loop is a giant circle that follows the Atlantic Coast and several inland rivers for nearly 30,000 miles. The trek is fascinating and thrilling, and financially savvy boaters can complete the trip on the cheap. However, completing the Great Loop with style and grace requires forethought; fortunately, the answers to the most important questions can be found right here.
Where Does the Great Loop Go?
For the sake of brevity, I'll say the Great Loop goes up the Atlantic Intracoastal Waterway, through the Great Lakes, down the Mississippi River, and across the Gulf Intracoastal Waterway — but this is a highly simplistic description of the Loop's route. In reality, you can navigate almost all of the eastern inland waterways, and plenty of alternate rivers besides the Mississippi can take you south to the gulf.
If you have time and an adventurous spirit, you should definitely explore the less-traveled waterways of North America. After all, one of the biggest benefits of boating near the shore is the ability to drop anchor and travel on foot whenever the landscape looks particularly interesting. Here are some of the greatest sights and experiences of the Great Loop:
Pawley's Island. Just a short drive from Wacca Wache Marina in South Carolina is a small island town that is home to Hammock Shops Village, an eclectic downtown area with quirky shops and restaurants you won't find anywhere else.
Niagara Falls. This tourist destination might not be a big secret, but you should never pass up the opportunity to see the world's most powerful waterfall. Plus, you can take a day trip to Niagara-on-the-Lake for some wine tasting and quaint country charm.

Gateway Arch. Just as you begin navigating the great Upper Mississippi, you can spot the world's tallest arch in St. Louis. Originally meant to commemorate the starting point for westward settlers, the arch may signify the halfway point of your amazing boating adventure.
What Kind of Boat Do I Need?
Novice boaters usually hold the unfortunate belief that bigger boats are always better, but this opinion is certainly false for those hoping to complete the Great Loop. Of course, like cars and shoes, boats are never one-size-fits-all, and the vessel you choose for this journey should suit you perfectly in terms of comfort, lifestyle, and budget. Then again, the Great Loop does have a few requirements your boat must fit in order to complete the route; your boat must:
Clear a 19'1" bridge
Be no deeper than six feet
Have a fuel range of at least 250 miles
If your current vessel doesn't meet these requirements, or if you are looking to upgrade before you set out on this fantastic trek, you may want to consider finding a refurbished model instead of buying new to cut costs and contribute to a good cause.
How Much Will It Cost?
Just like any vacation, you can set your own budget on the Great Loop. Boaters who have ample experience and an economy craft attest that they can complete the route without spending more than $12,000 on fuel, marina fees, and other boat-related expenses. More conservative estimates place regular budget boating around $15,000 per trip on the Great Loop. However, you must add on additional costs of living, such as food and creature comforts, like Internet and television. In general, boaters liken the costs of living on board a boat to living in a small apartment on land — with the added benefit of changing scenery. Of course, the more luxurious your boating lifestyle is, the bigger you should expect your budget to be, so you should plan wisely before you start your motor and head off on the Great Loop.
If you enjoyed this post, consider sharing it with the buttons below or subscribing to the blog by RSS or Email Thanks for reading 🙂