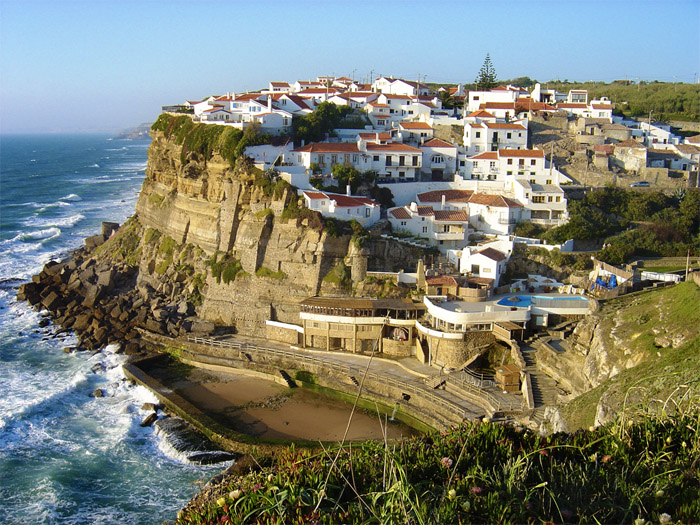 Nestled a little off the beaten track of the typical trip around Europe, Portugal boasts a multitude of delights for the traveller seeking a picture-perfect destination. From its medieval villages to its bustling capital, Lisbon, this coastal country features fabulous food, culture and history. It's a delightful country all year round, but in summer, Portugal truly shimmers. So if you're considering heading to Portugal in summer, check out these three things you simply must see.
Évora
Évora is a cultural patchwork with history dating back two millennia, including Roman rule and a later brush with the infamous Spanish inquisition. Only 148 kilometres from the capital, Lisbon, Évora has architecture from the Romanesque, Gothic, Baroque and Renaissance eras. Spanning a picturesque hillside, it features 14th-century walls, a medieval cathedral and Roman baths. Sights include the ruins of the Temple of Évora—which is believed to have been built by the Romans in honour of Emperor Augustus in the 1st Century—an aquaduct and the Cathedral of Évora, complete with lantern tower and rose window.
Hailed as one of Portugal's most beautifully preserved medieval towns, its narrow, windy streets lead to the picturesque town square and the surrounding scenery is also stunning. To gain a greater insight into the marvels of Évora and its accessibility, visit www.albatrosstours.com.au, which include Évora in their tours of Spain and Portugal.
Obidos
Another must-see on any tour of Portugal is the fortified town of Obidos. Located on the Atlantic coast, this is a town with Roman origins that has been extended with increasing fortifications as the town was fought over by various rulers in the centuries that followed. Obidos boasts cobbled streets, whitewashed houses with terracotta-tiled roofs and small churches; visitors can enjoy the extensive vistas of the surrounding landscape from atop the imposing walls. Sights include the Obidos Lagoon, the castle and stunning views of the coastline.
Porto
North of Obidos you'll find the colourful and romantic city of Porto. Portugal's second largest metropolis, it is famous for its stately bridges and the production of port wine. The city extends from the coastline to the river Douro, with striking buildings in a multitude of bright hues.
Sights include the opulent 19t- century Palacio da Bolsa (or Stock Exchange Palace) that was built to impress European visitors, the riverside district with its narrow cobbled streets that meander past merchant houses and cafes and the São Francisco church with its lavish interior, built in the Baroque style.
With its castles, cobblestone streets, fishing villages and spectacular coastline, Portugal is a place destined to delight even the most seasoned traveller. Its rich history ensures there is something for everyone at every location, while it is also renowned as a gourmet paradise. The hardest part of travelling to Portugal is choosing from the many sights and delights on offer and deciding just how long you can stay.
If you enjoyed this post, consider sharing it with the buttons below or subscribing to the blog by RSS or Email Thanks for reading 🙂