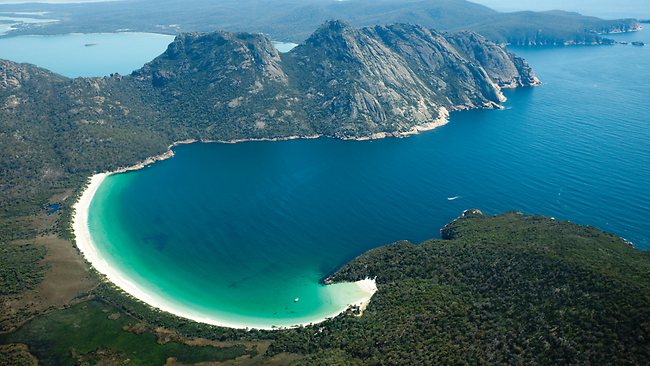 If you love nothing more than rugging up in the cold and reading a book by the fire, then you definitely need to cross these top five winter escapes from around the world off your bucket list.
1. Tasmania
Located off the mainland of Australia, Tasmania is a beautiful place to explore. Visit in the midst of the Australian winter (from June to August) to experience crisp mornings in the sunshine and afternoons by the fireplace. Tasmania is known for its gourmet food scene, so head to the local farmers markets for fresh produce or dine at one of the many award-winning restaurants. If you fancy a drive, you may even find snow on the mountaintops, too.
2. New Zealand
New Zealand is a beautiful place to visit no matter the time of year, however winter is a favourite among locals and foreign tourists alike. Visit major cities of the north and south island, like Christchurch, Wellington and Auckland, or hire a car and drive around to explore some of the lesser-known towns. New Zealand has lots of outdoor activities on offer, so if you want to have a play in the snow all day, it's the perfect location. But if you want to escape indoors at the end of long, cold day, there's nothing wrong with sipping a hot chocolate rugged up by the fire, too.
3. Japan
If you are a regular at skiing and snowboarding, Japan is your ideal winter escape. Stay in the ski fields for an action-packed holiday, or if you are more of a city slicker, perhaps Tokyo and its bustling cityscape is where you'll want to stay. You'll need your warmest clothes, so choose the right suitcase to fit all your gear by visiting a luggage specialist such as Bags To Go. click here for the perfect luggage solution to get all of your warm clothes and accessories (and maybe even your own snowboard) there and home safely and securely.
4. New York City
Experiencing New York in summer is very different to exploring the city in its coldest months. New York in winter is freezing cold, but beautiful when covered in thick snow. A trip to iconic Central Park is still a must in winter: Ice skating in the park with bare trees and the city skyline around you is one of the most romantic activities you can do in New York in winter. An escape to New York is also a good opportunity to stock up on stylish winter wear; as the fashion capital of America, New York takes trendsetting to a whole new level when the weather cools.
5. Switzerland
If your idea of a dream winter escape is being curled up in a log cabin somewhere in the snowy Alps, then Switzerland is calling to you. Split your time between the slopes, exploring beautiful cities such as Lucerne, Geneva and Zurich, and relaxing with a book in your warm cabin. Switzerland is stunning: it's one of Europe's best places for escaping for a winter vacation.
So whether you want to escape to the opposite side of the hemisphere for the summer months or just experience the most scenic or action-packed winter locations, this list of top five winter escapes can be a bucket list for you to tick off.
If you enjoyed this post, consider sharing it with the buttons below or subscribing to the blog by RSS or Email Thanks for reading 🙂