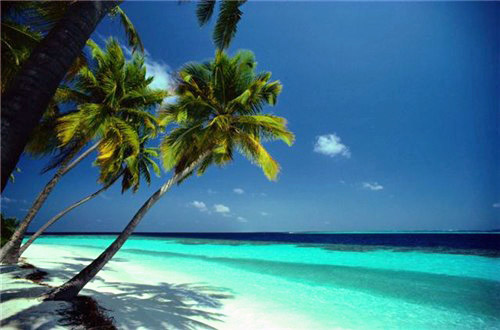 No matter where you are heading off on vacation, there are some essential gadgets that you need to make space for in your suitcase. Traveling to exotic and far-flung places is always exciting, and to make life away from your usual surroundings run smoothly, here are some holiday gadget ideas with a difference.
You would expect women and men to put an emphasis on different areas when putting together a packing list. Men tend to minimize on the wardrobe and max out on the gadgets, whereas women load up with beauty essentials and outfits that look and feel great. But geek girls are increasingly muscling in on the gadgetry too, learning that as tech stuff shrinks to more manageable sizes, the arguments for leaving it at home no longer apply.

Portable cinema
Escaping the fast pace of modern life is why we take vacations, right? But sometimes, after a long day sightseeing or lounging on the beach, there's nothing more relaxing than settling down to watch a favorite movie. Well, you can take the cinema with you into any hotel room or place where there is a flat surface with the help of a mini film projector such as the Sekonix DLP Pico Keychain Projector. Small enough to tuck away into your handbag, this compact and clever gadget just needs plugging in to a tablet, smartphone or PC using a USB cable. Choose from screening Hollywood blockbusters, binge watching your favorite series or even viewing videos taken of your vacation. Call room service for popcorn and get big screen results with this little gadget that puts you in the projectionist's seat!

Sounds to splash to
Splash about in the pool, surf the waves or go snorkeling accompanied by your own personal track list. With the Finis Neptune Underwater MP3 player, there are no worries about getting your tech wet, as it's designed to function in liquid situations. With storage for up to 1000 songs and no ear buds (audio is conducted to your inner ear through the cheekbones), this small but perfectly formed MP3 player means never having to press the mute button on your music – even underwater.

Discover in comfort
Vacations are all about discovering new lands and learning about different cultures, but all that sight-seeing and exploration comes at a cost to your feet. Walking around in flip-flops or sandals with minimal support can result in sore feet at the end of the day. If you want to spend the evenings on vacation dancing the night away (and who doesn't?) be sure to pack a soothing foot sleeve in your case to ease aches and pains. Roaming far and wide on foot is often the best way to see a place, so tuck a Foot Angel compression sleeve into your suitcase for those times when sore feet need a little extra relief. This high-tech anti-fatigue compression sock is easy to hand wash and is also quick drying, making it a compact and practical answer to tired traveler's feet.

Beauty on the move
Traveling can throw a few curve balls at a girl's beauty regime, especially when flying because there are restrictions on the amount of liquids you can carry. And when you consider how many beauty products come in liquid form, it focuses your mind. A packing list that favors multi-function products makes sense. Most pharmacies sell small travel versions of must-have products such as sunscreen, but if you have particular shampoos, moisturizers or other pampering essentials you can't live without, simply decant them into small travel bottles. Try out face towels that come in tablet form, the ultimate space savers. Just add water or other enriching product and the towels grow to become handy sized cloths, perfect for refreshing sun-warmed skin or enjoying a facial. Sand, sea and sunshine plays havoc with hair, and many women choose to squeeze travel hair straighteners into their luggage to tame unruly tresses. Hair straighteners or flat irons can be rechargeable, run on gas or have dual voltage outputs – all things to help prevent bad hair days on holiday.

Moments of leisure
An ebook reader is fast becoming the must-have holiday gadget for all travelers. There's nothing more relaxing than losing yourself in a great story, and with ebook readers, you can lug a virtual library along with no worries about excess baggage charges. Whether it's a Kindle, Nook, Kobo or other type of e-reader, they all make reading on the go simple and convenient.
Enjoy your precious vacation time by packing items designed to enhance the experience. Whether it's taking along travel gadgets with a difference or utilizing smart health and beauty tips abroad, let them help you achieve the harmonious holiday you deserve.
If you enjoyed this post, consider sharing it with the buttons below or subscribing to the blog by RSS or Email Thanks for reading