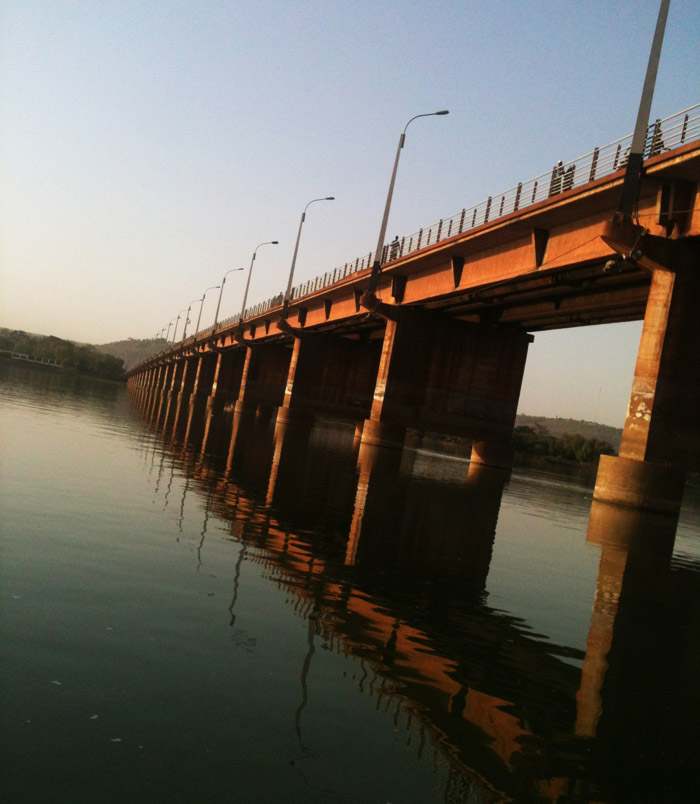 I was going to sit down and write a post about being on this earth for 30 years of life, but another subject came up unexpectedly.
At some point, I will explain why and how it is that I am managing a hotel/bar/restaurant. You just need to know that this fact is foundational for the following commentary, which is largely based on my experiences in West Africa.
I have a love/hate relationship with guides. As in, tourist guides. Guides are chameleons. Ask them if something is possible, and they will always say yes. They will also join you for a beer on your dime. But you know what? Their company is often worth it.
Guides can corner you into a transaction, deftly moving between subtle tricks of psychology to get the response they want. It can be maddening, especially if you have dealt with it repeatedly over the course of 5 years.
Guides can also help you immensely. They can navigate unfamiliar lands and unfamiliar bureaucracies. They can track down the random piece of computer hardware you thought you would have to travel home for. They can weasel you out of exorbitant bribes from corrupt cops (to be fair, the lousy ones can also team up with corrupt cops to screw you over).
Guides – the good ones – make your life easier. This is how they earn their wildly inconsistent paychecks.
The thing is, some travelers show up to places and think they are in a utopian fantasy land where everyone just wants to help them. So that when a guide asks for money for a service they have rendered, the traveler gets discouraged. "Oh I thought you were just genuinely trying to help me." Then the traveler goes on to deride the people of that country as greedy hustlers.
Don't get me wrong, some guides are deceptive and fraudulent. You have every right to unload on a guide that employs dirty tactics. But if you send someone into town for an errand and afterwards say some bullshit like "I thought that guy was just trying to help me out. I thought he was just, you know, being nice," someone needs to unload on you.
This may seem like a petty issue, but it has everything to do with everything. It has to do with how we talk about developing world countries, and how we interact with people when we are in those countries. Why should you be allowed to define the terms of these interactions? Because you are privileged enough to freely travel the world? You want to tell me that Malians don't understand hospitality, because a guy who lives off of small, sporadic payments did not perform a random act of generosity for you?
You thought you could confirm your worldview when you came here, but you need to forget that worldview and start from scratch.
Side note: a somewhat related incident pushed me over the edge and led me to write this post. An expat told me that "Malians don't have the stamina to keep promises." !!!!!!!!!! She apparently did not know that I am married to a Malian or that I have been voluntarily living on and off in this country for 5 years.
If you enjoyed this post, consider sharing it with the buttons below or subscribing to the blog by RSS or Email Thanks for reading 🙂