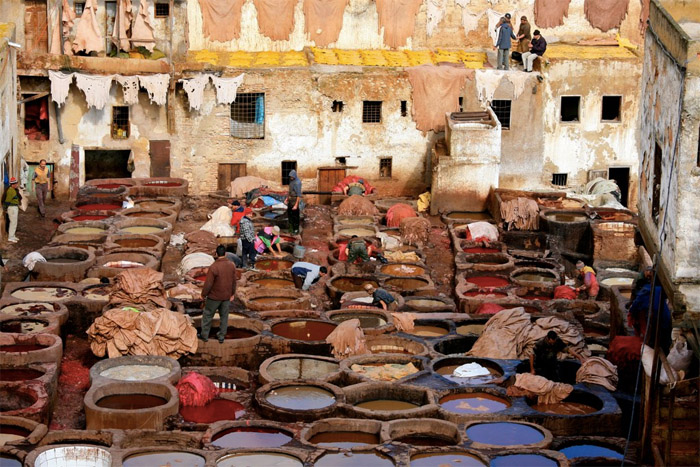 International security challenges have severely affected the tourism industry across the world. With this rising issue, it has become harder to travel to sensitive spots around the world previously considered safe. However, there are some spots around Africa in particular that are safe, and still have that charm that continues to pull thousands through their doors. Here are 4 of our best…
A Tour of Morocco
Morocco's charm is truly undying. While it is seemingly situated in North Africa's troubled area, it really has no security challenges like its neighbours. As such, you are free to wander within Morocco's charming borders and romantic cities. Start off in famous Marrakech for an indulgence in its magic and mystery. From the Djemma el Fna in the medina, to the famous souk, the city is bustling and alive. Head out to the Atlas mountains for a rare outdoor experience and world class trekking, and make sure you indulge in genuine Berber hospitality while at it. For the more daring, a desert trek will clear your mind and open your senses, giving you a peek into the nomadic lifestyle of the locals. After that head over to one of the many beach cities like Essaouira for relaxation and beach fun, as well as sight seeing of famous architectural feats.
Go on Safari in Kenya
Rarely will you be treated to such phenomenal scenes of the wild in Africa than what is available in Kenya. The country's safari scene continues to be a world-beater, even though the numbers have taken a beating over the past few years. With dwindling tourist numbers, hotel and tourism prices have floored with them making it an even more affordable experience right now.
Head over to the Mara for the world's biggest animal show, the annual wildebeest migration when man is treated to nature's primordial struggle for survival. Alternatively, head over to other game park areas for a treat at the numerous game drives and parks, spotting some of the world's most prized (and near extinct) animals, including the black rhino, the African elephant, and Grevy's Zebra. Choose from Mt. Kenya region, the Great Rift Valley region, and up north in the Lake Turkana area for the truly intrepid tourist.
A Nile Cruise
Egypt's reputation was tarnished a while back, but it still remains a safe tourist destination for family and individuals. One of Africa's top visited countries, Egypt still has that same charm that continues to attract millions of tourists every year.
Apart from the world famous pyramids, the River Nile also offers a beautiful backdrop for your holiday. Cruising down the Nile is an exercise in decadence, with a wide variety of deluxe cruise ships for your taste. Enjoy common sights of locals using the river as they have for the past 5 millenia, as well as some of Egypt's best preserved historical sights. The most common route is between Luxor and Aswan, and is best plied between October and April when it is not too hot.
Drive the Garden Route in South Africa
The range of diversity found within the approximately 300km strip is heavenly. Aptly named the Garden Route, it teems with natural scenes that will seduce and stun. Features such as the indigenous forest landscape in Wilderness offer a break from the coastal delights and scenery that themes the area. For even more satisfaction, frequently break away from the main track to explore the path less trod, and get lost in this area's alluring nature.
If you enjoyed this post, consider sharing it with the buttons below or subscribing to the blog by RSS or Email Thanks for reading 🙂