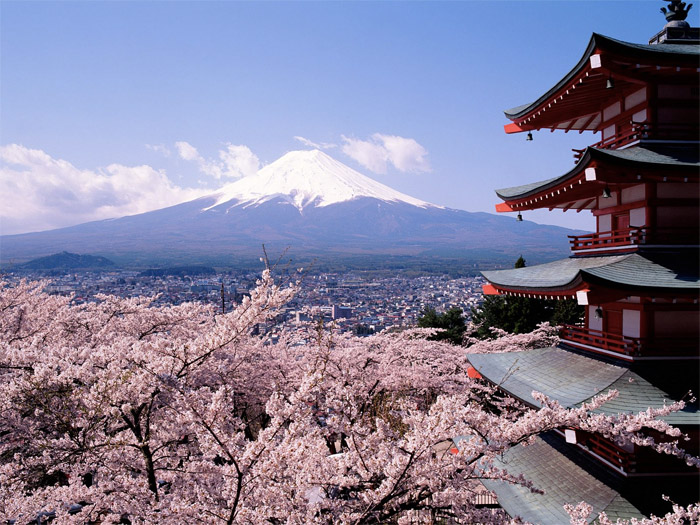 Japan
A trip to Japan with your family, including your children, should be at the top of everyone's list in 2015. The east Asian country is one of the icons for the area and has a lot of cultural influence on the rest of the world, especially when it comes to technology, art, and fashion. A few days in Tokyo offers more to do than one could ever dream of, and some of the most modern structures are found in the big Japanese cities. In addition to that, there are trains that you can take out to the countryside to experience some of the island's deepest history. It can be a very eye opening experience for children to see such a diverse environment and get to see some of the most amazing mountains ranges that the world has to offer. Both in the bigger cities and out in the rural areas there are so many different activities to do including hiking, biking, visiting museums, theme parks, and water parks, if you go during some of the warmer months.
Morocco
If you want to give your kids a real history lesson, then look no further than planning a trip to beautiful Morocco. There are endless activities that can be done and it can be a very exciting experience to take an overnight trip to the Sahara desert, hike in the Atlas Mountains, or visit the Saadian Tombs in the ancient city of Marrakech. It really is a great place for the whole family as there is something for everyone to do, and more than plenty to absorb and appreciate. Morocco is still relatively safe to travel to and there are travel agencies there that can arrange for your group to do a day trip to several points of interest. Also, being exposed to some of the oldest traditions on the planet and different kinds of cuisines can be a great thing for children to experience. Even though there isn't a lot of modern technology, that is part of the benefit of the trip as this part of Africa will remind you to live in the present and enjoy some of the more wholesome family activities.
Portugal
Portugal is truly a fabulous country, and if it hasn't popped up on the top of your family's vacation bucket list there is no better time than to add it on this year. Not only is it situated on an amazing coastline on the Atlantic Ocean, but Portugal also borders Spain, so there is plenty of that delightful Spanish influence that carries over between the borders. Portugal is home to some of the kindest and thoughtful people on the planet, so do not be surprised if some locals offer to show you around or give advice on where to see next. Throughout the country there are some extremely scenic areas that would be well worth the travel as well as some fantastic resorts, and also much to do in the capital of Lisbon.
If you enjoyed this post, consider sharing it with the buttons below or subscribing to the blog by RSS or Email Thanks for reading