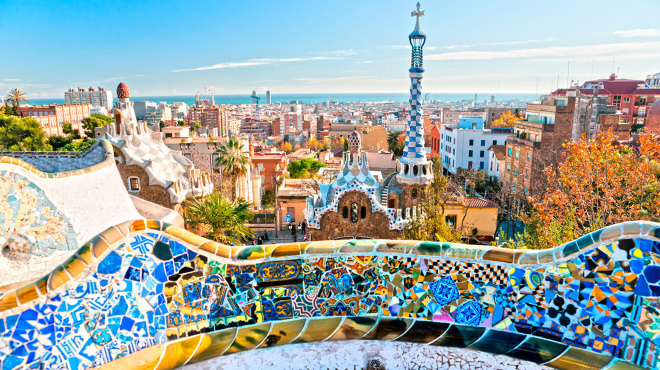 One of the most visited cities in Europe, Barcelona continues to impress travelers with its vibrant mix of culture, history and unique architecture. You would be hard-pressed to find a city with more character. Any trip to Barcelona should take advantage of the city's numerous attractions. It is for this reason that I would suggest staying close to the city center in one of the city's more well appointed hotels.
From Gaudi's famous Sagrada Família church to the labyrinth Gothic District to the countless bars and restaurants, you certainly won't be bored in Barcelona. Fortunately, many attractions are not far away from one another. If you make your starting point a convenient one, you won't have to go out of your way paying an arm and a leg for transport costs.
One recommendation I can make with confidence is for www.hcchotels.com, which has hotels strategically located around the central areas. Depending on your particular interests, you can make an informed choice on one of their properties. For example, if you are planning on seeing a Barcelona FC match, you can stay near Camp Nou. If you are a Picasso fan, you can stay steps away from the Picasso Museum. Due to the fact that they have numerous properties, you can be assured of finding something convenient while also profiting from their high level of service.
Another reason to consider this family of hotels is price. Barcelona is an expensive city. There are no two ways about it. Despite this fact, you can land a hotel room for less than 100 euros a night if you opt for one of the HCC properties. Many hotels in the centre will go for 150 euros and up. If you are staying for multiple nights, this excess cost can add up quickly.
Whether you are going for the history, the culture or the architecture, stay in the centre of Barcelona and get your money's worth. And if that's your intention, go with the proven bet and opt for HCC Hotels.
If you enjoyed this post, consider sharing it with the buttons below or subscribing to the blog by RSS or Email Thanks for reading 🙂