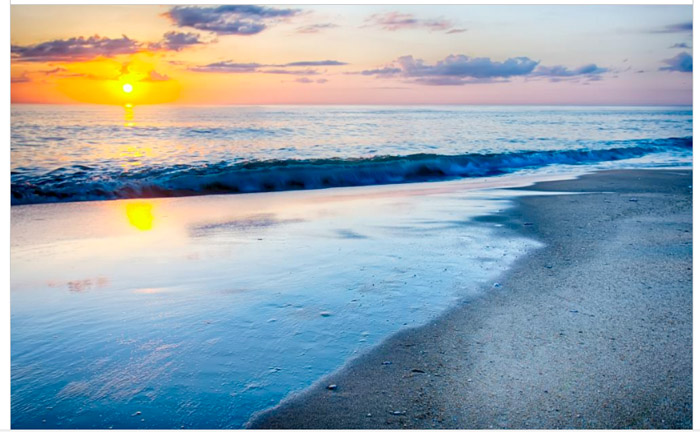 Thinking about my trip to the beaches at the outer banks of North Carolina, I realize it is this trip that makes me feel differently about my life and the things around me. It might not be just this trip, but things a person learns from his travels. I have leant quite a few things from this vacation and I want to share some of my new found knowledge in this post.
Kindness means a lot
This is important because you will meet people wherever you go and it isn't necessary that you would know the language these people speak. The only thing human beings, animals and even plants understand is love and kindness.
Everyone is dealing with their own problems, and it isn't necessary that all of your travels are going to go smooth. And I have learnt that whether you are travelling alone, or in a group, you should never let your problems affect anyone else.
Less is more
When you are packing for a trip, remember to keep only the items that are essential. Over packing only adds to your weight that you need to carry around. For any trip, the lesser you pack, the easier your trip is going to become.
Adapt and Adjust
You cannot always have your way. Especially when you are traveling, it is important that you learn to adapt to different situations and not let a bad experience (or two) affect how you enjoy your trip.
Time flows too fast
The tides at the sea shore don't look like they're flowing fast, but they are. And they wash away anything within their range. I think this is how time works, too. One day you are waiting for something to happen, the next thing you know is that it's done and dusted. And just like tides wash away everything from the shore, time heals most things too. So it's best to make the best of what you have now.
Nothing is permanent
Everything will change. And you'll have to learn to get used to it. So if you are currently going through a tough patch of life, remember: this too, shall pass.
Its best to be prepared
When I say this, I don't mean that you take anything you might need with you on a trip. I mean that you plan your trip properly. Like when I was planning this trip, I made a list of all the things I wanted to do on this trip and looked up Carolina Designs Vacation Rentals so I wouldn't have trouble looking for accommodation once I reach the Outer Banks.
And I'm very glad I did that.
Life is a blessing
Oh yes it is. And I think this is something everyone needs to remember at all times. You will only live once. Some opportunities only come once. And you need to love yourself, and your life enough to embrace changes and grab all the good things that come in your life. And be happy. No matter what, try your best to be as happy as possible. Spread positive energy. And love. Lots of love.
I hope you can relate with all, or most of the things I have mentioned in this post.
Until next time,
-Phil
If you enjoyed this post, consider sharing it with the buttons below or subscribing to the blog by RSS or Email Thanks for reading 🙂