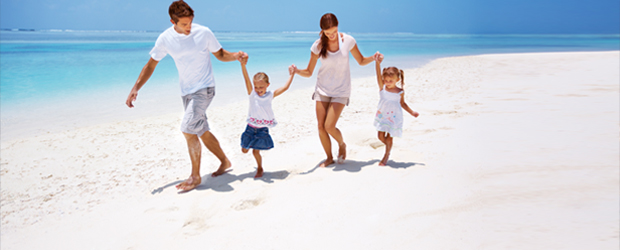 Travelling as a family is a great way to unwind and spend quality time together. Everyone has busy schedules and sometimes it feels like you don't even get to connect with your close family members. Try putting away the smart phones, and the iPads for your vacation and connect with your loved ones face to face. There may be some grumbling about this at the beginning but it will pass quickly when they start to look at the exciting things going on around them. Keep in mind these other tips to ensure a fabulous family holiday.
Do your research before you leave. The Internet is the perfect tool for planning your family holiday. You can find discounts on flights and travel arrangements to wherever you choose to go. You can also research the area and chart a daily plan of events. Search for family activities in your destination and you can often find discounts on family passes or two for one passes to events.
Ecotourism is becoming more and more popular and you may want to consider looking for a way to volunteer somewhere as a family. You can plant trees, teach people English, look after exotic animals and many more options. It will create lasting memories for your family and you will know that you made a difference on your vacation.
Don't forget to get travel insurance that will cover your trip and you completely. Purchasing the proper insurance is so important. If someone gets sick, or injured a natural disaster strikes or if your things get stolen you can rest easy knowing that you have bought the proper insurance to make sure that you can continue your holiday without a hitch.
Consider renting an apartment or small house. Hotels can be really generic and it is really nice to visit a country and live the same way that the locals do. You can also get places that provide you with all of the amenities like washing machines so you can pack lighter, kitchens so you can eat what and when you want, and sleep undisturbed until the time that you want without worrying about the hotels check out times. When embarking on a self-catering holiday make sure you pack everything you need. Make sure you look for accommodations that are central to the area you are in so you don't spend all of your time tied up in getting to the places you want to visit.
Don't expect every minute of every day to be perfect. Travelling together as a family can have its ups and downs. No one will be used to being together all of the time and everyone's schedule has been changed. If you have small children or teenagers there may be some meltdowns. Just take a deep breath and take everything in stride. Plan quiet time for the little ones where they can play games or read books and make sure to have some of their favourite snacks on hand. Allow the older children to explore on their own and set times to check up on them. If all else fails return the electronic devices to them but limit their use.
If you enjoyed this post, consider sharing it with the buttons below or subscribing to the blog by RSS or Email Thanks for reading 🙂