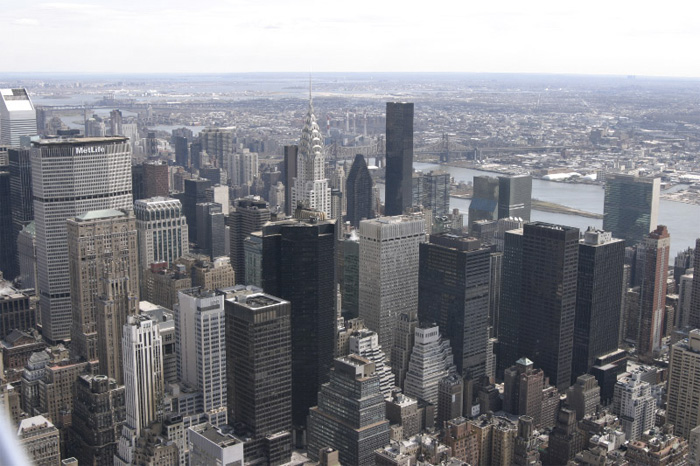 It's a well known fact that New York City attracts millions of visitors every year. Most of those visitors cruise around town on double decker buses, stopping at the major sights while getting a taste for the organized chaos of the city. There are a few more unconventional ways to see NYC, however. Any of these suggestions will provide you with an unforgettable perspective of the city.
Staten Island Ferry
Most people know the Staten Island Ferry as the primary public transport option for people commuting between Staten Island and Manhattan. While the ferry is indeed a form of public transportation, it also provides a great way to see the Manhattan skyline along with Ellis Island. What's more, the ferry is a free service, and it runs every half hour. We would recommend avoiding it during rush hour, but otherwise, hop on and enjoy this unique perspective from the water.
Helicopter Tour
While the majority of tourists will opt for the viewing deck at the Empire State Building, a few more daring souls will go for higher altitudes. A helicopter ride around New York City offers what is perhaps the most unique vantage point. Different companies offer various tours, some longer and more expensive than others. If you want to see New York from above on a helicopter tour, check out one of the many online ticket sites where you can book your tour in advance.
Walk the Brooklyn Bridge
Head over to the Brooklyn side and plan to walk your way over to Manhattan. The Brooklyn Bridge is one of the oldest in the city, and it's link with downtown Manhattan offers a great perspective of the East River and the city's skyline. You will be accompanied by everyday New Yorkers socializing and exercising, which is yet another reason to walk across the bridge – great people watching! Finally, once you arrive in Manhattan, you can check out the Seaport or the Financial District, both of which provide an interesting stroll around.
While you can always hop on a double decker bus or zoom up to the top of the Empire State Building, consider some of these unconventional ways to see the city. Outside of the helicopter tour, they won't cost you a dime, and they won't take the whole day either. If you have any other tips for seeing the city in a unique way, please share them in the comments below.
If you enjoyed this post, consider sharing it with the buttons below or subscribing to the blog by RSS or Email Thanks for reading 🙂