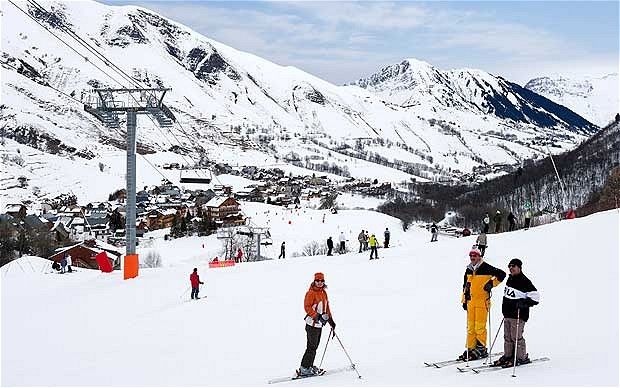 For winter sports enthusiasts, the French Alps have it all. To start with, the French Alps technically have the 3 largest ski areas in the world if you look at the number of lifts and trails that you can access with a single ticket. The terrain is of course stunning, with a large variety of backcountry and groomed trails. Finally, the cost for lift tickets is a fraction of what you find in the United States or Canada.
Why not go?
There are two notable reasons as to why more people don't travel from overseas to ski the French Alps. The first is ignorance. Many people simply don't know what the French Alps have to offer. For residents of the Western Hemisphere, there is simply a lack of publicity. European residents may be more familiar, but skiing as a recreational sport is admittedly not as popular in Europe as it is in many places of the US and Canada.
The other obstacle is travel. Many people don't want to pony up the cash for a plane ticket in order to get to the French Alps. However, there is a solution for this one. If you want to go on a skiing holiday to France, find a package deal that includes flights, accommodation and lift tickets. You will be surprised at the savings, and in the end, it may end up being cheaper than a ski trip to anywhere else in the world.
In addition to the cheap lift tickets, varying terrain and shear size, the French Alps also have another ace up their sleeve: old fashioned French charm. While many Western resorts have followed a cookie cutter corporate model, French resorts have maintained a certain level of family style hospitality. Expect excellent French food and a simplicity that you won't find at many other resorts.
Traveling to the French Alps is as much about cultural discovery as it is about hitting the trails. In addition to the distinct imprint of French culture, there are also aspects of Swiss culture. Make sure to take advantage of the fondue and cured meats, perfect foods after a long day on the slopes. For dessert, try a mug of hot chocolate.
As you make travel plans for 2016, look to the French Alps if you are a winter sports enthusiast. It could be a more exciting and culturally interesting trip than anything you will find back home, and it will probably be cheaper, too.
If you enjoyed this post, consider sharing it with the buttons below or subscribing to the blog by RSS or Email Thanks for reading 🙂