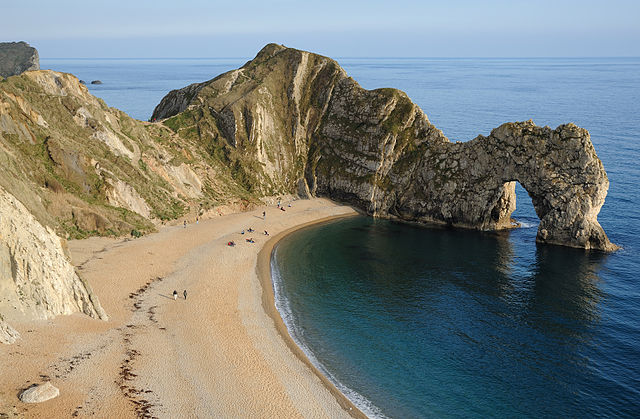 When some people go on holiday, they need flashing lights and non-stop entertainment. Others prefer a quieter getaway. I often find myself in the latter category, especially as I live in an urban area. Traveling to another city doesn't give me much of a break at all. I've recently discovered that you can rent holiday colleges in Dorset for short-term and long-term stays. To me, this is the ideal holiday.
Cerne Abbas Giant
This mysterious figure outlined in the turf is a bizarre sight and certainly one worth seeing. The figure is nearly 60 meters long and almost nearly as wide. It is still unclear who is responsible for this strange piece of art. There is no historical mention of it until the 17th century, so its origins remain murky. In any case, it's good for a laugh and a few photos.
Visiting the Jurassic Coast
This 96-mile stretch of coast is deservedly a World Heritage Site. You can walk the whole length on the South West Coast Path, or just drop in for a nice view at one of the many lookout points. The coast is anything but boring, with dramatic rock formations popping up nearly everywhere. There is a natural rock arch at Durdle Door that will leave you speechless, and the limestone folding at Lulworth Cove is yet another natural wonder.
Corfe Castle
Built by William the Conqueror, Corfe Castle is perhaps the area's most notable medieval fortification. It is actually one of the first castles that was partly built with stone. The structure is itself impressive, but there are also a number of earthworks surrounding the building. Since 2008, the keep has been reopened to visitors – it had been considered structurally unsafe for a time.
Affordable and flexible accommodation
While there is no shortage of hotels in the area, the best option is to spend a week in a holiday cottage in Dorset. You can find properties that are spacious and comfortable, affording great views of the surrounding landscapes, while also offering modern amenities such as wi-fi. In a hotel, such an arrangement would prove too costly. The additional benefit of a cottage is that it offers complete privacy. You don't have to worry about running into other people if you don't want to. In other words, if you like peace and quiet, this is the lodging for you.
What do you think? Does this not sound like the perfect getaway to you?
If you enjoyed this post, consider sharing it with the buttons below or subscribing to the blog by RSS or Email Thanks for reading 🙂