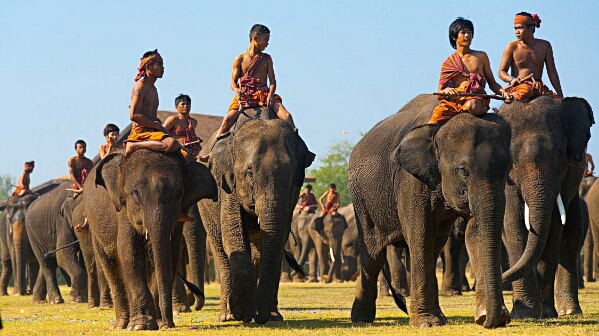 Thailand is one of the most beautiful countries in Asia and also has a rich tradition. There are plenty of different things to do in Thailand so it is a great destination for many vacationers. The fact that plenty of people go to Thailand to retire confirms that this is a great place to live and visit. The rates for flights and lodging to Thailand are extremely reasonable because of the favorable exchange rate. The following are things that you can do in Thailand during your next trip there.
Elephants are generally seen in zoos throughout the United States but in Thailand they are actually a viable way of transportation. There are tours that you can take where you ride an elephant in the jungle. There are plenty of other opportunities to interact with these giant animals. The elephant is actually considered the national symbol of Thailand which shows their respect for the animal as well as its importance in their culture.
There is plenty of coastline in Thailand which makes it a perfect place to find some great surf. There are even surf guides who will take you to some remote spots where you can learn to surf or catch some huge waves if you have surfed before. Be prepared before you go surfing in Thailand and buy all of the necessary things. Surfdome actually has coupons on Groupon which can make getting a surf shirt or board shorts more affordable than ever before. If you aren't the type who likes surfing there are plenty of places where you can snorkel throughout the country. The fishing in Thailand is abundant so you can charter out a fishing boat if you would like. The nature in the country is so beautiful that you are selling yourself short if you do not experience it.
As you can see Thailand is quite a diverse country and the warm weather makes for a great escape from the cold. Traveling anywhere can be eye opening and rewarding with the things that you see and experience. Consider taking a trip to Thailand the next time you are planning a vacation, you won't regret it.
If you enjoyed this post, consider sharing it with the buttons below or subscribing to the blog by RSS or Email Thanks for reading 🙂