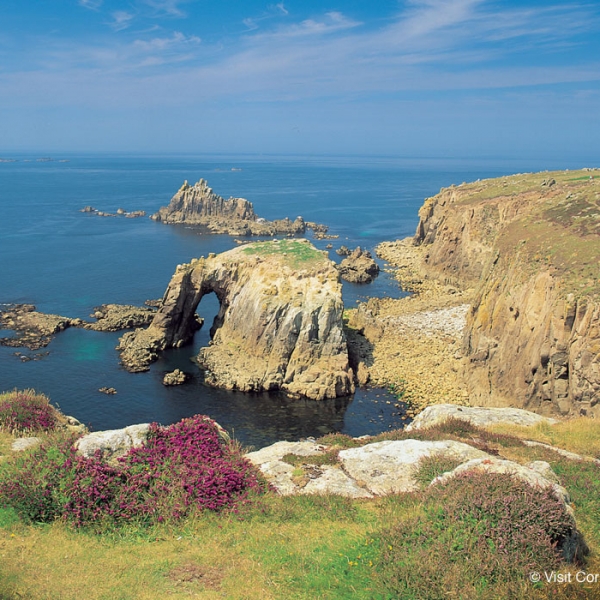 Camping is always one of the best ways to escape from our busy life and get back to nature. There are a number of things that you need to do right to be able to have best out of your camping vacation. And one of the major decisions to make is where you go. You need to select a spot that is capable of surprising you with its nature and other features. If you are planning to go camping in the UK, consider the following dream camping spots on offer:
Cornwall
Cornwell is a camper's haven as it offers so many wonderful things to do in a camping vacation. Campers can lie on the beautiful Cornwall beaches, catch fish from the sea or beach, surf in the Sennen Cove, pick mussels off the rocks, climb a tor on Bodmin Moor and take a day trip to some of the most known attractions around such as Blue Reef Aquarium, Newquay Zoo, Flambards Theme Park, the Lost Gardens of Heligan, and the Eden Project. In fact, the activities are not limited to these only, and there are plenty of fantastic campsites to choose from.
The Cotswolds
The Cotswolds is another major destination for camping in the UK. There are a great number of wonderful things to do and see in a camping vacation in the Cotswolds including exploring sleepy villages, gentle hillsides, vibrant towns like Cheltenham, and renowned Roman cities such as Bath. The trademark feature of Cotswolds is its honey-colored limestone villages comprising beautiful ancient churches, public houses and cottages. Natural beauty and outstanding medieval architecture are two main reasons the Cotswolds is among some of the most coveted camping spots in the UK. And if you fancy a night in luxury to escape the fields you can stay somewhere amazing like this and still be in touch with nature.
Yorkshire
Yorkshire is full of wonderful campsites. Campers love Yorkshire for having exciting hills and river valleys, lush dales, dramatic moorland, sandy beaches and around 45 miles of stunning coastline. You can find a great number of Club Campsites including Slingsby Club Campsite, Sheriff Hutton Club Campsite, and Boroughbridge Club Campsite with so many wonderful camping facilities for both tents and campervans/motorhomes. There are over 800 attractions in Yorkshire including wildlife centers, adventure parks, steam railways, mining museums to UNESCO declared world heritage sites. All these features make Yorkshire a fabulous camping destination in the UK.
Suffolk
With a diverse history rich in Archaeology with churches, ancient sites and castles, Suffolk is a fine destination to explore in the UK. Beside archaeology, there are unspoilt villages, small market towns, the abbey gardens in Bury St Edmunds, nature reserves and the Oasis Camel Centre that make Suffolk a dream camping spot. Two of the major campsites in Suffolk include Kessingland Club Campsite and Polstead Club Campsite.
Nottinghamshire
Nottinghamshire might not be as popular as the above mentioned camping spots. But if you are an avid camper who already have camping experience in the above mentioned locations, you can consider Nottinghamshire as your next camping vacation spot. In a Nottinghamshire camping holiday you can explore the Highfields Park, D. H. Lawrence Heritage, Robin Hood Way, Sherwood Forest, Belton House Park and Gardens and some exciting castles in the area.
If you enjoyed this post, consider sharing it with the buttons below or subscribing to the blog by RSS or Email Thanks for reading 🙂