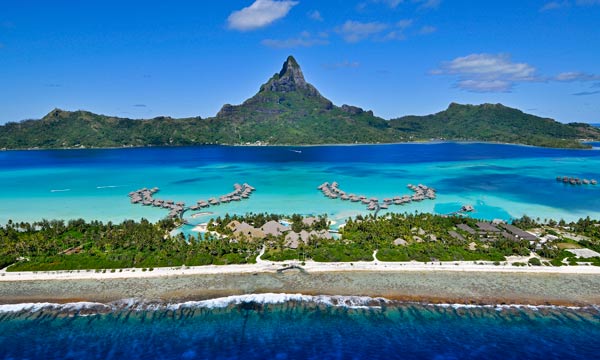 Traveling is always a great fun. And it's more interesting and enjoyable when you have plans for something different and unique. Yes, one of the finest ways you can make your travel to a remarkable travel destination memorable is by choosing one of the following extravagant accommodation options:
Palaces in India
India is always one of the most popular and most coveted travel destinations in the world. If India is your next holiday destination, you should stay in one of the luxury palaces in India. Yes, you can stay in real palaces. These days, such palaces are termed as heritage hotels. Some of the most popular heritages hotels in India include Umaid Bhawan Palace, Jodhpur; Rajakkad, Dindigul; The Oberoi Grand, Kolkata; Ahilya Fort, Maheshwar; and Ramathra Fort, Sapotra. Staying in one of these heritage hotels can be an experience of lifetime.
Ryokans in Japan
A Ryokan is a traditional Japanese Inn with some unique features such as communal baths and tatami-matted rooms and sliding doors. This wonderful accommodation option is available only in scenic Japanese travel spots and not in busy cities like Tokyo. If you want to know about some authentic Japanese ways, you should stay in one of these ryokans.
Castles in Ireland
Ireland is one of those countries where you can find countless number of stunning and historic castles. With the passage of time, some such castles in Ireland have turned into hotels allowing guests like you with the chance to have the privilege of living a few days of royal life. These castles are great places to get married as well. You can celebrate your birthday, anniversary or any other special occasion in one of these castles and make those occasions memorable. Luxury travel in the UK doesn't come better than this.
Tuscan Villa
Tuscany is perhaps the most popular travel destination in Italy for its stunning natural beauty. Rolling hills, cypress trees, and olive groves are some of the most common features of a typical Tuscan landscape. And the best accommodation option in Tuscany is a Tuscan villa. Typically, a Tuscan villa comes with a private pool, balconies and all the modern amenities you can ask for. Most Tuscan villas are located in stunning natural landscapes to allow the guests the perfect opportunity to enjoy the landscapes. So, an experience of living in one of Tuscan villas can be an experience not to forget ever.
Luxury Bungalows in Bora Bora
Bora Bora is a paradise. It is a particularly a popular holiday destination among celebrities from around the world. The most remarkable feature of this stunning island is its over-the-water luxury Bungalows. These Bungalows are located on safe zones around the island. Staying on one of these Bungalows offers you the opportunity to see the stunning sunsets, going on different adventures, underwater diving below the Bungalows and swimming across the Bungalows.
If you enjoyed this post, consider sharing it with the buttons below or subscribing to the blog by RSS or Email Thanks for reading 🙂