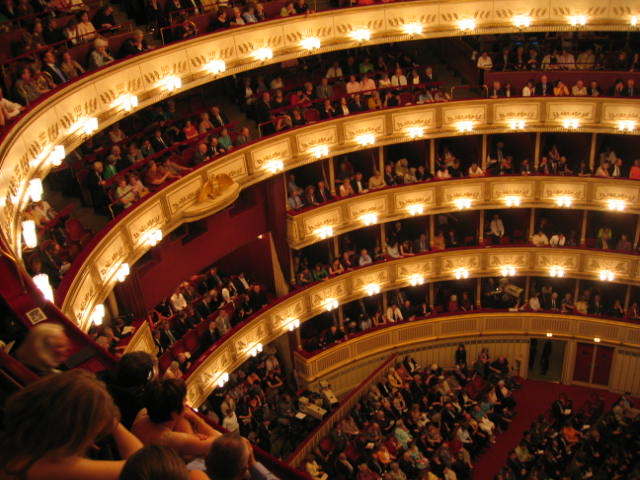 With over 12 million tourists heading to Austria's largest city every year, there must be plenty there to entertain even the most seasoned of travellers, right? Aside from its rich history and expansive decadent palaces, it has been shaped by the artistic genius of some of the most famous names in classical music, such as Mozart and Beethoven. If this is where you're planning on heading there this year, then you're in luck, because there are many events and festivals throughout the city that celebrate Vienna's roots and residents. Here are just three…
1. The annual Music & Film Festival
This year's revered festival stretches across most of the summer, from 14th July to the 4th September, so you should be able to find time to indulge in one of the many different forms of artistic expression while you're there. A giant open-air cinema has been constructed just for the occasion, as this year marks the 26th edition.
As classical music, romantic melodies and many musicals will be heard on the night air around the city, you can't afford to miss this festival. The event is completely free of charge, and you'll be able to see everything from opera to ballet here – all you have to do is grab a snack, sit back and enjoy the shows!
2. Celebrate classical music
If you're a true culture vulture and the Music and Film Festival has gotten your creative juices flowing, then you'll be pleased to know that there are tonnes of ways to celebrate classical music this summer. From electrifying Mozart performances and the dignified Schönbrunn Palace Concerts, to the tones of Johann Strauss and Ave Maria, there's something for everyone to enjoy. Just make sure that you book your tickets well in advance through a reputable company like viennaoperatickets.com, as many of the concerts are selling out even now!
3. The Franz Joseph Exhibition
This year marks the 100th anniversary since the death of Emperor Franz Joseph, who ruled for a staggering sixty-eight years. If you want to learn more about Vienna's past, then this is a chance for you to explore his life, personality and ruling like never before. At the Schönbrunn Palace, you'll find the 'Man and Monarch' exhibit, which focuses on Franz Joseph as an individual, with impressive displays about his ancestors, childhood and upbringing.
Afterwards, head over to the Imperial Carriage Museum and take a look at how the image of the emperor was represented, from opulence and pomp to the personal modesty for which he was famed. The third location is Imperial Furniture Collection, which really demonstrates how modest a man the Emperor really was. Focusing on royal festivities and everyday life, this exhibition shows the sharp contrast between the magnificent and ceremonial lifestyle imposed upon him from birth, and his true self.
Are you heading to Vienna this summer? Let me know of any other top events happening in the area by leaving me a comment.
If you enjoyed this post, consider sharing it with the buttons below or subscribing to the blog by RSS or Email Thanks for reading 🙂