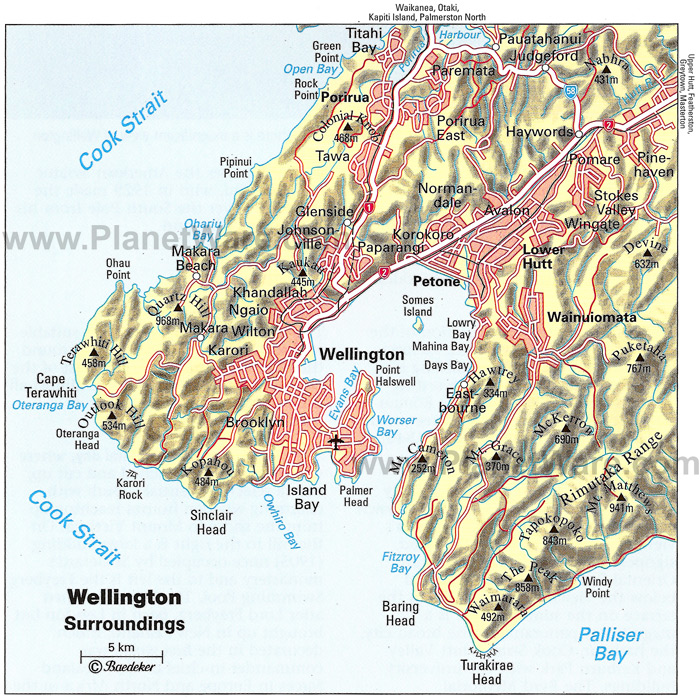 In a city that's as bustling with life as Wellington, good coffee and delicious food is certainly not hard to find. If you're a tourist, take a car rental in Wellington and set off on your journey of culinary discoveries! Wellington is called the culinary capital of New Zealand for a reason and once you visit the following restaurants, you will know why!
The Larder celebrates the flavours of organic and local produce. The Larder is known to be a meat lovers' paradise. The concept of nose to tail eating is adopted in order to use and honour all the parts of animals. The seared calves' liver with caramelized tongue is one of the must-have dishes here.
Logan Brown– This restaurant has been serving innovative dishes since 1996. It is nestled in a building that dates back to 1920. Using local ingredients, the restaurant menu offers some exquisite modern delicacies. The tenderizing octopus in vinegar and oyster sauce with barley cake and pork jowl is a must-try.
Hippopotamus– This restobar is located in the Museum Art Hotel and treats its guests to a breathtaking view of the Wellington Harbour. You find yourself enjoying your dinner in the midst of some authentic work of art. All menu items served here are inspired by French gastronomy and showcase excellence in both presentation and taste.
Matterhorn– The menu offers tantalising dishes made of seasonal produce. The food is complemented with a wine list that boasts of some of the best spirits and cocktails of the world.
Ti Kouka Café– This was voted as the most outstanding café in Wellington in 2014 and it truly lives up to its reputation in many ways. Celebrating sustainable organic produce, the café is best known for its coffees and its nutrition conscious menu. Here is a kitchen crew that definitely knows what it's doing.
Pravda Cafe– An Italian Bistro in the heart of Wellington, Pravada brings you exquisite Italian coffee in an elegant and welcoming atmosphere. It is located in the Lambton shopping precinct, and owns marble table tops and high-chandeliers that make for an appealing ambience. Head here to indulge in some contemporary European dishes and locally roasted Wellington coffee.
Fidel's Café– Cuban coffee and New Zealand hospitality come together at Fidel's Café. Finest artisan products and fresh ingredients from local suppliers are a speciality at the café. Home style cooking, gluten free and dairy free products and sumptuous feasts await at this Bohemian bastion.
Wellington culture is all about indulging in delicious organic food and drinks. Hire a car and make sure you eat at these speciality restaurants and cafes during your visit here!
If you enjoyed this post, consider sharing it with the buttons below or subscribing to the blog by RSS or Email Thanks for reading 🙂