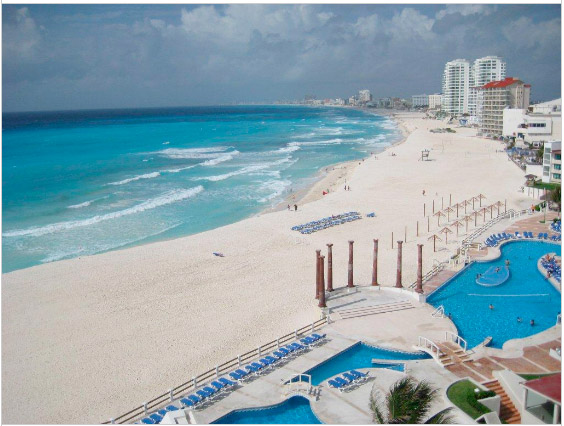 A good friend of mine recently went to Gran Canarias for a 2-week holiday with his young family. A 4-hour flight is a not ideal when you have a small family, but once on the island there is plenty to do for kids and adults alike.
He booked his holiday with a local agent, and when he arrived in his hotel, to his surprise there was no air condition! They decided to go fully inclusive, however the food offered was catered more toward Russian people – in fact they were the only English family on the resort. This meant he was eating out nearly every night, and without cooking facilities to do this at his hotel it was his only option as the children wouldn't eat the Russian food.
After the 3rd day of uncomfortably staying in the hotel, the family were approached by an agent offering a free tour of a hotel complex, and free tickets to a theme park if they would go along and take a look. They decided to go for it – what did they have to lose! They were met by a rep all full of smiles that took them around 7 different hotels on the island, and to be fair the apartments were beautiful. They all had their own cooking facilities, hot tubs and air conditioning.
The big sale.
After the rep had shown them around, they were taken back to a salesman who hit them with the price of joining the exclusive club whereby they could visit any time in the next 3 years, and have 6 weeks for £5000. It seemed like a steal at the quality of the apartments, and they even through in the fact that they would move them on their current holiday out of the Russian hotel to an apartment, as well as free airport transfers. It seemed like a no-brainer.
The family signed up and moved across to the apartment.
They enjoyed the rest of their stay in a luxury apartment – however things took a turn for the worse when they got home. They called up Holiday Club right away to book in their next holiday out of their available 6 weeks. However, they were shocked to learn that the weeks they had bought had to be during times where the apartment owners were away – and this meant they had no available weeks to use!
The family basically lost their money, and couldn't arrange a holiday when they wanted – obviously during school holidays.
Financial troubles.
My friend has since been going through some financial difficulty and was recently in a position whereby he had to sell his family home for cash. He saw an advertisement online offering help with customers who had been ripped off by a holiday scam and contacted the company.
Due to the fact, he paid for the holiday club with his credit card he was able to claim back all of his money! The family are once again in a good position and looking to book their next holiday. This time they are sitting down with me for some advice before booking anything!
If you enjoyed this post, consider sharing it with the buttons below or subscribing to the blog by RSS or Email Thanks for reading 🙂