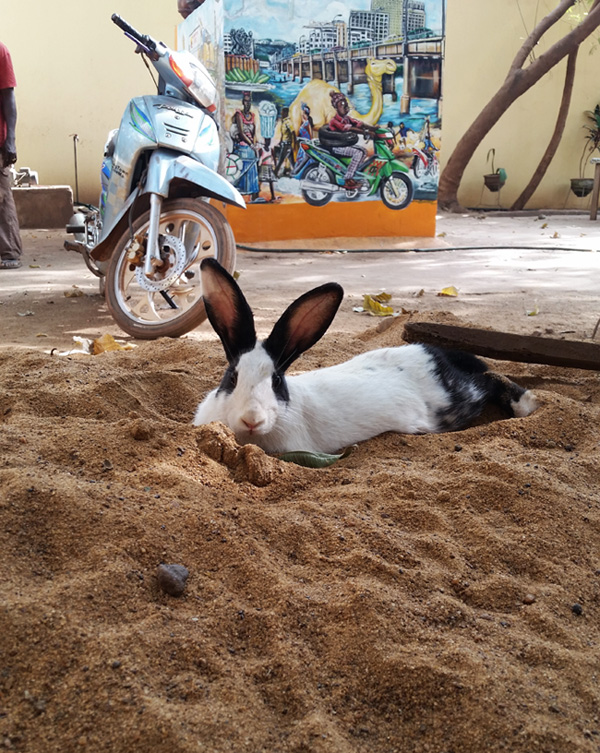 2016 was not a great year for the planet. Personally, however, I have no complaints about it, mainly owing to the birth of our son. This year may be almost as eventful.
At the start of last year, I had the following on my agenda:
✓ Keep working on side projects. That would be Postcards from Timbuktu.
X Get my Malian passport. Didn't even get close to starting the process. I want it in order to travel visa-free in West Africa, and this year, I have much more of an incentive to get it done. More on that later.
✓ Go to the states for a visit. Although, Bintou did not end up going. We'll hopefully change that later this year.
X Take a trip to Guinea by boat. We have taken some longer trips on the river, but we never got close to the Guinean border.
X Take a long overdue trip to Abidjan. Another fail.
✓ Have a child. To be fair, I did not really plan in advance that we would have a child in 2016. Bintou just happened to be pregnant when I was writing that post. Thankfully, everything went well with the birth.
So how about this year:
– Introduce my mom to Andre and West Africa. My mom will be coming to Mali for the first time in just a few days. She will also be meeting her grandson for the first time. This trip is going to leave a mark, and I mean that in the best way possible.
– Ride a scooter from Dakar to Accra. My semi-nomadic life turned into a sedentary one last year. This trip will be a nice reminder of my early days in West Africa. Only instead of buses and bush taxis, I will be on a Chinese scooter, averaging 60 km/hr on the region's less traveled roads. I will be traveling with Matt, who has been my best mate since coming to Mali back in 2010. This trip will be a recon mission as we actually want to sell it as a tour, perhaps later this year or in early 2018 when the weather is forgiving. I am really looking forward to this trip. As an added bonus, I will get in that long overdue trip to Abidjan on the way.
– Get my Malian passport. Or at least my Malian identity card. The basic identity card allows you to travel overland throughout West Africa without having to get a visa for each country. The scooter trip has given me some extra motivation to get this done.
– Take the fam to the states. Andre should have his citizenship documents in the coming weeks. Bintou is not a citizen, nor is she currently on the path to become one. For our first trip, we plan on applying for a tourist visa, because we can do it from Bamako, and it involves fewer hoops to jump through. The marriage visa, which will put her on the path to citizenship, is considerably more complicated and costly. We will get to that in 2018, inshallah. If all goes well, we will spend 3-4 weeks in the states this year, visiting friends and family on a little road trip.
– Keep going with Postcards from Timbuktu. I have a few ideas for other projects this year, but I know what it happens when I get too ambitious on paper. The Postcards from Timbuktu project is going well, and I think it will continue to grow this year. I am currently working on a map to visualize where all the orders are going/have gone. We have partnered with a classroom in Timbuktu, and in addition to offering beautiful hand drawn postcards, we are now directing some cash to school supplies. The success of the project depends largely on media exposure, but we are seeing some people get involved after they receive a postcard themselves, a kind of lethargic domino effect considering how long it takes for the cards to arrive.
– Use the right hemisphere of my brain more often. I used to write a lot more. I also used to draw and make music. I would like to get back to that this year. I do realize that it sounds foolish to say I will find time for something I was unable to find time for when I was childless.
I accomplished exactly half of the things I had listed out for 2016. We'll see if I can do a bit better than that. Regardless, as long as Bintou and Andre are happy and healthy, all is well.
How is 2017 looking on your side?
If you enjoyed this post, consider sharing it with the buttons below or subscribing to the blog by RSS or Email Thanks for reading 🙂