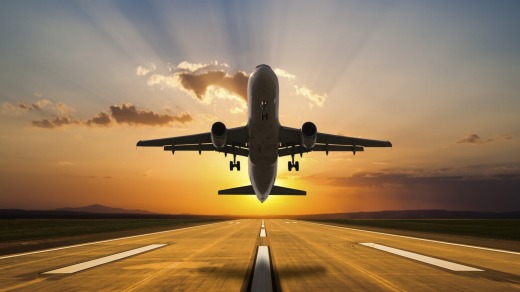 How exactly do you manage to find a cheap flight amongst a sea of seemingly endless offers and routes? It can take time, and it will certainly take patience, but it can be done, and you simply need to remember one word – flexibility!
If you're too rigid in your requirements, you won't pay the cheapest price, but if you're a little more flexible and able to change a few details here and there, you could find yourself bagging that elusive deal.
Airport choice
Some airports seem to have cheaper flights than more regional ones, and I often find that flights from Manchester Airport are cheaper for me than flying from my closest airport, East Midlands. Although there is longer to travel to get to the airport, I book the Manchester flight anyway, and book one of the hotels near Manchester Airport through AirportHotels.com instead. The combined cost of the hotel, travel, and the flight, often comes up cheaper than my more regional airport, and there is more choice on destination and times too. It just goes to show that being flexible with your departure airport can save you money.
Be day savvy
Flying at the weekend will cost more than flying in the week, so look at Tuesdays and Thursday departures for cheaper cost. If you're going away for a week, also look at return flights for an 8 day period, rather than 7, as you may find this works out cheaper. The same can be said for a fortnight, look at 13 or 15 days.
Shop around
Price comparison sites are a good place to head, to make sure you're getting the cheapest deal for your requirements. I like Skyscanner for finding the cheapest price, because it shows me all my options and I can make a decision from there.
Consider indirect
If it's not going to put too much time onto your travel day and it works out considerably cheaper, look at flying indirect. I've done this a couple of times, and yes, it can be a little annoying to have to wait around a bit longer, but if it saves you money and the connection wait isn't too long, there's no reason why you can't just go and grab a coffee between flights.
Split bookings
This is where Skyscanner will help you, but you may find that you can get a cheaper overall price by split booking. This means you book your outbound flight separately to your inbound, and usually with different airlines. Skyscanner will give you this information and tell you that two bookings are required, so you don't have to sit there with a pen and paper getting too confused in front of your laptop!
As you can see, finding a bargain flight price does take time and patience, but once you find your deal, you'll be glad you dedicated a little time to the process.
If you enjoyed this post, consider sharing it with the buttons below or subscribing to the blog by RSS or Email Thanks for reading 🙂