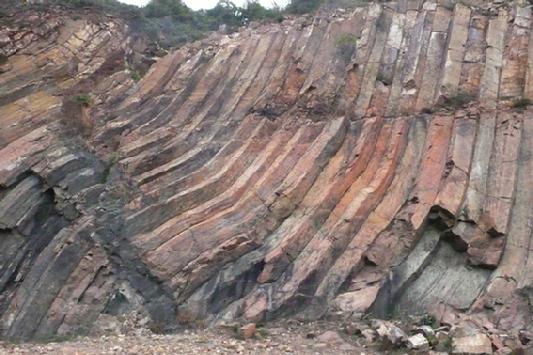 When we think about traveling to Hong Kong, some of the first things that pop into our minds are shopping, food, and cultural destinations. Doing a three day trip is not enough to be able to experience everything that Hong Kong has to offer. So what do we do? We plan a whole week's worth of activities to satiate our need for an awesome adventure.
Everything seems to be in order before boarding on that plane: tickets are ready, travel insurance were arranged from Chubb Travel Insurance, the hotel accommodation is swanky, and your luggage weighs a couple of hundred pounds. You get to Hong Kong and you realise there must be something else other tourists have not explored yet.
Well, there is actually one place people have not been mentioning as much as they should have. The Hong Kong Global Geopark is a UNESCO-listed site that is 50 square metres of natural space and eight locations that offer volcanic rocks, cliffs, and more. A bit hesitant to try checking it out? Well, here we listed reasons why you should definitely make a visit to the geopark.
Looking at rare volcanic rocks is so punk rock
We travel not just to see the world but also to post amazing pictures on social media, admit it. What could be more fascinating than a picture surrounded by volcanic rocks? The Sai Kung Volcanic Region at the Geopark has a unique openings, or what you might call a honeycomb-shaped, with big columns of basalt rock. But these are not just your typical black basalt, these are lighter, pinker even. About 140 million years ago there was an eruption, and the lava and ash solidified to form these breathtaking rocks that has never before seen on a large scale like this.
Hiking always gives the best view
Everyone gets tired of riding the bus just to get to the next destination or lounging about in a cab on your way back to the hotel. Trivial stuff like that just relinquishes the excitement brought on by traveling, right? Well, maybe you just need to have a change of perspectives, literally. The MacLehose Trail at the East Dam offers a 9km hike along Tai Mong Tsai Road.You can also go to the Long Ke beach where the waters are as pristine and clear as ever.
Visit a 400-year old village
There are still places in the world still unmarred by industrialisation, one of which is the 400-year old village of Lai Chi Wo. It is a walled Hakka village and preserved by conservationists — which is why here you will see crops in fallow fields and cattle sheds.
Not to mention, a visit to the Sedimentary Rock Region of the geopark will allow you to see Hong Kong's oldest dating rocks, about 400 million years in age, existing ever since dinosaurs roamed the earth. There are just so many things to see in the geopark. With eight available sites to go to, you will never fall short of natural spaces to visit. So come on down to Hong Kong and experience the island like never before.
If you enjoyed this post, consider sharing it with the buttons below or subscribing to the blog by RSS or Email Thanks for reading 🙂