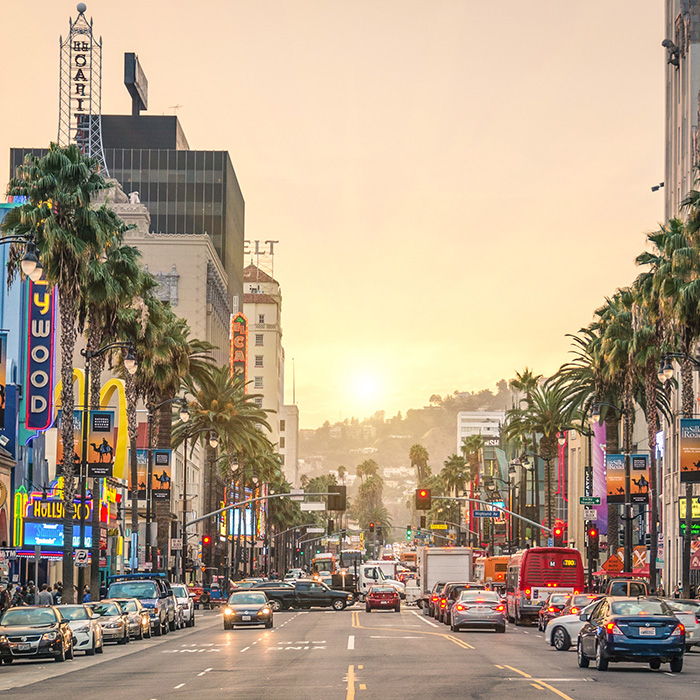 So, you're planning a trip to Los Angeles, but don't have the budget to stay in one of the Los Angeles luxury homes or high-end hotels. In fact, you're travelling to LA on a budget and want to make the most out of every cent that you can. If this profile matches your travelling needs, then you're reading the right article. I'm going to explain everything you need to know about having an awesome trip to LA on a shoestring.
Is it Possible to Travel to Los Angeles on a Budget?
The short answer is, yes, it's possible to travel to Los Angeles on a budget. LA isn't the best city in the world as a budget traveler and it will be challenging to get the most out of your buck. But with a little careful planning, it's entirely achievable for even the most minuscule of budgets. You just need to be willing to go with the flow and not see all the major attractions whilst being savvy when it comes to expenses.
Compared to other cities in the United States, Los Angeles is relatively expensive in pretty much all aspects of life and tourism. The good news is that there are lots of free attractions and entertainment and you can easily find special promotions on food and drinks. Rather than relying on a taxi or renting your own car, why not just use the bus or your feet instead for the shorter distances?
Where are the Best Places to Stay?
Most tourists try to find accommodation in Hollywood. This is central and is easy to get around on foot whilst being close to the Hollywood Walk of Fame, Universal Studios, and the bars. However, it's not the cheapest place to stay and you may have some problems finding a reasonably priced hotel. Hostels are quite common and you can find a bed for an affordable price in one of the dormitories. Another tip is to look for places that are a little out of the city that gets fewer tourists. Prices tend to be more affordable.
Tips for Saving Money Using Public Transport:
Budget travelers rely on public transport to get around and LA is no different. When you arrive at Los Angeles International Airport, you can take a bus to the city center for a fraction of the price of a taxi or the shuttle service. The city itself is also home to a network of buses, trams, and the metro that can get you to pretty much any place without difficulties.
If you plan to use the metro quite often, it may be worth investing in a one day, weekend, or one week pass. These are good value for money for people who plan to stay in the city and rely on the metro for longer than a day or two. The metro is a great way to get you from one place to another in Los Angeles.
The final options to save money is to either rent a bicycle or walk. More and more cycle paths are being constructed to encourage fewer people to drive their cars. This means that it's now possible to get to most places in the city by cycling alone. You can find a bicycle to rent for a small fee and it's a great means of transport.
Walking between nearby attractions is probably the best way to save a few extra bucks rather than taking a taxi. Some tourists like to see one thing and then call a cab to zoom them to the next one. They miss the excitement and adventure of exploring the rest of the city and having a serendipitous experience that comes with walking through unfamiliar territory. And it's great exercise too. But, just remember that some, especially the theme parks, are miles and miles apart making walking impractical.
The Best Free Attractions:
Some of the best things in life are free. Los Angeles is no exception making it a great destination for tourists on a shoestring. Most of the outdoor activities are free, which includes the parks and beaches. Runyon Canyon, a large park that's a popular place to spot a celeb, has a number of trails for hiking. It also makes a great place to spend the afternoon relaxing.
Beaches are also free in Los Angeles if you bring your own supplies such as a beach towel to sit on and refreshments. You can enjoy Santa Monica Beach for relaxation and water sports whereas Venice Beach is a good spot for swimming. Los Angeles is famous for the beaches and it's a great place to stop by without spending a fortune.
Museums are also a good place to visit. Some are free to enter whereas others have certain days of the week where visitors can go inside without paying admission. The Getty Center and The Broad have great displays of art and are always free to enter. You can also go to the Natural History Museum, which has free admission on the first Tuesday of each month.
The Bottom Line:
Los Angeles is an expensive city but it's possible to visit on a tight budget. Use public transport to get from the airport and to cover longer distances in the city whilst relying on your own two legs to get around. And there are lots of free things to do including parks, beaches, and enjoying the museums. Just because you're on a budget, it doesn't mean that you can't visit and enjoy LA.
If you enjoyed this post, consider sharing it with the buttons below or subscribing to the blog by RSS or Email Thanks for reading 🙂