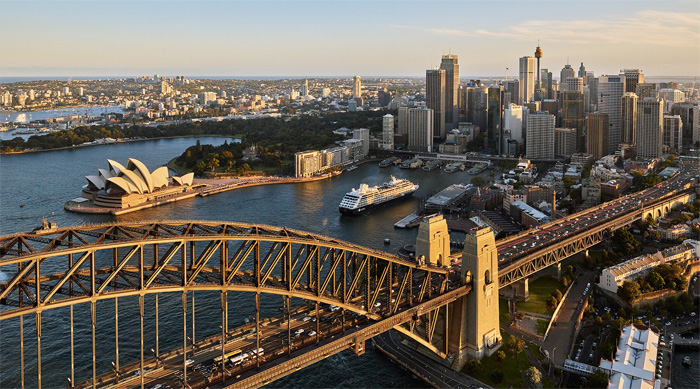 Travelling on a budget doesn't mean you can't have the best experience. You can still enjoy exploring Sydney even if money is tight.
Whatever your circumstances are, a tourist trying to make ends meet, a daring backpacker, or even a broke student, you can still do so many exciting things for less.
A bit of planning can get you far. Taking Uber can be costly, and taking public transport is a hassle. So, before you get ahead of yourself, make sure you look for an inexpensive car hire in Sydney Parramatta. Now, here's how you can see the sights and sounds of this beautiful city.
Check out the National Parks
You can comfortably bask in the city's natural beauty without breaking the bank. The best way you can do this is to visit the National Parks. This is a great starting point for parents who want to bring their children along or for couples who just want to take long romantic walks.
Located 80km west of the city, you'll find The Blue Mountains National Park, where you can do lots of exciting activities like hiking, canyoning, and abseiling, among others. This place is a favorite among travelers and locals.
Have a picnic
You don't have to blow your whole budget on expensive meals. Prepare your own food and have a picnic at the Royal Botanical Gardens. Established in 1816, it is one of the oldest scientific institutions in the country. Bring your favorite eats and let your children play on the grass.
Alternatively, you can also go to the Barangaroo Reserve, which has coves, bushwalks, lookouts, and cycling tracks, to name a few. It's a fantastic place to bring a picnic and enjoy one of the best views in the city.
Enjoy the Royal Botanical Garden
While you're having fun with nature, you can go all in and visit the Royal Botanical Garden. On the harbor, it is next to the Opera House, bordering the CBD. The garden is a stunning place and regarded as one of the most attractive spots in the city. You'll find roughly 9,000 species of plants.
Art appreciation
On the other side of the Royal Botanical Garden, you'll find the city's main art gallery. It will be hard for you to miss. The museum boasts an impressive Greek-inspired architecture and the permanent exhibitions inside are free. Enjoy excellent collections of colonial, indigenous, Asian, and European art.
Also, you can check out the Museum of Contemporary Art, which holds more than 4,000 recent works by Australian artists. It also has free admission for its collection.
Go to the beach
If there's a spot you shouldn't miss, it's Bondi Beach. This place is a Sydney icon and home to the TV show, Bondi Rescue. Every traveler should have this gorgeous beach on their must-visit list, especially if you're the type of person who's always on the lookout for the next best Instagram-worthy post.
If you find the beach too crowded, alternatively, just take a 4.5 km stroll between Bondi and Clovelly Beach. This footpath will take you along the cliffs from Bondi to Tamarama, around Bronte and down to Clovelly.
For a shorter trek, you can walk from Clovelly and wander around Waverley Cemetery on a boardwalk that leads to Bronte, where you'll find lots of cafes and enjoy ice cream, milkshake, just to name a few.
There's no question that Sydney is a vibrant city with plenty of beautiful places to explore. However, if you don't watch your spending, you can quickly end up with an empty wallet. So, we hope the beautiful spots mentioned above will help you enjoy the city and still have a memorable experience.
If you have suggestions, tips, don't hesitate to share them in the comments section. We'd love to hear them!
If you enjoyed this post, consider sharing it with the buttons below or subscribing to the blog by RSS or Email Thanks for reading 🙂